Do you plan to go see Pete's Dragon? I'm here to tell you that if you don't, change your mind. Trust me. I'm a hard sell on my favorite movies bumping other movies down the list, but Pete's Dragon did it. Without a doubt, Pete's Dragon is now in my top three favorite Disney movies EVER.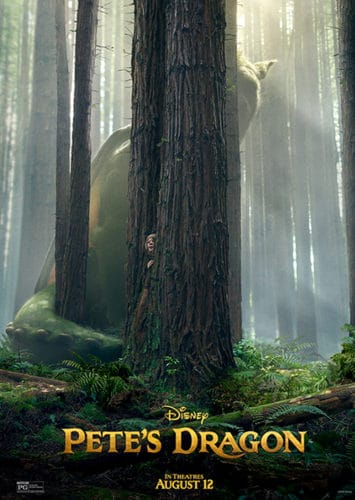 Coming out August 12, Pete's Dragon has a stellar cast, including infamous Robert Redford, Bryce Dallas Howard, Wes Bentley, Karl Urban, Oakes Fegley and Oona Laurence. That's a long list of stellar star power.
I was so fortunate to be invited by Disney to attend the world premiere of Pete's Dragon at the El Capitan on August 9. Not only did we have the best reason to dress up fancy, but we were able to experience a whole new world that evening.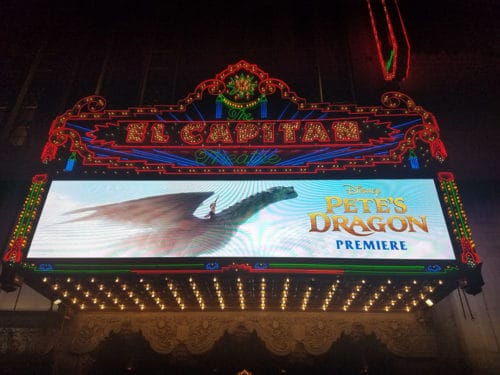 Buffets full of yummy food. Face painting. "Dragon's Breath" dessert aka krispy rice treats that allowed you to exhale 'smoke.' Photo opps galore. I got to ride on Elliot's tail!
Celebs at arm's length, everywhere you look. (I literally bumped into several.) We ate, we eyeballed the crowd, we chatted with other blogger and media friends.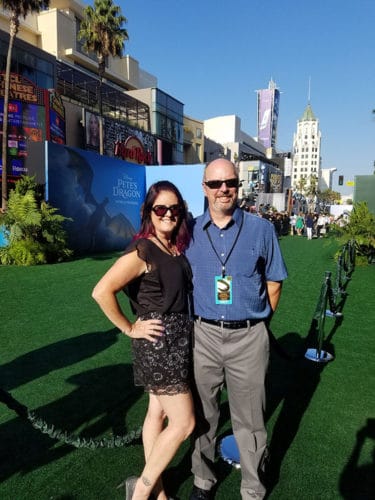 Then we walked the "red carpet," which was actually green in honor of Elliot. What an experience that was! Posing on the carpet, fans yelling to the celebs, cameras clicking..it was over far too quickly.
Pete's Dragon had my emotions all over the place. Your heart breaks for Pete, you love Grace. Robert Redford…no words are necessary, you know all about him. And Elliot. I want him. I want to cuddle with him like Pete does, read books with him and generally just adopt him. You get mad at 'the bad guy.' You cry. You cry more. You smile. You cry again.
It's a rollercoaster, but like all rollercoasters, it ends and you walk away with a smile on your face. Pete's Dragon did that for us. We walked out, still sniffling, amongst celebs signing autographs and posting for more photos. I may or may not have climbed onto Elliot for yet another photo. How could you not? I even stood in line with far too many celebs to name to buy myself an Elliot, and at the last minute, remember to get one for my son. (Elliot reminds me so much of our son's service dog, Charlie.)
El Capitan, as always, is a standout movie theater for a Disney movie. The organist before the show will have you toe tapping and singing along, and the colors, the staff, it all comes together as part of an evening to remember. I have seen quite a few movies there, but attending on the 'other side of the cord' — hands down, the best.
Go see Pete's Dragon. Kids, no kids, it doesn't matter. It's a Disney classic remade into a live action movie for all ages. Perfect length, it moves quickly and before you know it, it's over. Enjoy it. Just remember to take the tissues.
Here's a teaser….and if you want some cool printables to download, find them here.
**Some photos were provided from Walt Disney Studios.**