All four of my kids grew up as Harry Potter fans, reading the books and seeing all the movies. We took them to see the movies in the theaters, bought them when they were available for purchase to watch at home, and then watched them over and over. And over. They were all young adults when Fantastic Beasts came out in 2016, so I didn't see the movie with them. After seeing Fantastic Beasts: The Secrets of Dumbledore, I realized what a big mistake I'd made. Huge.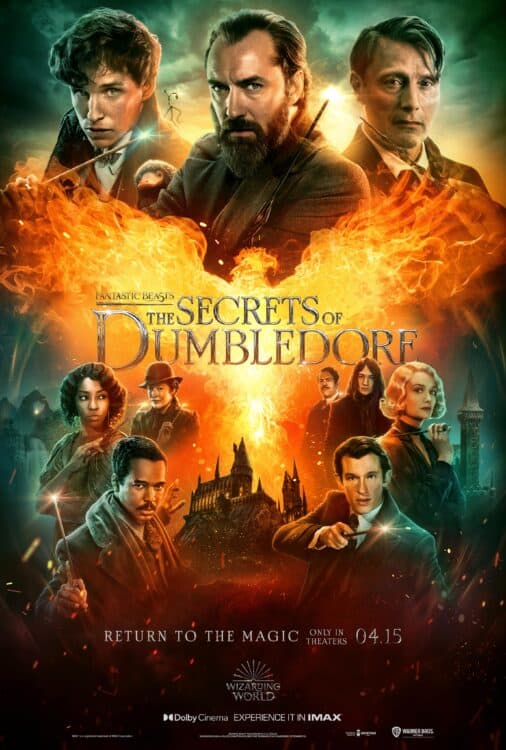 I'd seen parts of Fantastic Beasts and Where to Find Them, but I had completely missed The Crimes of Grindelwald. My oldest daughter is the biggest fan, so I took her with me to go see the movie at an advanced screening, thanks to IMAX, and she gave me a crash course on what I'd missed. WOW.
First, let me say that the movie is epic and Harry Potter fans of all ages will enjoy it. The characters are endearing, unique and their magic is spellbinding. (See what I did there?) I was immediately sucked into the story line, and the two hours flew by. However, if you ever want to experience a movie in a different way, watch it with one of your children and watch them experience it. You'll understand the movie a whole lot better by taking their gasps, sighs and laughs in along the way.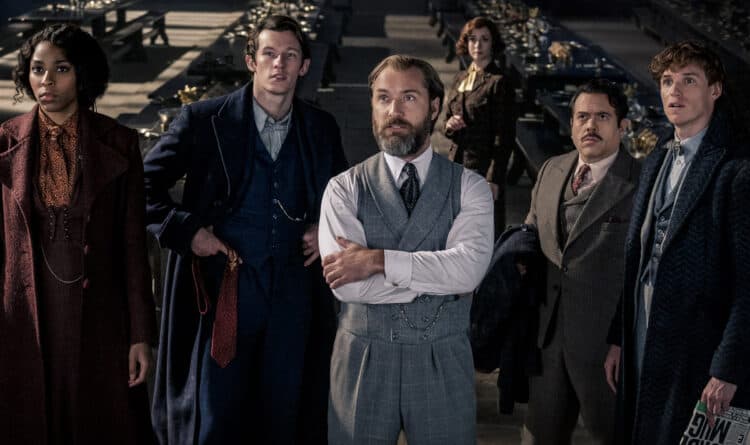 The movie picks up where The Crimes of Grindelwald ends, but Grindelwald is now played by Mads Mikkelsen instead of the beloved Johnny Depp…and Mads nails it. The movie opens in a whimsical forest with unusual creatures and an immediate hit of sadness, and not just because of the love stories that can't have happy endings. And I for sure never would have thought of this franchise as a love story, but it's such a forceful part of the movie, you can't overlook it.
Dumbledore (Jude Law) and Grindelwald (Mikkelsen) have a long history, resulting in a blood oath that prevents them from ending their relationship as they need to. Grindelwald's need for power over the muggles has made him into an evil person willing to kill adorable creatures, turning people against their loved ones as he races to overtake the magical world…except he underestimated Newt Scamander (Eddie Redmayne) and his group of devoted magicians — brother Theseus (Callum Turner), Jacob Kowalski (Dan Fogler), Lally, a new character with a charming manner of speaking (played by Jessica Williams) and Bunty (Victoria Yeates), all who are dedicated to helping keep Grindelwald from getting what he wants.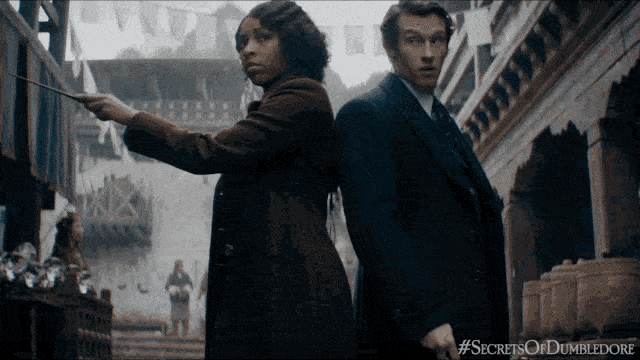 Will he succeed? You'll have to watch it to know for sure, but this rollercoaster of a magical ride is a perfect part three of this series, and I can say that after having come home and watched the first two in full the next day. It's got some dark scenes, particularly the footage from Germany with some historically-inspired vibes that almost feel too real. There's also humor, with my favorite being Newt's whacky rescue of Theseus from deep within the earth as they escape strange little scorpions who appear cute but are anything but. If you don't laugh at the odd dancing antics Newt performs to get out safely, you're not really watching the movie.
Redmayne's a scene stealer, with his innocent yet outrageously smart, kind heart. You feel for his loss of Tina yet his bond with his friends will make you slightly envious. Lesson learned: everyone's got a unique gift to contribute and true friends will support your eccentricities.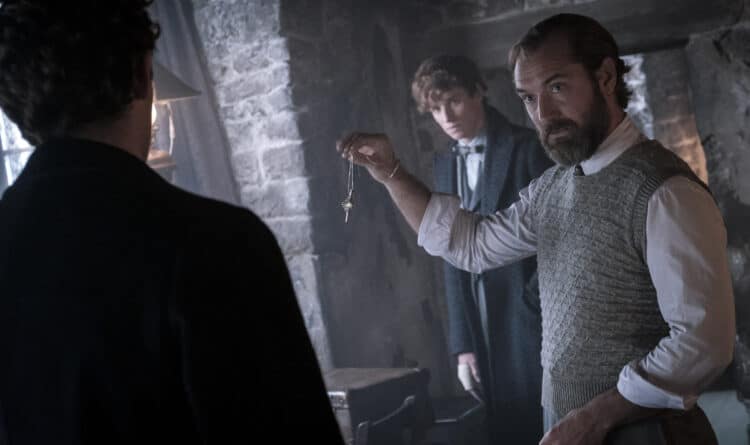 Harry Potter fans will especially appreciate breakfast in the big hall at Hogwarts. It ties the series nicely together while making it a movie you can see — and enjoy — even if you've not seen any prior Harry Potter or Fantastic Beasts movies. But after this movie, you'll want to see them all. You'll also want a Qilin.
Watch the trailer here!