Two weeks ago, I was invited to an advanced screening of the new I Want You Back movie from Amazon Prime Video. I'd meandered over a really good fresh poke bowl at a local restaurant (True Seasons Organic Kitchen in Anaheim Hills) and a glass of wine, but I was alone about to see a fun romantic movie, and my mood was slipping. That changed soon enough, as the movie started and I was surrounded by laughter from this cute movie that is the perfect date-night material or girls' night out.
I Want You Back stars Charlie Day, Jenny Slate, Scott Eastwood, Manny Jacinto, Clark Backo, Gina Rodriguez, Mason Gooding, Dylan Gelula, Jami Gertz, Isabel May, and Luke David Blumm. Charlie, Jenny, Scott and Gina are the headliners, and while Scott Eastwood's definitely the eye candy, it's Charlie Day's humor and solidly genuine personality that steals the show.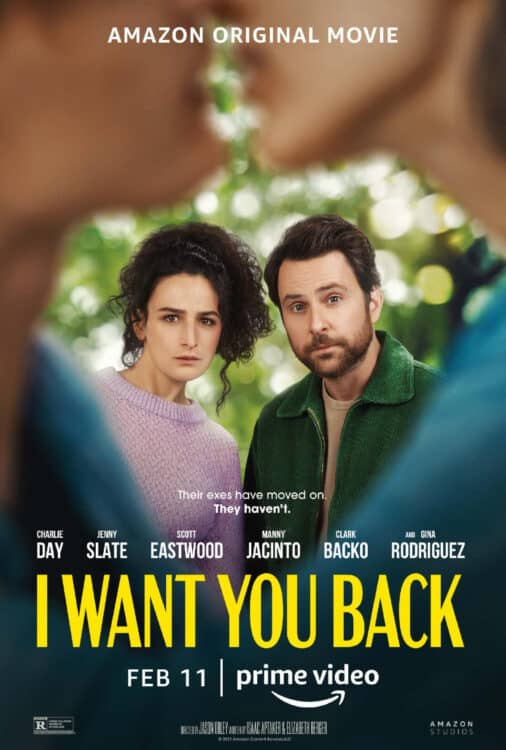 Straight from the press release: Peter (Charlie Day) and Emma (Jenny Slate) are total strangers, but when they meet, one thing instantly bonds them: they were both unexpectedly dumped by their respective partners, Anne (Gina Rodriguez) and Noah (Scott Eastwood), on the same weekend. As the saying goes, "misery loves company," but their commiseration turns into a mission when they see on social media that their exes have happily moved on to new romances, Anne with Logan (Manny Jacinto) and Noah with Ginny (Clark Backo).  
Terrified that, in their 30s, they have lost their shot at happily ever after and horrified at the prospect of having to start over, Peter and Emma hatch a desperate plot to win the loves of their lives back. Each will do whatever it takes to put an end to their exes' new relationships and send them running back to their arms.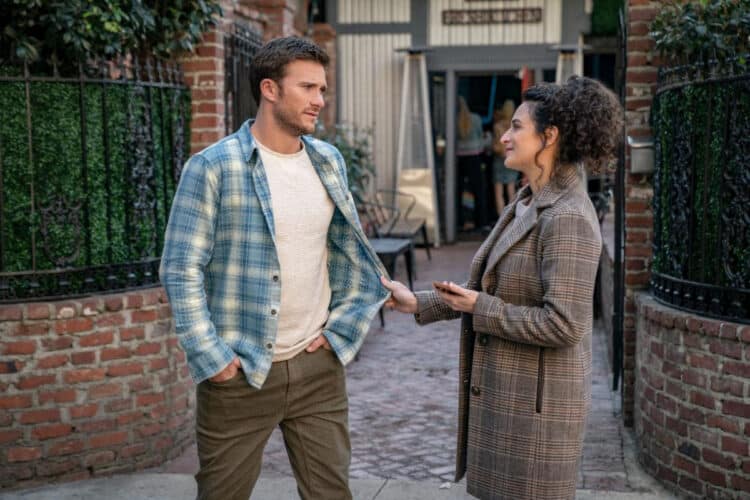 At first, I wasn't so sure about the story line. The attempts to break each other up seemed deceitful, and I was actually rooting for one of the new relationships to be successful because I felt the initial couple weren't suited for each other. Jenny Slate's knack for sliding into her role as the third person (which eventually gets taken almost too far) shows comedic chops; she's got a big heart and she's incredibly clever, and it's all believable.
Prime Video's I Want You Back movie is almost two hours long and after the first 10 minutes, it moves fast. It may be referred to as a romantic comedy, but it felt more romantic than humorous as the relationship between Peter and Emma deepens. Watching them realize — finally, we all know it long before they do — that they want each other, not their old relationships, is an enjoyable ride.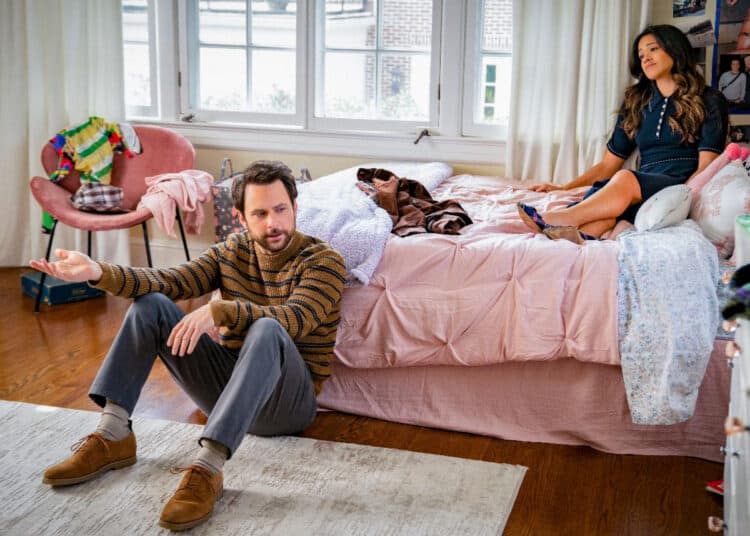 Watch for the laughs and sweet story — don't forget the popcorn! (I didn't get popcorn — I was convinced my poke bowl was going to get me through but halfway in and I was sorry but didn't want to miss any of the movie! Don't be me, make it before you settle into the couch and get comfy.
Here's a trailer for Prime Video's I Want You Back movie. Enjoy!