I'm a pretty healthy eater for the most part, but there are those days where nothing is more satisfying and smile-inducing for dinner than diving into a big plate of nachos. Crunchy chips, dripping with nacho cheese, layered with beans and meat and smothered in jalapenos. Bring on the individual nachos plates!
Ahhh, I can taste it right now.
Good thing today, November 6, is National Nachos Day, because we're going to be enjoying a beast of a meal tonight made with an array of nacho ingredients I picked up last week at Smart and Final.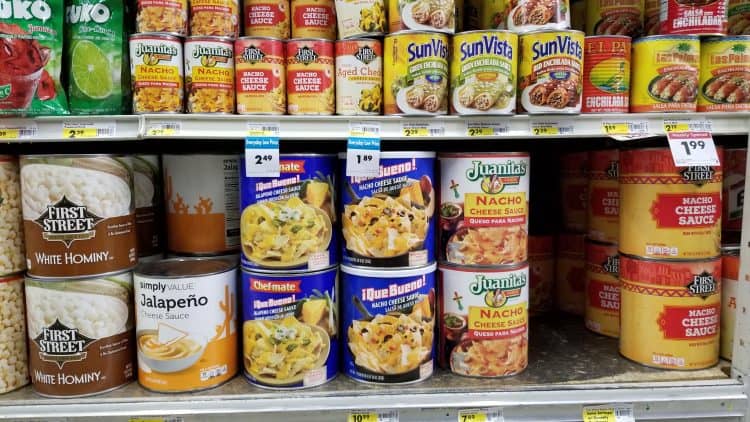 As a Smart and Final ambassador, I get to try a lot of their food…and I'm compensated for it. (Win-win!) I shop there frequently, so I thought I knew a lot about the franchise, but what I didn't know is that they sell approximately 13,000,000 pounds of cheese sauce per year. Big cans, small cans, they have it all.
That's a lot of nachos.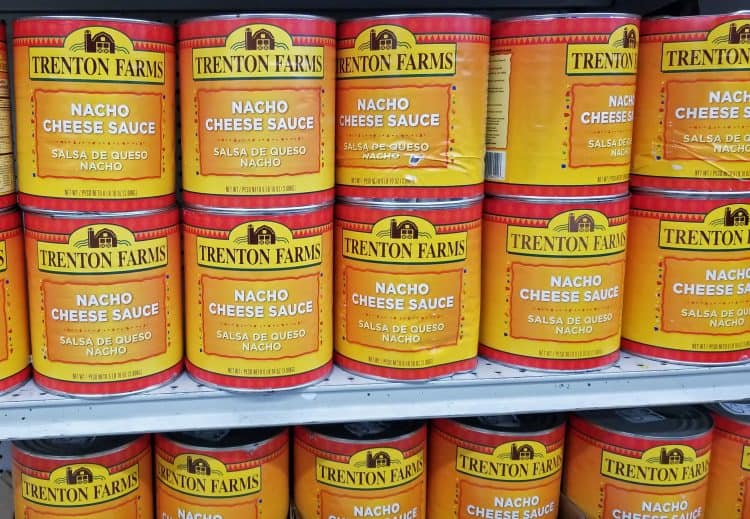 The origin of nachos isn't entirely clear, and like so much food in the U.S., there's no one way to make it but we're pretty consistent with ours. We start with a high quality non-greasy tortilla chip. I prefer strips because they're easier to stuff into your face without breaking a chip in half and making a mess, but triangles work in a pinch.
Inspiration for Individual Nachos Plates
We bake our nachos a lot, but when I'm only making it for a couple of us, they're easier to make on individual nachos plates. Pile up the chips, but don't let your eyes get bigger than your stomach. Or do. Just know that after you start adding all the other ingredients, it will double in size. At least.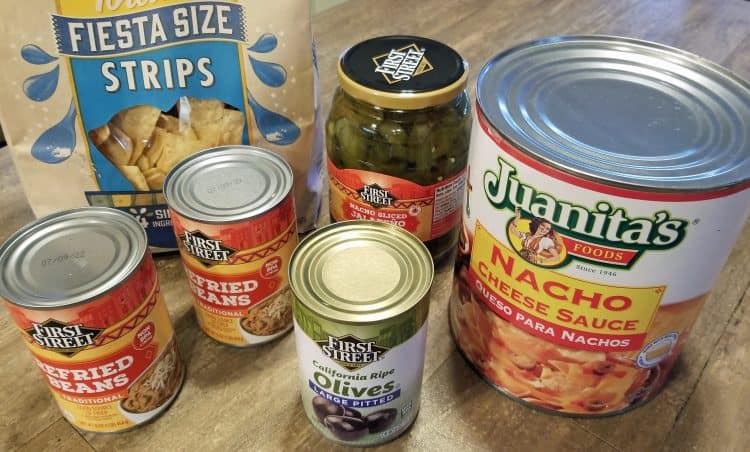 On top of the chips, start placing your goodies: chorizo, ground beef (or turkey, for a healthier kick to nachos, not quite removing the sting of all the cheese calories but giving you at least the feeling of trying), or even grilled chopped chicken.
Pick a bean, or two. We like refried beans but pintos are an equally delicious choice. Black beans kick up your protein a bit and if seasoned prior with lemon juice and garlic, yummmm…. The beans can be heated up in a small pan on the stovetop in small batches, too. (Smart and Final has all of their nacho ingredients near each other in the store, making it so hard to choose but giving you so many options.)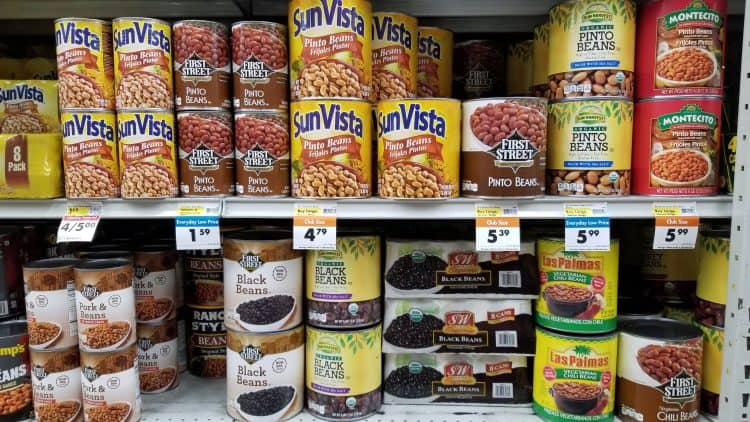 Grab that can of nacho cheese, you know, the kind that comes with tortilla chips at the ball game or NASCAR race. Pour a lot in another stove top pan, heating til smooth but before it gets so bubbly that it burns you. Dump, slather or spoon over the top of your chips, filling the nooks and crannies. Go big or go home. It oozes, it's spicy, it's drippy, and it's all part of the nachos experience.
Black olives, chopped tomatoes, green onions, jalapenos, green chilis…here's where you get to be creative. Pile them up, splash on some hot sauce and boom, an easy dinner is on your plate, clean up is minimal and everyone gets their nachos just like they want them.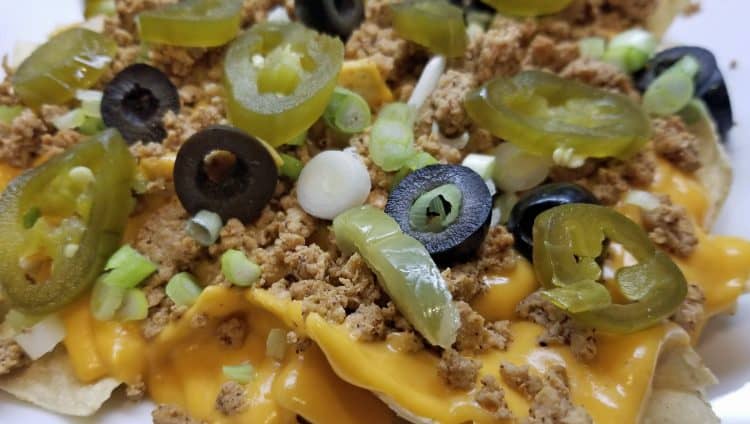 Mine are usually pretty simple, with a hearty sprinkling of the green onions but even more of the real green stuff, the pickled jalapenos. Life's short, live a little dangerously and eat all the spicy things!
There's still time to run out to Smart and Final today to get the nacho cheese and other ingredients you need to make individual nachos plates for the family. One quick strip to the store that has everything and your dinner's already halfway made! (That's the secret reason that so many parents make nachos weekly, I'm convinced. Minimal mess and prep. Who's with me?)
Want more Smart and Final recipes? Here's a fun Hatch chile idea to bookmark for next season. Year-round, you'll find the best stuff at your local Smart and Final!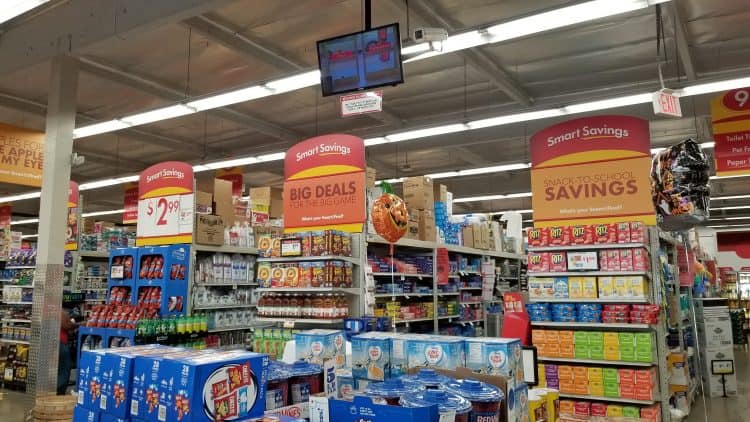 Enjoy your individual nachos plates, and let me know how you make yours!