Last summer, I had the distinct pleasure of attending a surprise benefit for some very special local teachers. Thanks to the Inland Empire United Way and Walmart, these superhero teachers walked away with not just a cart full of school supplies, but gift cards to Walmart so they could purchase additional supplies without spending their own money.
Pretty amazing, right? You can read more about that here.
I was invited to this year's Inland Empire United Way Gala: Challenge for Children. With an old Hollywood theme, guests purchased tickets for the event and then were able to further their donation to the Inland Empire United Way by bidding on silent auction items.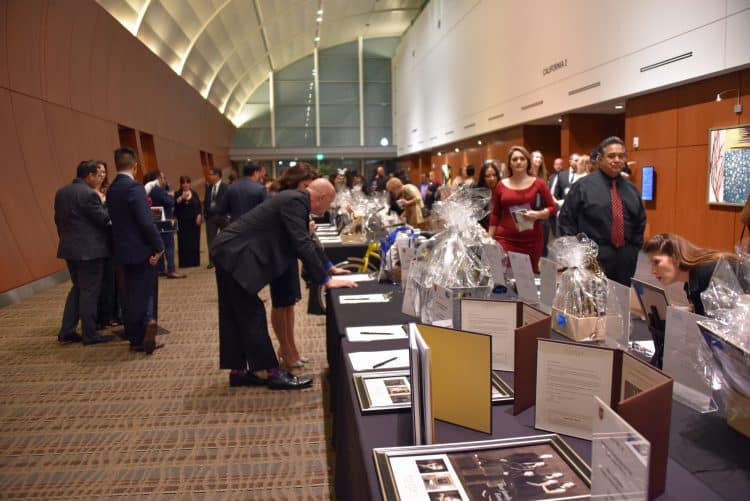 The husband and I were gifted two tickets, so we were able to attend and participate in the gala as guests, but if you were watching on my social profiles, you saw some of my Instagram stories and tweets sharing the feeling of glamour and how you could donate to the cause. (You were watching, right? If not, you can find links to my social handles here on the blog!)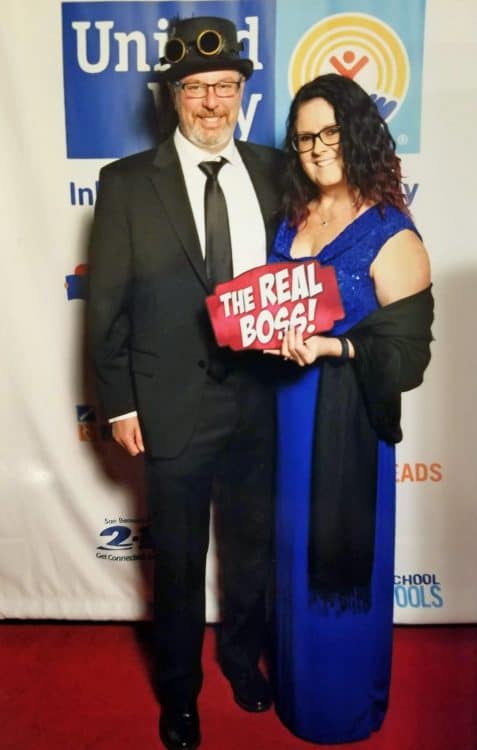 There was also a spectacular drink being sold at the bar, a Hummingbird Sour, reminiscent of those old Hollywood days. Of course I had to try one.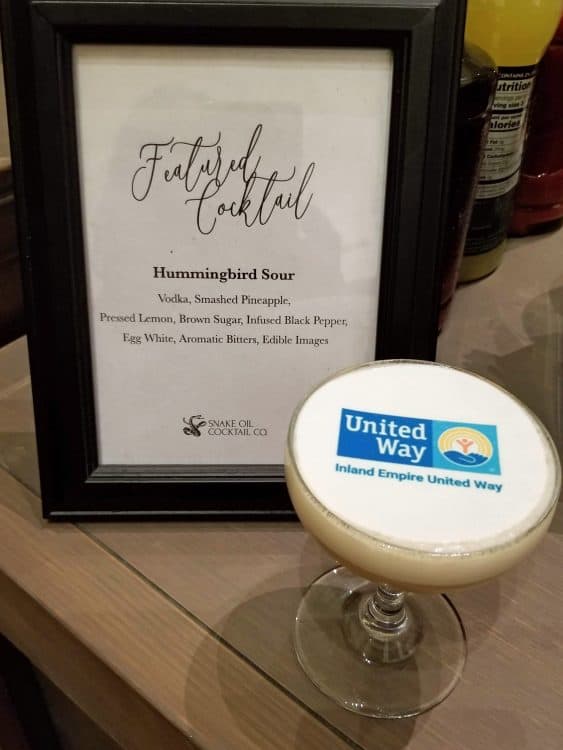 That cool topper actually melted into the drink, but we think it was a type of marshmallow fondant. I want to recreate this cocktail at home!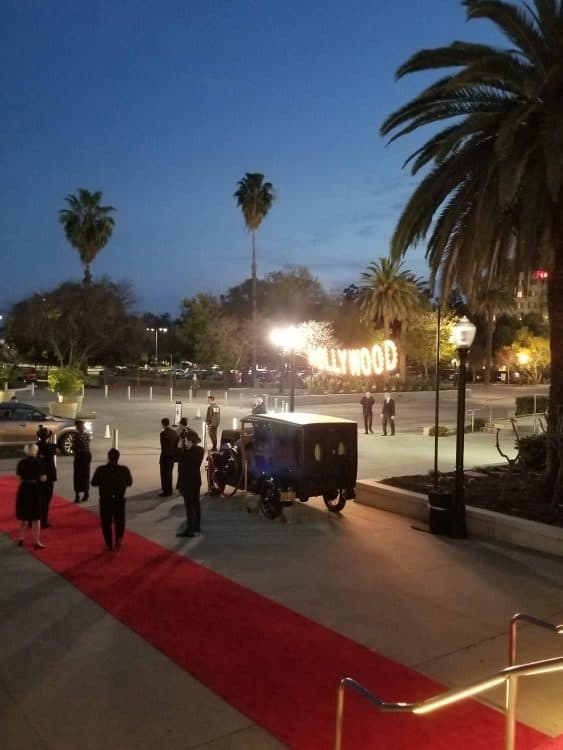 This year's Inland Empire United Way Gala, sponsored by Walmart, was a gorgeous event. From the minute we stepped out of the complimentary valet line, we were rushed by paparazzi on the red carpet, straight out of an old Hollywood movie premiere. SO.MUCH.FUN!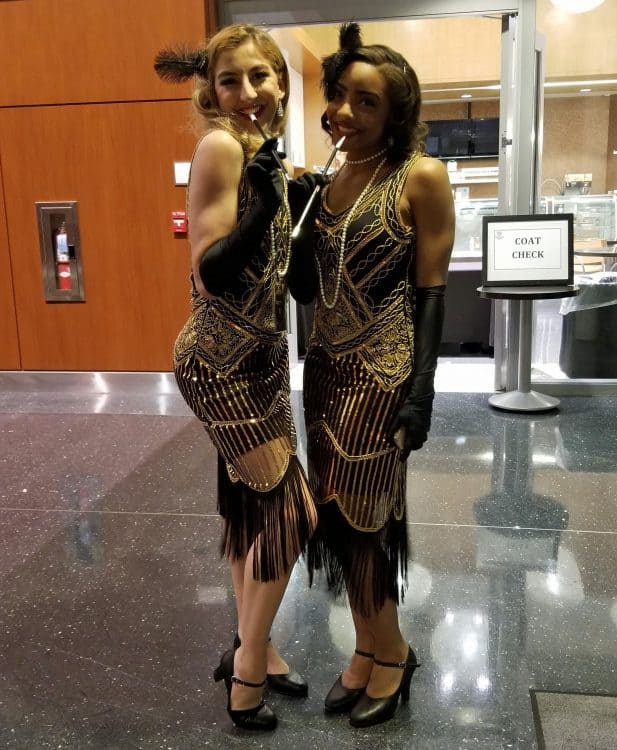 Inside the lovely Sheraton Fairplex Conference Center, we felt like we'd continued our step backwards in time. The candy 'bar' was a fun treat, and once inside the dining area, the true glitz and glam came to life.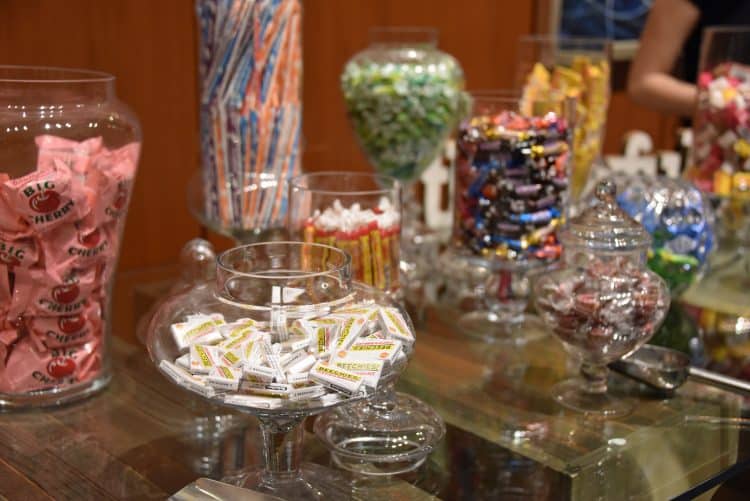 Then there was the food….
This Movie Star decadent, rich chocolate mousse dessert was amazing. I'm not even a big chocolate lover but wow. Andthese table settings were so reminiscent of the old days that I wish we could bring back to life!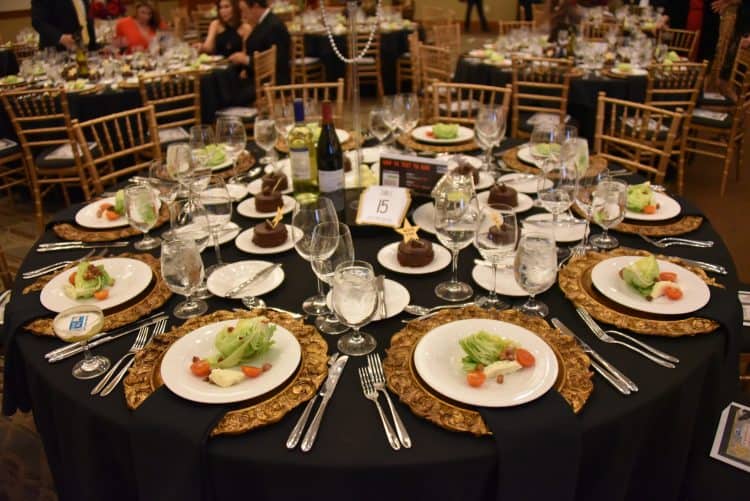 Several awards were handed out in recognition of their support of the Inland Empire United Way.
UPS: Community Champion of the Year
University of LaVerne: Education Pioneer Award
Inland Empire Health Plan: Health Trailblazer Award
Bank of America: Financial Torchbearer Award
The principal of Live Oak Elementary school in Fontana, Patricia Corral, spoke about her school, which has staggering numbers of needy families. Thankfully, they are all eligible for help via the United Way. She presented a tearjerker video detailing the story of one family, narrated by a ten-year-old girl, who benefited from the kids pack program.
The kids pack program is so simple, it should be done everywhere. It sends kids home on Fridays with a pack full of foods to get them through the weekend, since so many kids rely on the two meals a day that they get at school. When there's no school, the kids pack program ensures they eat healthy foods.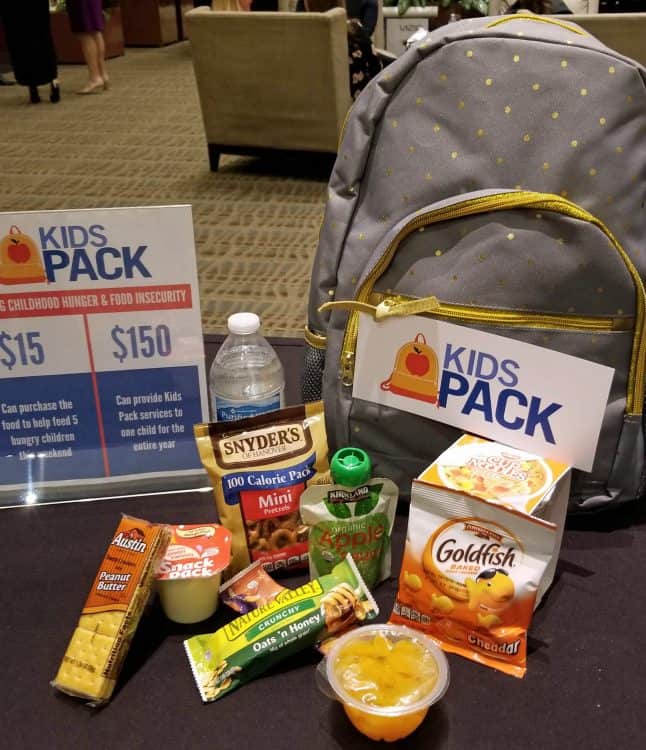 The Inland United Way Gala also funds the School Tools program, which is designed to get school supplies into the hands of families who need it the most, as well as teachers who frequently spend a ton of money out of pocket on their classroom as the districts simply don't have the money either.
Your donation to the Inland Empire United Way can ensure more of those kids packs and school supplies get out into the needy amongst our community.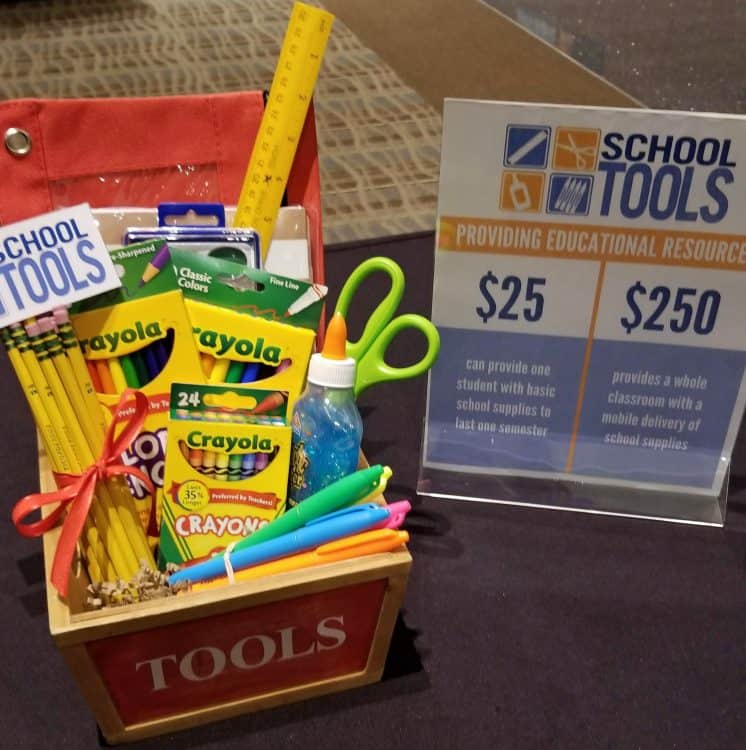 They also help to get more books out in the hands of young readers. As a mom to four kids, I cannot imagine a life without books. I definitely think they always grew up thinking books are just a regular part of life. Every kid should know that feeling!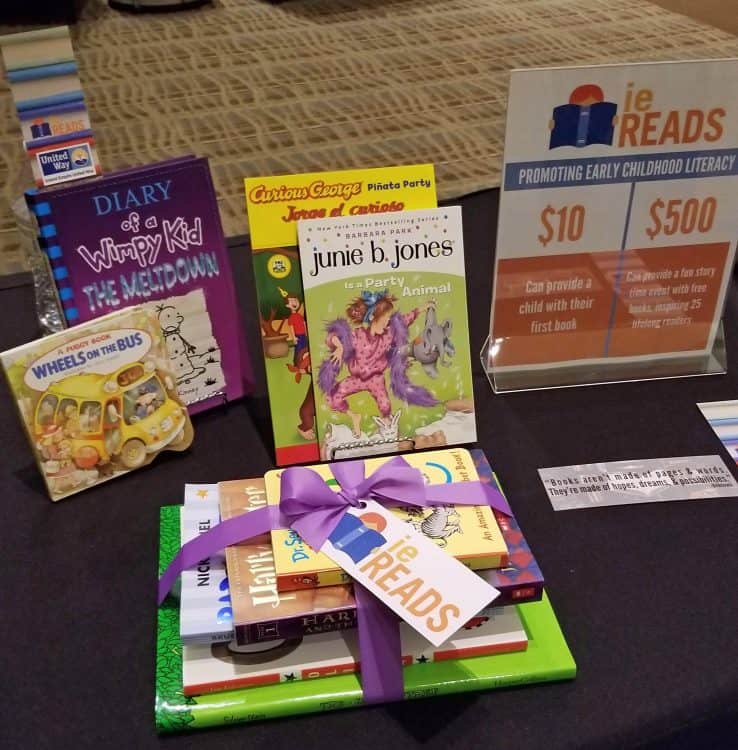 If you want to help your community, look to the United Way. To my fellow Inland Empire-eans, please consider our local United Way. You can learn more about all the things they do, and donate, here.
This year's benefit was a wonderful evening — thank you, United Way, for all you do! I'm so honored to have attended and been able to enjoy Hollywood: Revisited's fun entertainment and trivia! (And I wish clothes like Mae West's gown would come back in style, too!)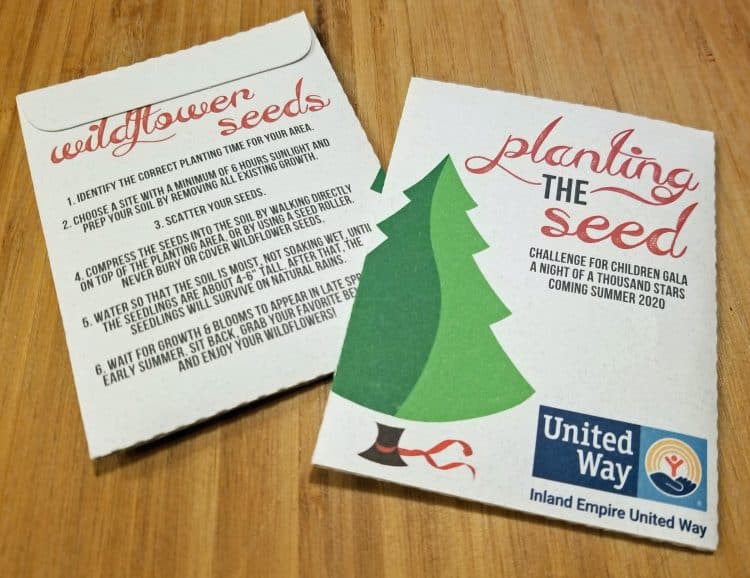 Aren't these seed packets some of the best party favors you've ever seen? We were given them on our way out the door. What a fun way to improve our community even more!