NASCAR season just started a few weeks ago but it's already in full swing. In fact, we're currently in what's referred to as the West Coast Swing, where NASCAR races are held in Las Vegas, Phoenix, and Fontana.
Since most of the teams from from the Charlotte, North Carolina area, this allows the teams to race competitively while minimizing cross-country trips with their cars and gear. Fontana's Auto Club Speedway only gets one race per season, but Las Vegas now gets two, and Phoenix has gotten two for quite some time now.
It's California's turn to get a second race too, right? I'll save that for another post.
In preparation for the upcoming Auto Club 400, NASCAR driver Kyle Busch came to Fontana last week for a fan Q&A and some fun R/C (remote control) car races held at Steel City track on the Auto Club Speedway. Season ticket holders and those who had already purchased tickets for the race were invited to attend the Kyle Busch interview, where Dave Allen (President of Auto Club Speedway) and Kyle chatted about kids and NASCAR.
Kyle, Dave and Jeremy "Twitch" Stenberg (professional freestyle motocross rider and off-road truck racer) then spent some time piloting the r/c cars, which was pretty funny to watch. Shout-out to the staff of Steel City who had to get out on the hot track and retrieve any vehicles that were involved in wrecks — those cars move fast!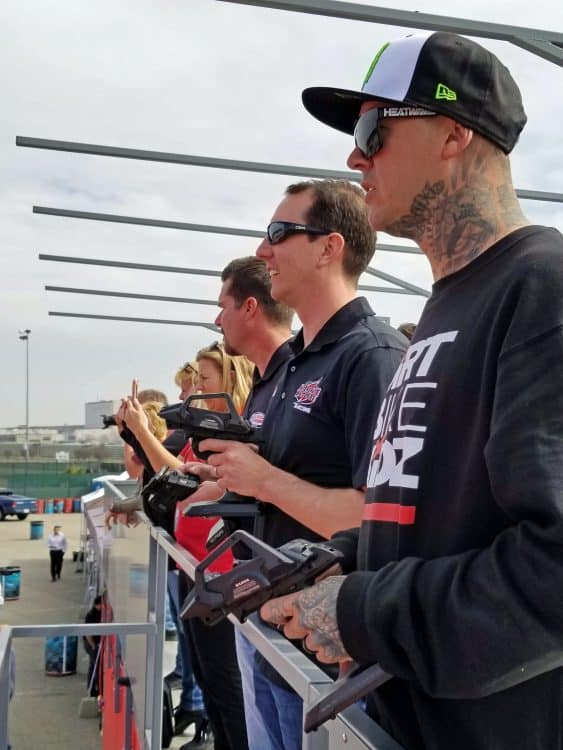 I kind of want to go try driving remote control cars now! These are serious business compared to those we drive out in the infield here at the Auto Club Speedway during the Auto Club 400 each year!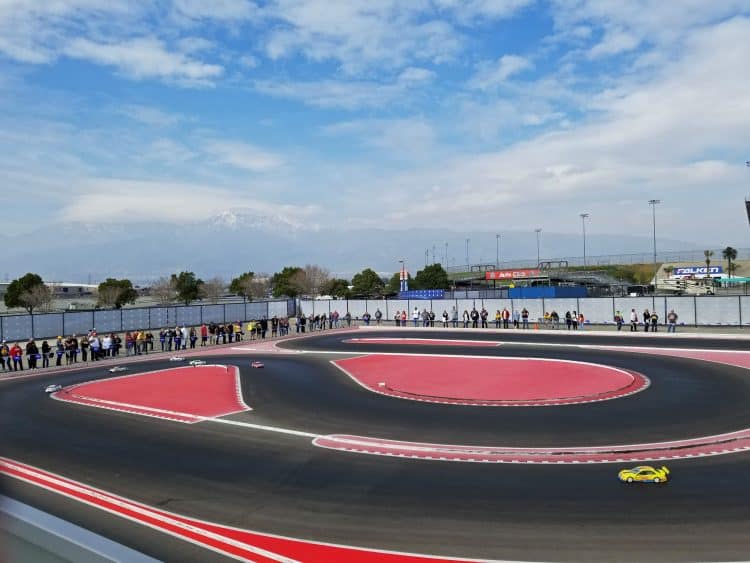 We also got a chance to interview Kyle Busch after the r/c session, and he was candid in his thoughts about some questions fans have been talking about, including his comments about comparing his total wins to Richard Petty's 200 wins.
Talking car set-ups and packages, he shared a lot of NASCAR information in a short period of time. Now that he won today's Xfinity race at Las Vegas Motor Speedway, I would love to ask him if what he said in above's video still stands true! (And he's that much closer to meeting Petty's record!)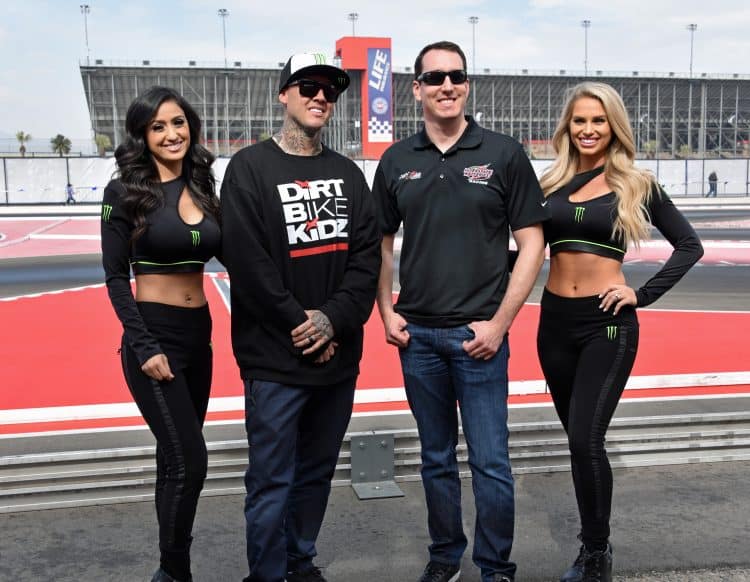 Thanks again, Auto Club Speedway, for the opportunity to attend the media Q&A session and to get to meet Twitch, as well as talking to Kyle again. I'm even more excited for Fontana's race weekend to begin! (We're normally in Vegas this weekend but our first grand baby is due any second so we're staying put so we don't miss a single second!)
NASCAR is so much more than left turns — read my NASCAR race primer over here, and then get your tickets for your closest track to enjoy the fun!