Last week, the husband and I had the most amazing evening at Disney's Lion King premiere in Hollywood! Held at the Dolby Theater on Hollywood Boulevard, it was a star-studded evening and I'm so excited to tell you about it!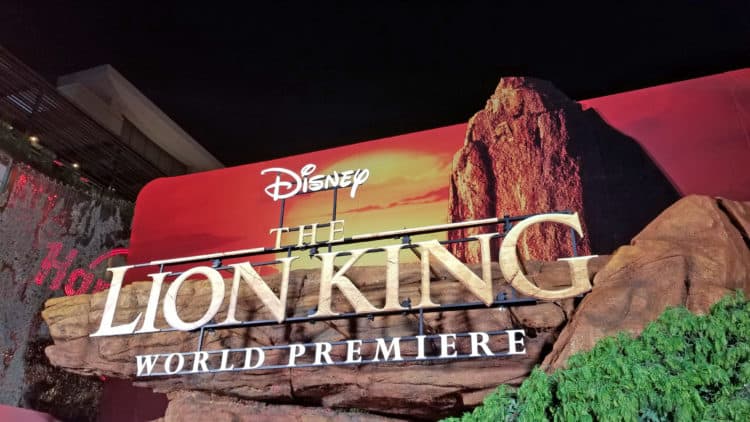 The evening started with photo opps along the red carpet, but let's back up a little and talk about the thing everyone has to worry about first: attire. A red carpet premiere is a big deal and often, there's a theme. This year, it was savanna chic, and I had a lot of ideas in my head what to wear. (I even saw some journalists discussing it on Twitter!) I wanted to get the look right, so I consulted with a stylist and then went from there. I ended up really liking my dress, a bold pattern in an orange/black/white pattern, and the matching jewelry. At the last minute I had a mini-panic about cleavage so I added a cami, which meant a change in my necklace but we were on our way on time.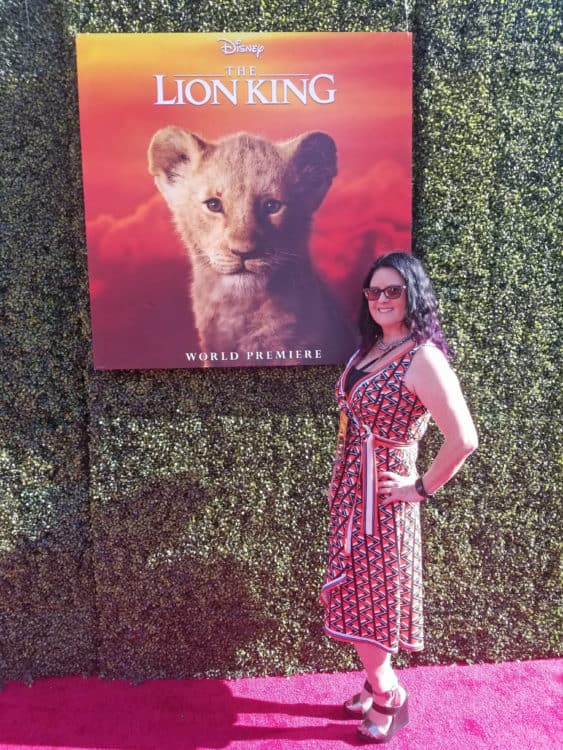 A red carpet experience is amazing from beginning to end. The energy is palpable and the crowd is buzzing. Fans are lined up around the tents and entries to catch a glimpse of their favorite star and movie-goers are excited about being the first to see the film.
In this case, all of the above was true, but add to it the level of excitement we had for this particular movie. I'd watched Lion King on repeat when my older two kids were small. I had all the music memorized and I remember the outfits the kids had. I'd already shopped at Hot Topic, twice, for their themed items, and I was bummed that when I went back, they were out of the "I'm surrounded by idiots!" bracelet.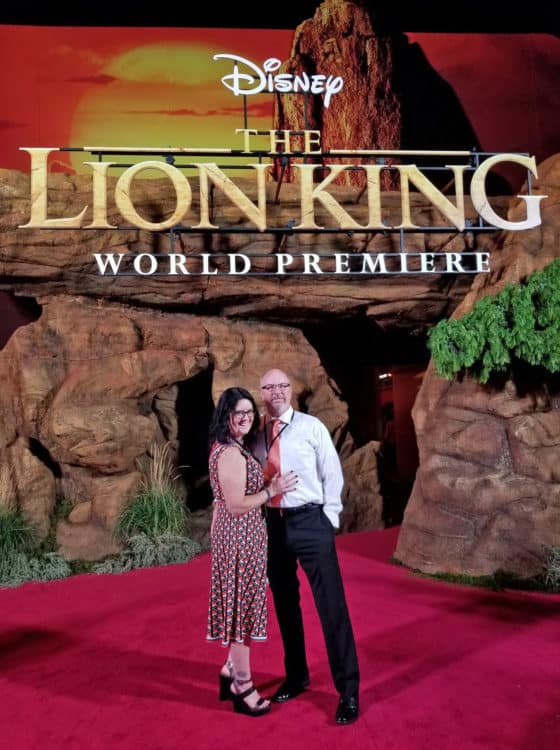 Once we checked in, we headed down the red carpet to get some photos in front of the various movie posters. Then there was Pride Rock, a huge affair at the entryway to the tent. Underneath, the iconic drawing of Simba by Rafiki was tucked away in a nook where we were lucky enough to get a quick photo before more of the cast was ushered through.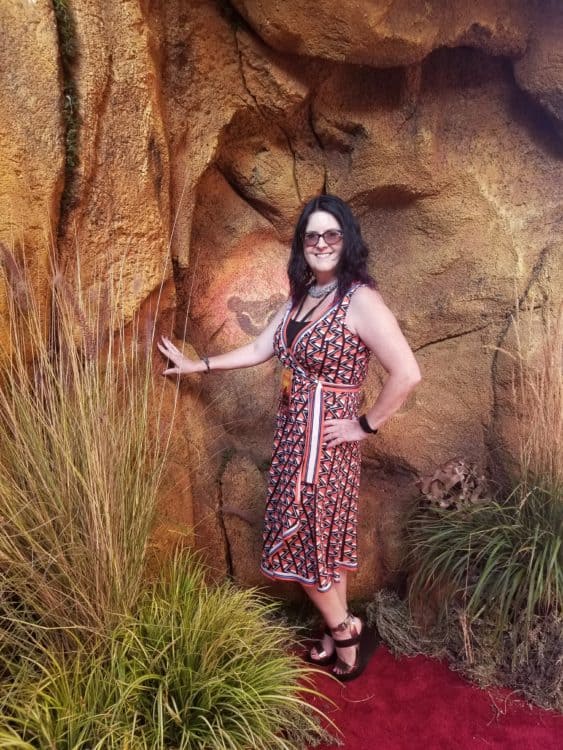 The Lion King premiere after-party was going to be held in the same tent, so we got a quick glimpse before we went into the theater and took our seats. Our seats were amazing, front row, not far from center, directly overlooking where many of the celebrities sat. They came in right before the movie started, after finishing red carpet interviews, many of which were publicized on livestream and some on ABC 7 Los Angeles, as well as some affiliates. Donny Glover sported a plaid suit, Beyonce had on a sparkly silver number so befitting of her status, and all of the cast looked radiant. We watched them take their seats from our perch above, and then the movie started.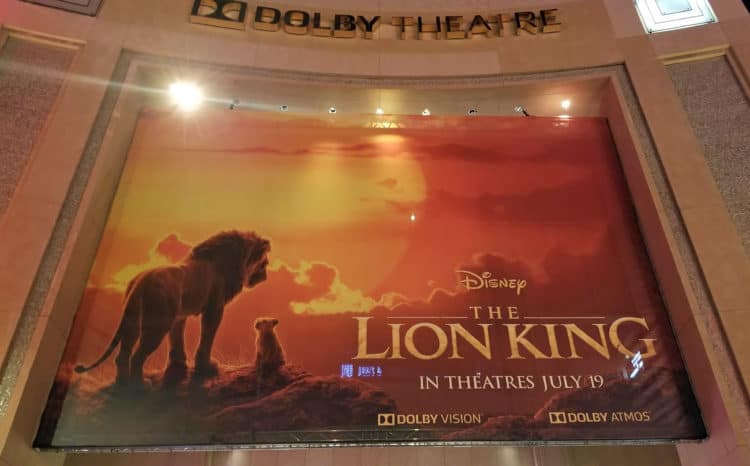 I'll leave the review for another blog post that's coming out tomorrow, but I left absolutely loving it! The music, the humor, the classic story….and Timon, he may just be my favorite.
After the movie, we all walked down the Oscar stairs (so-named because they are the stairs used by Oscar stars after the awards) and headed to the after-party in the tents on Hollywood Boulevard. (They do indeed shut down the street during these events.) There were a lot more photo opportunities, star sightings, fun activities for the kids, a few open bars, and food. So much food. There was even a McDonald's pop-up at the far end of Pride Rock, giving out Happy Meals.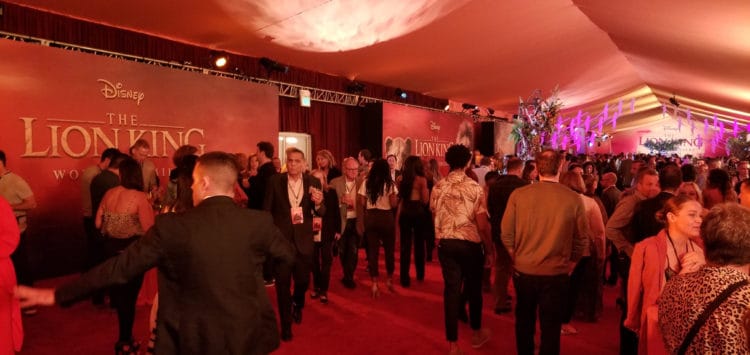 I met a few celebrities during the evening, and had a fun conversation with a star of the Lion King on Broadway, but I didn't get a chance to get his name. I painted a "Pride Rock," which is a pretty cool souvenir on its own, though it's clear my art school talent is not nearly as good as it used to be. I wish I'd had a kid with me as an excuse to make a dirt cup, an edible dessert including gummy worms, straight from a scene with Pumba and Timon.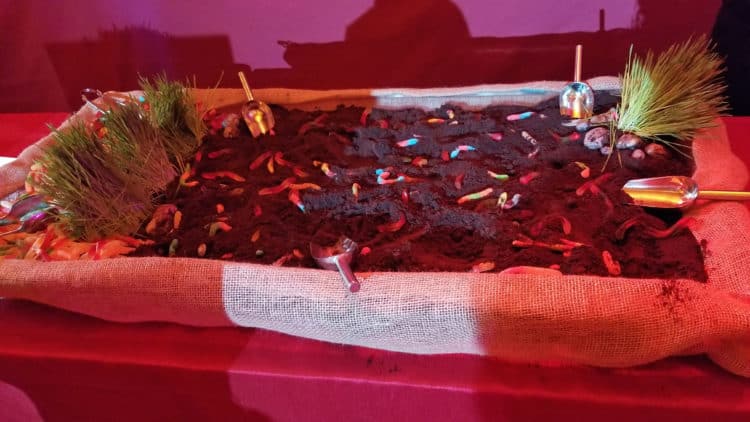 It was a magical evening. Anything with Disney always is, but throw in getting to meet Emily Deschanel from "Bones, currently on, "Animal Kingdom" on TNT, and it was night made.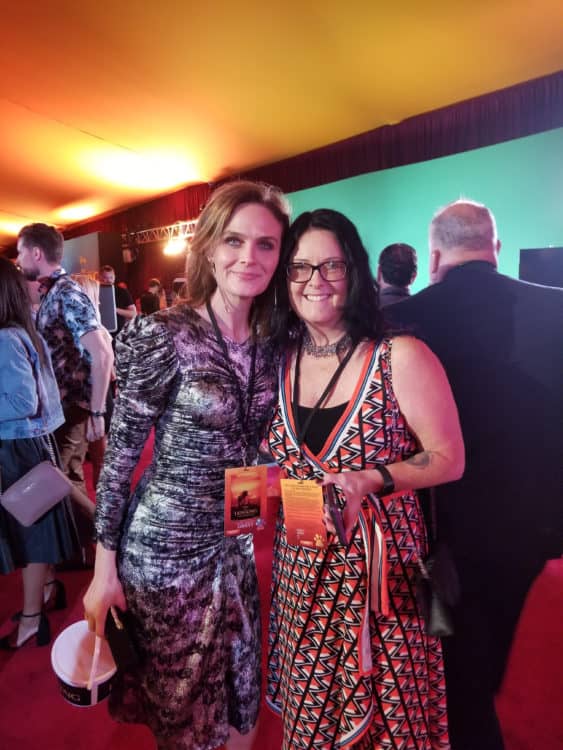 I may have been their biggest fan and when we talked, she was so genuine, asking my name, what I did and more. I met Kenneth from Speechless, who was much quieter than he is on the show, and Kalen allen. His outfit!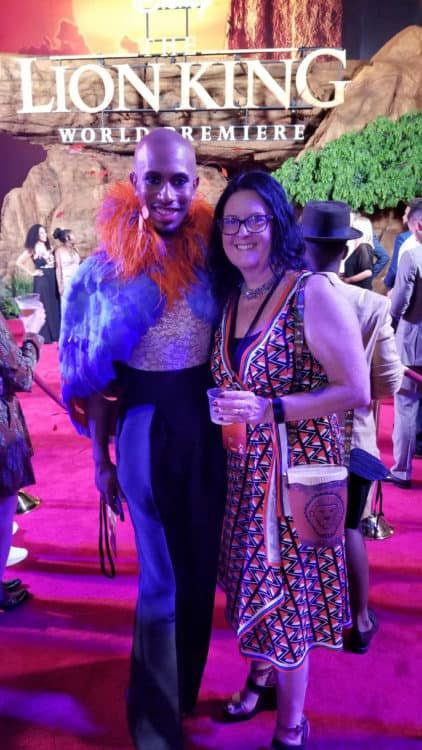 A red carpet affair is a whirlwind, at times almost feeling surreal. Walking down those stairs, enjoying a new movie with those who made it, listening to the director tell us about it, it all just builds into one huge memory that I'm fortunate to be a part of. Jon Favreau and the cast on-stage, just spectacular.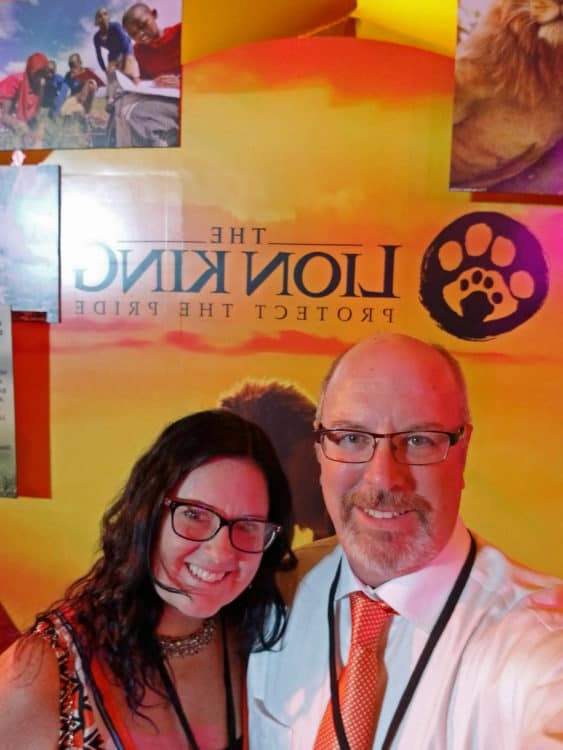 Thank you, Disney, for inviting us to attend the Lion King premiere and after-party. (And go see Lion King in theaters now!) Sorry for so many selfies, but what a night full of cool things I wanted to have photo proof of for years to come.