Diehard NASCAR fans, have you see the new race schedule for the 2021 NASCAR season? It's got several fun changes sure to change up the season in an exciting way, while keeping much of the schedule from past seasons, including the west coast swing, giving west coast fans a whirlwind start to the year. (The bummer is that we then have to wait until September's Las Vegas race before we get another within reasonable driving distance.)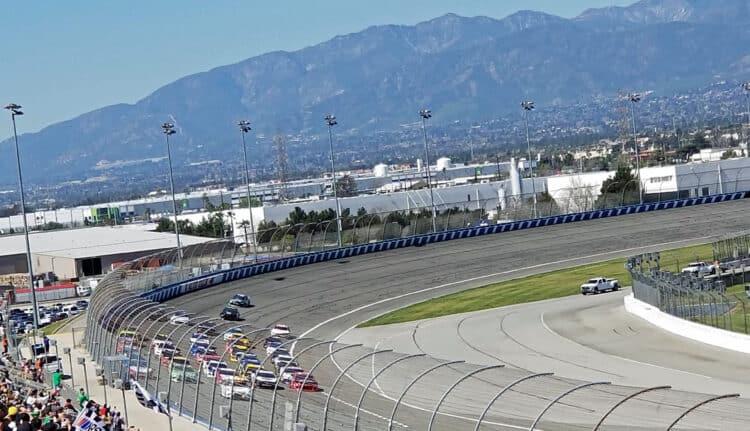 2021 NASCAR Season Track Changes
May 23: Circuit of The Americas, 3.426-mile road course in Austin, Texas (has hosted Formula 1, IndyCar and IMSA)
June 20: Nashville Superspeedway, 1.33-mile oval in Lebanon, Tennessee
July 4: Road America, 4.048-mile road circuit in Elkhart Lake, Wisconsin (hasn't hosted Cup Series since 1956)
August 15: Indianapolis Motor Speedway's 2.439-mile road course (change from 2.5 oval)
Darlington Raceway gets two races: in the past, they had only one with the exception of 2020, when priority was given to tracks with shorter driving distance for increased safety during COVID, and one of them starts the 10-week playoff season
Atlanta Motor Speedway gets two full races: an increase from one to two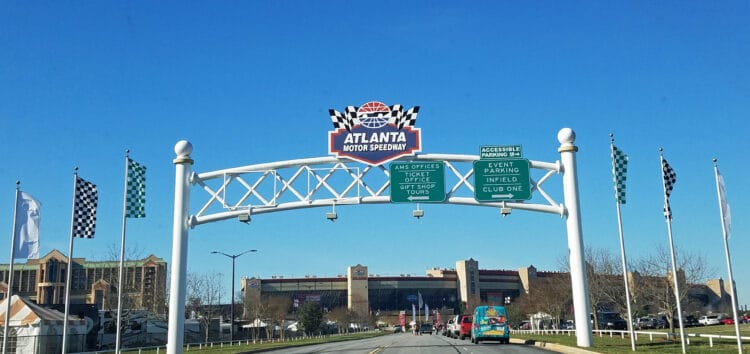 Chicagoland and Kentucky Speedways were removed from the lineup
Full 2021 NASCAR Season Schedule
February 14: Daytona International Speedway
February 21: Homestead-Miami Speedway
February 28: Auto Club Speedway
March 7: Las Vegas Motor Speedway
March 14: Phoenix Raceway
March 21: Atlanta Motor Speedway
March 28: Bristol Motor Speedway
April 4: Easter holiday
April 10: Martinsville Speedway
April 18: Richmond Raceway
April 25: Talladega Superspeedway
May 2: Kansas Speedway
May 9: Darlington Raceway
May 16: Dover International Speedway
May 23: Circuit of The Americas
May 30: Charlotte Motor Speedway
June 6: Sonoma Raceway
June 13: Texas Motor Speedway, All-Star Race
June 20: Nashville Superspeedway
June 26: Pocono Raceway
June 27: Pocono Raceway
July 4: Road America
July 11: Atlanta Motor Speedway
July 18: New Hampshire Motor Speedway
August 8: Watkins Glen International
August 15: Indianapolis Motor Speedway Road Course
August 22: Michigan International Speedway
August 28: Daytona International Speedway
September 5: Darlington Raceway
September 11: Richmond Raceway
September 18: Bristol Motor Speedway
September 26: Las Vegas Motor Speedway
October 3: Talladega Superspeedway
October 10: Charlotte Motor Speedway Roval
October 17: Texas Motor Speedway
October 24: Kansas Speedway
October 31: Martinsville Speedway
November 7: Phoenix Raceway
It's no secret that my favorite track is my home track, Auto Club Speedway. It's just one mile south of our home, and whenever cars are out on the track, we can hear them even with our windows closed. It's a NASCAR fan's dream! Yes, our traffic is INSANE on race weekends, but since we're already at the track, we're good…and we've learned how to get to and from the track in record-breaking time after several years of practice.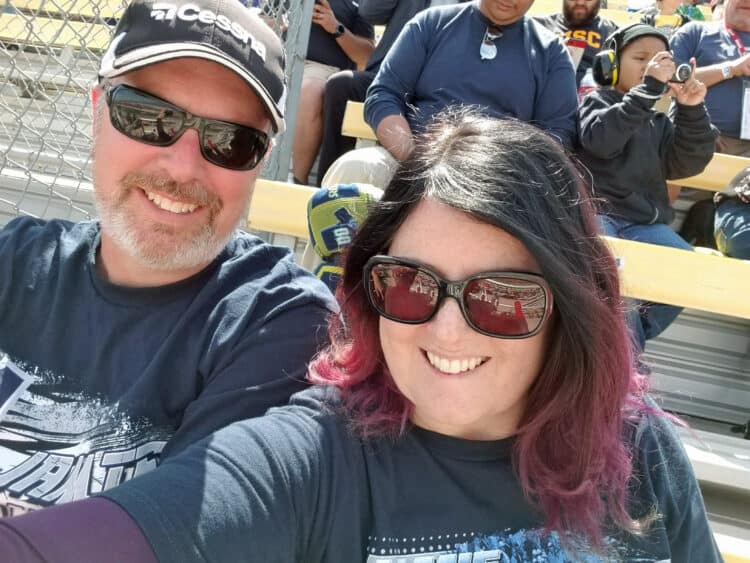 As long-time fans (since 2005), we've been to over 50 races, as far away as Dover Delaware's Monster Mile, Sonoma's road course and many in-between. We hit up Las Vegas Motor Speedway twice a year (except this year — COVID) and we spent three years living in South Carolina, just an hour outside of Darlington. I love front-row seats in Vegas, but the sound of Bristol's Thunder Valley is something you have to experience firsthand…just as awesome as having your hat blow off when the cars go by if you're up front at Darlington. (And don't miss the pulled pork at the little shack across the street. It's a MUST-try.)
Kissing the bricks at Indy is a big memory, and we were lucky enough to go to what ended up being Tony Stewart's last ride there. Stewart flags and gear were EVERYWHERE. What a weekend!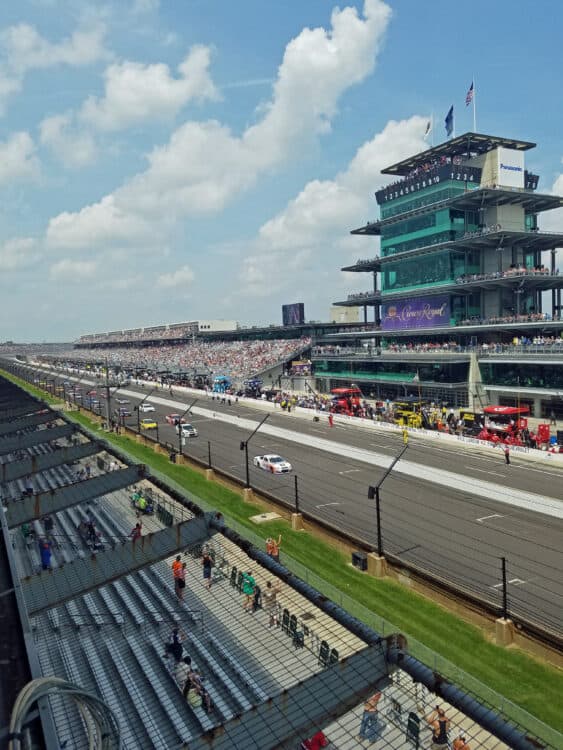 If you're a new NASCAR fan, or considering learning about the sport, read my NASCAR primer. I've also shared quite a few driver interviews (including Kyle Busch, Austin Dillon and Daniel Suarez, photo opps from weekends in the pit as press, various driver ceremonies and more on the site. You can click on those links or you can put NASCAR in the search bar to see them all on one page.
NASCAR is way more than just left turns. It includes strategy, logic, math and teamwork…along with the smell of burning rubber and the loud sound of engines screaming by. Try it at least once, you just might become hooked.