Do you want to get a year of Disney Plus free? Hurry, this special sale price only lasts through September 2! But don't worry, if you miss it, the price per month is really affordable and given all that I learned at the D23 Expo this year, you're going to want to subscribe even at full price!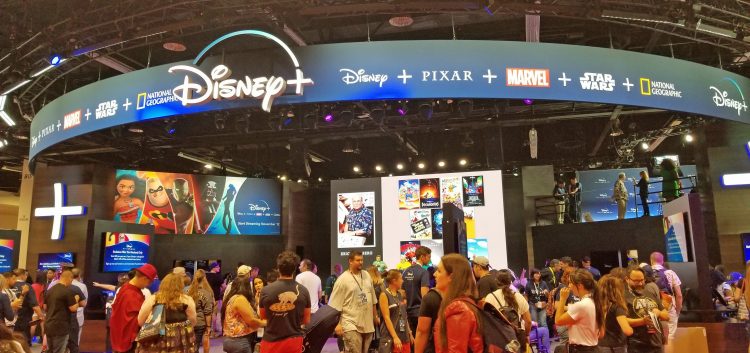 Last weekend, I attended the D23 Expo down in Anaheim, California, at the convention center. It was my first D23 and I wasn't sure what to expect — beyond the promised amazing announcements, celeb sightings and being surrounded by Disney gear. I had the chance to go two years ago (as the expo is only held every two years) but couldn't attend, so this time, there was NO WAY I was missing it.
What I didn't expect was the fully immersive feeling. Being surrounded by people who love Disney and Marvel as much as me…and some who clearly love it more, judging by the bags being carried by those who told me they'd spent $5k+ to travel to attend…was nothing short of amazing. Everywhere I looked were people in full cosplay, Mickey ears and Disney-bound attire. In my custom-made "I love you 3000" t-shirt, wearing a traditional Norse mjolnir necklace my son bought me, I was pretty under-dressed, so I am already planning on my outfit for the next expo!
But back to Disney+. There are going to be SO MANY SHOWS you'll want to see!
What Will Be on Disney Plus?
Here are a few new shows — some were already known, and a few are surprises released at D23:
Loki
Hawkeye
WandaVision
Falcon and the Winter Soldier
Marvel's What If
Hero Project
She-Hulk
Moon Knight
Ms. Marvel
Captain Marvel will be available on day one, and Avengers: End Game, Thor: The Dark World and the first Iron Man will also debut soon after.
National Geographic shows are also going to be included, and Jeff Goldblum's "The World According to Jeff Goldblum" will debut — it looks hilarious, with a spin that only self-proclaimed 'odd' Goldblum can pull off!
Good News About Marvel, But What About Star Wars?
Every Star Wars movie will be available within the first year. Some exciting Star Wars news? The Mandalorian! It will debut at launch for Disney+, a new live-action series. (It even stars Taika Waititi voicing a droid!)
There's also going to be an untitled Rogue One series!
Pixar on Disney Plus
Also available at launch will be Pixar offerings, like Forky Asks a Question and SparkShorts. Forky's Tony Hale came out on stage at the D23 Expo voicing Forky and he was a huge hit! One that I'm looking for is the new Monsters at Work, taking place six months after the last movie. Instead of harvesting terror and screams, the monsters now collect laughter. I think that one's going to be a lot of fun!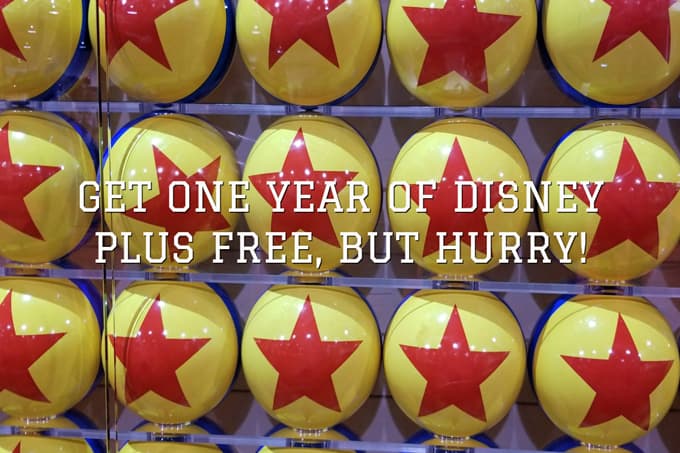 So How Do I Get A Year of Disney Plus Free?
There's currently a special Disney Plus deal, where you buy two years, get the third free. This is essentially a year of Disney Plus FREE. The only catch is that you have to do it before it expires on September 2, 2019, and you have to pay for the two years up-front. It came out, for me, to $140 and change, so let's just call it $141. That comes out to about $3.89 per month, instead of the launch price of $6.99 per month. (There reportedly will be deals where you can combine it with Hulu and ESPN.)
To take advantage of this buy two, get one year of Disney Plus free deal, click HERE. Click fast though, this is a very limited-time offer! Don't miss out on the killer deal that was initially offered only at the D23 Expo 2019.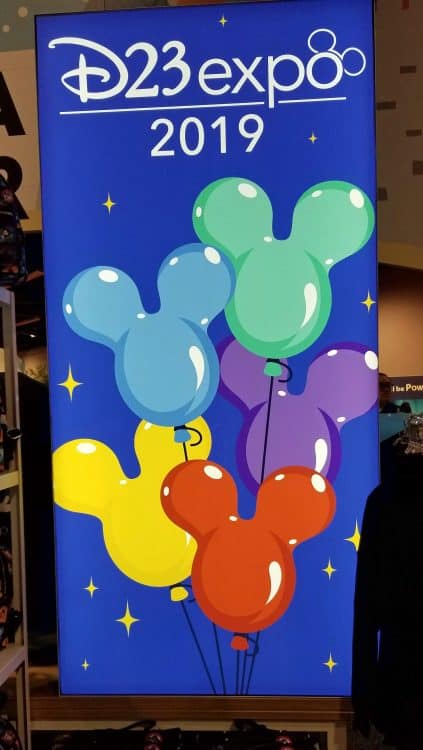 I joined up right away, and I got the Founders Circle pin they were giving out to D23 Expo attendees. I'm so excited to add the pin to my collection!

Thanks, Disney, for inviting me to the D23 Expo as media — I had SO MUCH FUN. (I paid for my membership on my own though!)