Ice cream! Do I have your attention yet? I created this new Vanilla Chai Tea ice cream recipe with the help of Bolthouse Farms Vanilla Chai Tea cafe drink, just in time for summer! Here in Southern California, it's already hot and the air conditioning's going on today, probably not shutting off for a long time. I dread it on one hand, because we end up spending too much time indoors, but with a new sweet and icy cold treat, the summer just got a lot more tolerable!

Bolthouse Farms sent me a fun box of ice cream-inspiring items, like smoothies, a Vanilla Chai Tea cafe drink, and equipment to use when making no-churn ice cream. I love the challenge a box full of fun ingredients brings!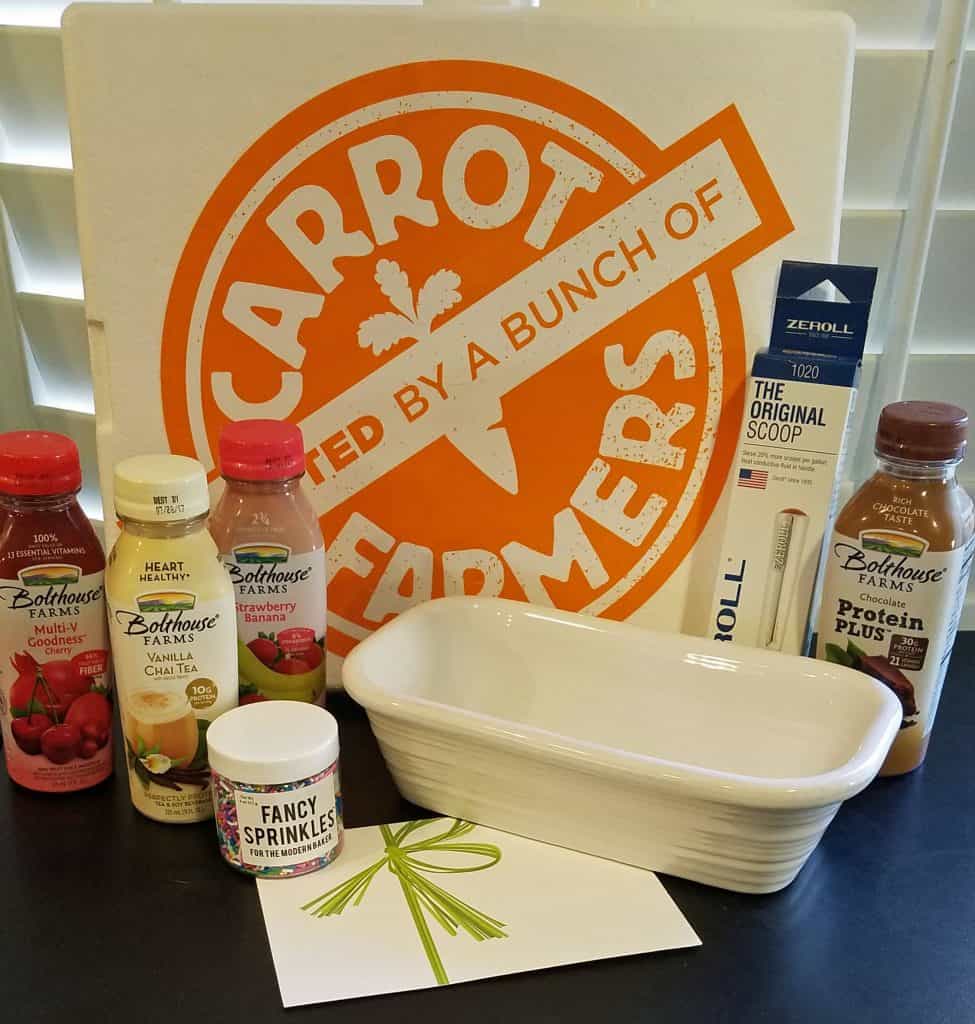 I had so many ideas going through my head when I opened the box. In the end, I settled on the chai tea, as that's my favorite drink from Bolthouse Farms. I pictured a creamy yet chunky ice cream that isn't overwhelmingly sweet but is refreshing and light. I think I scored on both counts.
My new ice cream recipe is really easy. It's no-churn, so you literally whip the cream, mix the ingredients and pour them into a cold loaf pan. Freeze, and six hours later, ahhhh, your ice cream is ready to eat! I have an ice cream maker, but you don't need to have one to enjoy your own homemade ice cream. Most of the basic recipes are similar — heavy whipping cream, sweetened condensed milk (to add just enough sweetness) and your mix-ins. My creation below uses 8 oz. of Bolthouse Farms Vanilla Chai Tea cafe drink, which is free of preservatives and high fructose corn syrup, coconut flakes and sliced almonds to give added flavor and texture to what would be simple vanilla ice cream otherwise. I also have a secret ingredient just to give it an added punch. Check it out!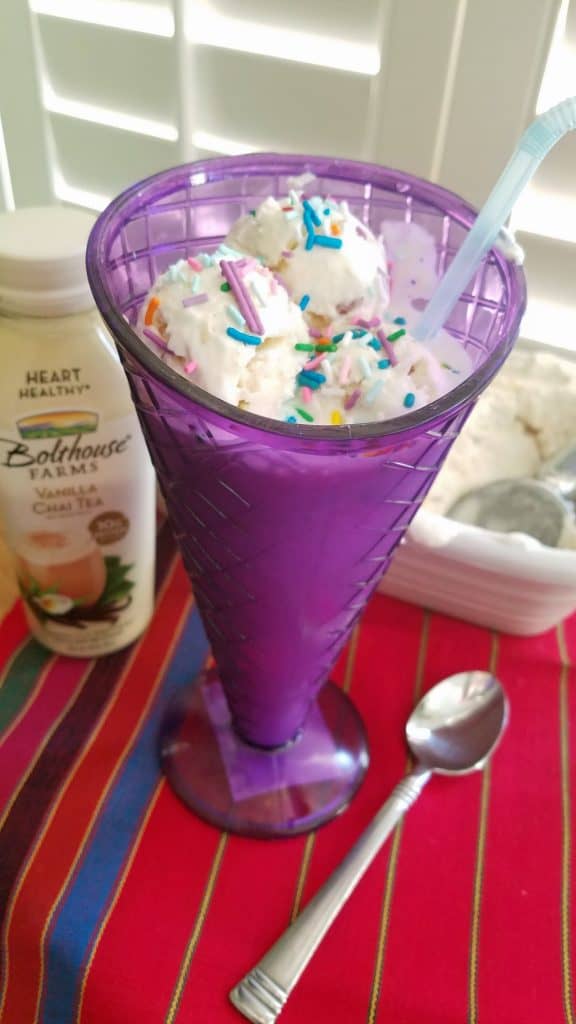 No-Churn Vanilla Chai Tea Ice Cream Recipe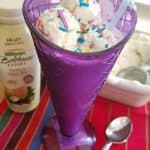 Vanilla Chai Tea Chunky Ice Cream
Take a basic vanilla ice cream, punch it up with with a chai tea cafe drink, coconut and almonds to give it some texture and you have an easy, no churn ice cream ready to freeze in under 20 minutes!
Ingredients
2

cups

heavy whipping cream

7

ounces

sweetened condensed milk

8

ounces

Vanilla Chai Team from Bolthouse Farms

1/2

cup

coconut flakes

sweetened or unsweetened

1/3

cup

sliced almonds

1

pinch

salt

1

pinch

chipotle or chili powder
Instructions
Place regular sized loaf pan into freezer.

Pour two cups of heavy whipping cream in stand mixer bowl. Whip on medium speed until hard peaks begin to form. Do not overmix. (Watch carefully, I had to do mine twice!)

While cream is whipping, add remaining ingredients into one big bowl and combine. Let sit.

Gently mix whipped cream into other bowl. Pour into frozen loaf pan. Place in freezer for six hours.

Using ice cream scoop, roll ice cream into scoops and place in bowls, covering with your choice of toppings. Enjoy!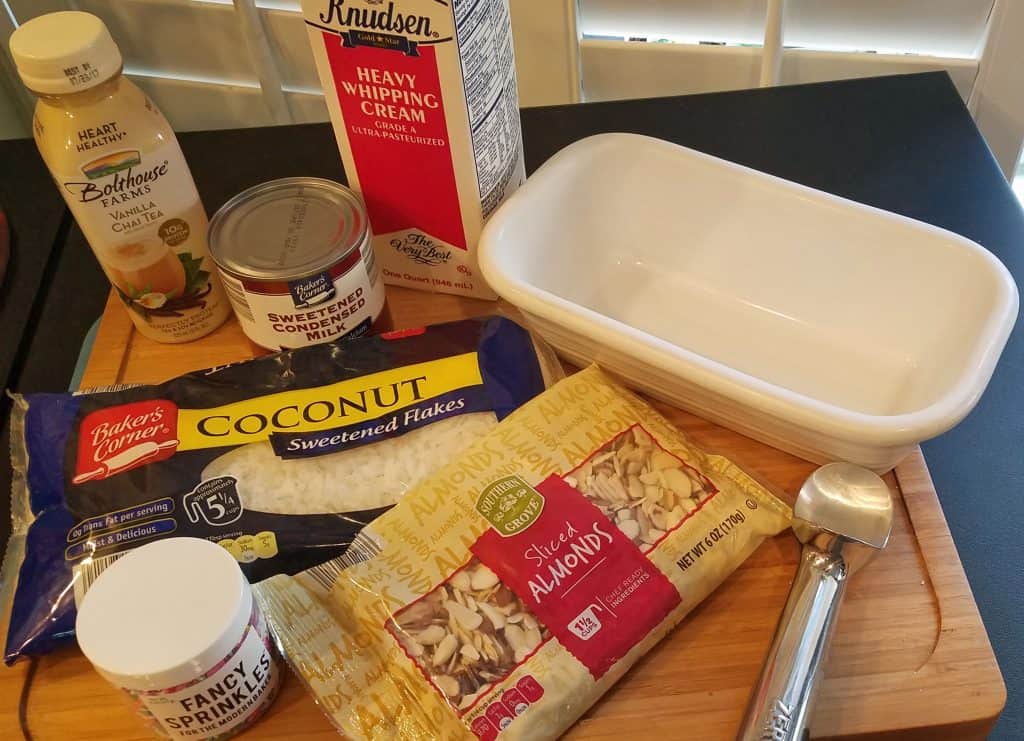 Whipping the cream is the most time-consuming part of this creation process, but like a lot of baking, it's very relaxing to watch. (And do watch it, because I had to do it twice! I walked away when it was very close to firm peaks and I came back, and it was overwhipped. I had to dump two cups of expensive whipping cream down the drain. Sad face.)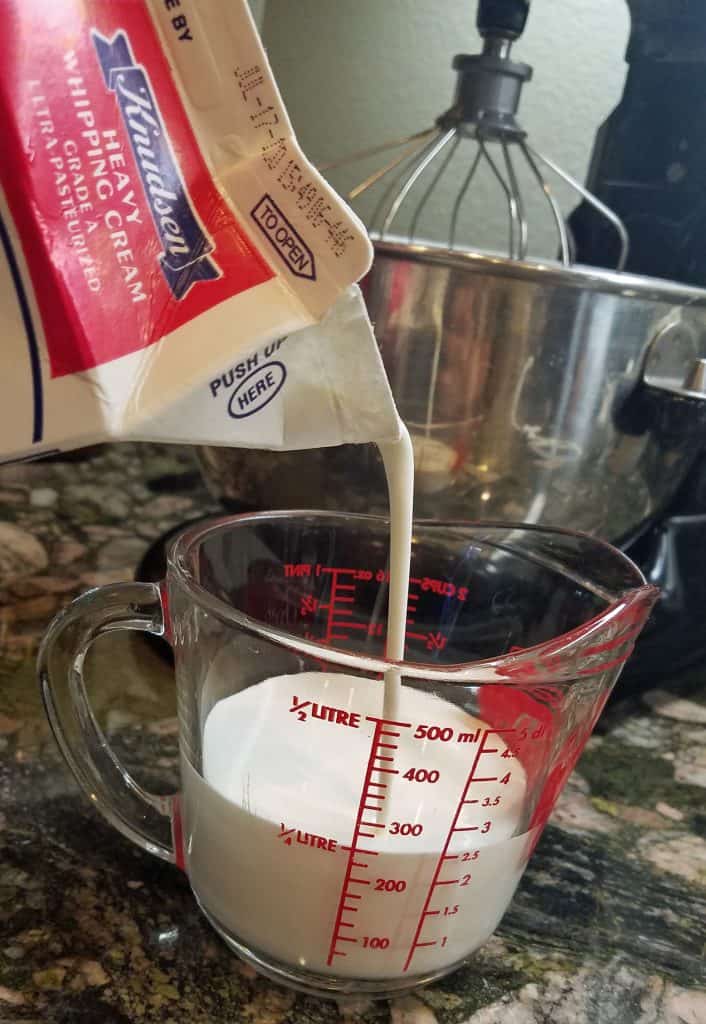 It took me about 8-10 minutes, so it's plenty of time to mix the remaining ingredients without any delay. Some almonds come sliced longways, others are more chunked. I don't think either kind makes a difference, but I wouldn't chop too finely. You don't want to be adding powder into the mixture and you want to really taste the nuts.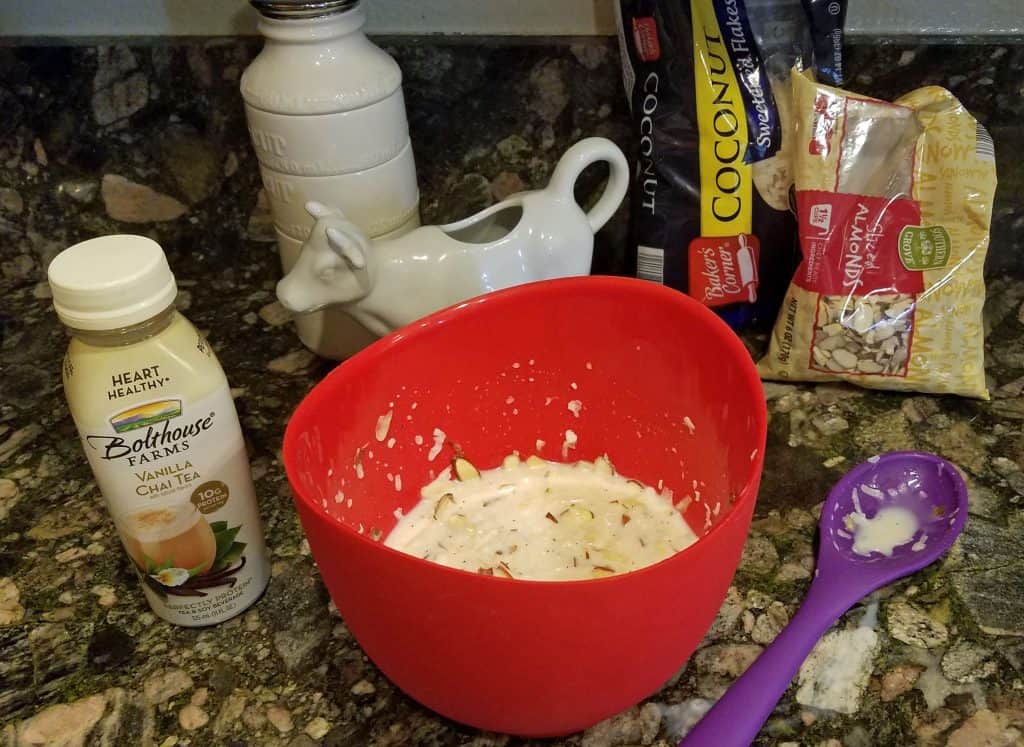 This gorgeous Crate & Barrel loaf pan, provided by Bolthouse Farms, was just the right size for the above recipe. Smoothed flat, it was exactly even with the top of the tray. I'd freeze it at least 4-6 hours, but I let mine freeze overnight. (I'd suggest putting foil over the pan after an hour or two, so it doesn't inherit any odors in your freezer.) Scooping it out was easy, and I love this new metal scoop also provided by Bolthouse. It's an old-school scoop, so I had to perfect the scrape and roll technique to make a nice round scoop of ice cream.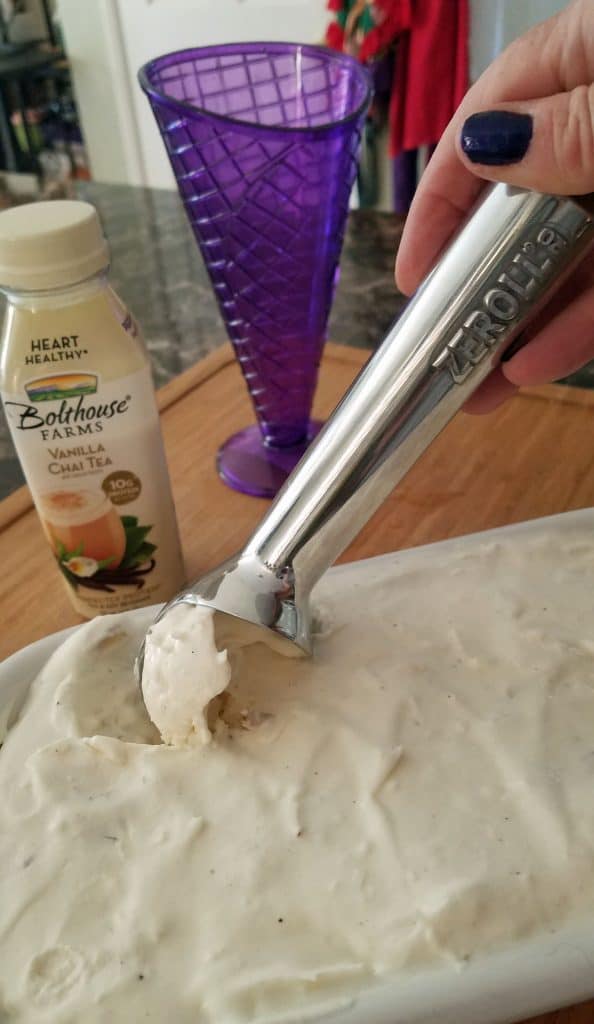 While we easily could have eaten the ice cream on its own — and we have — I decided to kick it up one more notch and make it into a float! I used some of the remaining Vanilla Chai Tea cafe drink as the liquid, but I also made another with coconut milk. So good! Ice cream's the perfect treat however you serve it, but it was fun making it into something a little fancier without any real work.