Mother's Day is coming up fast, as in this coming weekend kind of fast. If you don't like to cook — or don't want to — you'll really appreciate this sneak peek at the Mimi's Cafe Mother's Day Brunch menu! For only $18.99 per person, you can treat your mom to a three-course brunch, including a starter, a main course, and a dessert. Sounds perfect, right?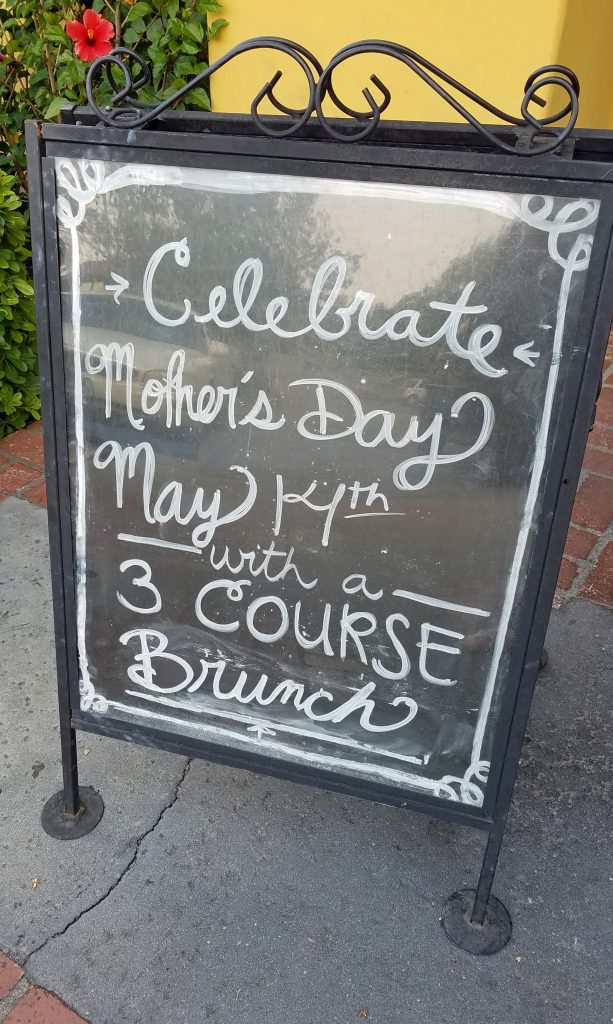 Thanks to Mimi's Cafe, we were able to try the menu last night. I took the husband and our two sons for a complimentary dinner at the Rancho Cucamonga location on Foothill Boulevard. Managed that evening by Maria, we were seated in a large family-sized booth, where our wonderful waitress Brenda told us about the special menu for Mother's Day. Handed newly printed menus, we took our time deciding what we'd each order. There are so many things to choose from!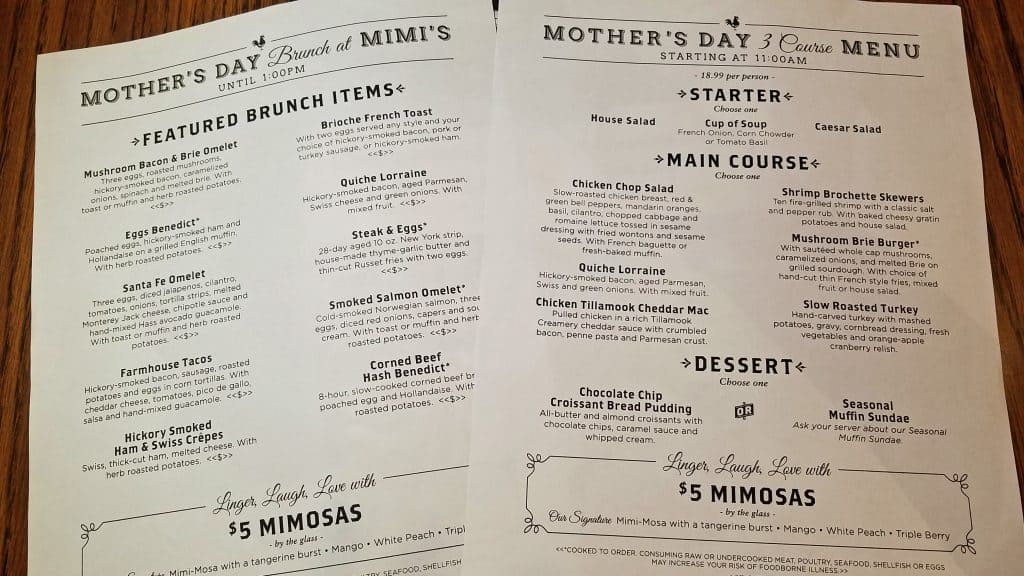 We've always been fans of Mimi's Cafe. We like everything from the colorful entryway, usually surrounded by flowers, to the quaint atmosphere to the wide variety of affordable food choices. Every year during the Christmas holiday season, I take a few days off from work so I can focus on getting a jump on gift shopping. The first day is a tradition where I take my notebook of ideas and head to Mimi's. I order a mimosa and one of the many breakfast choices, lingering over my food and bev, making lists of what stores to go to and in what order. Now after trying the new Mimi's Cafe Mother's Day Brunch Menu, I think I'm adding one more yearly tradition!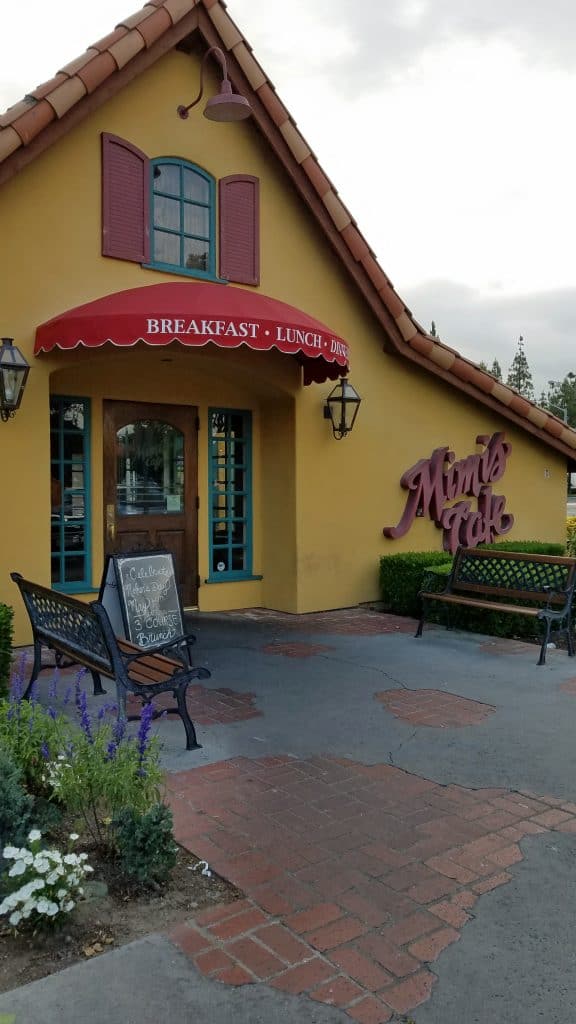 We took more than a few minutes choosing our meals, and thanks to Brenda, we did it while eating the appetizer trio platter. It was one of those moments where we didn't want to eat too much or we'd not eat our whole entree, but the apps are so good!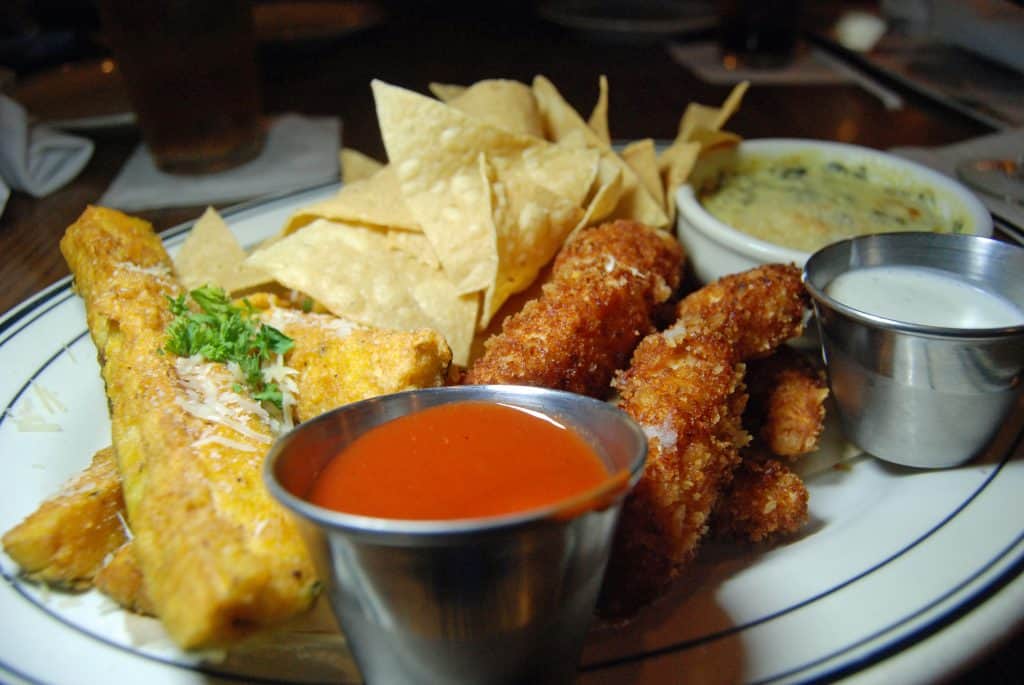 Baked zucchini sticks, deep-fried chicken fingers and the infamous spinach artichoke dip, perfect for a family with two hungry young men. Mimi's also serves every table a variety of breads, including fresh mini-baguettes and whipped butter.
On to the new Mimi's Cafe Mother's Day Brunch menu though — take a peek at what we tried!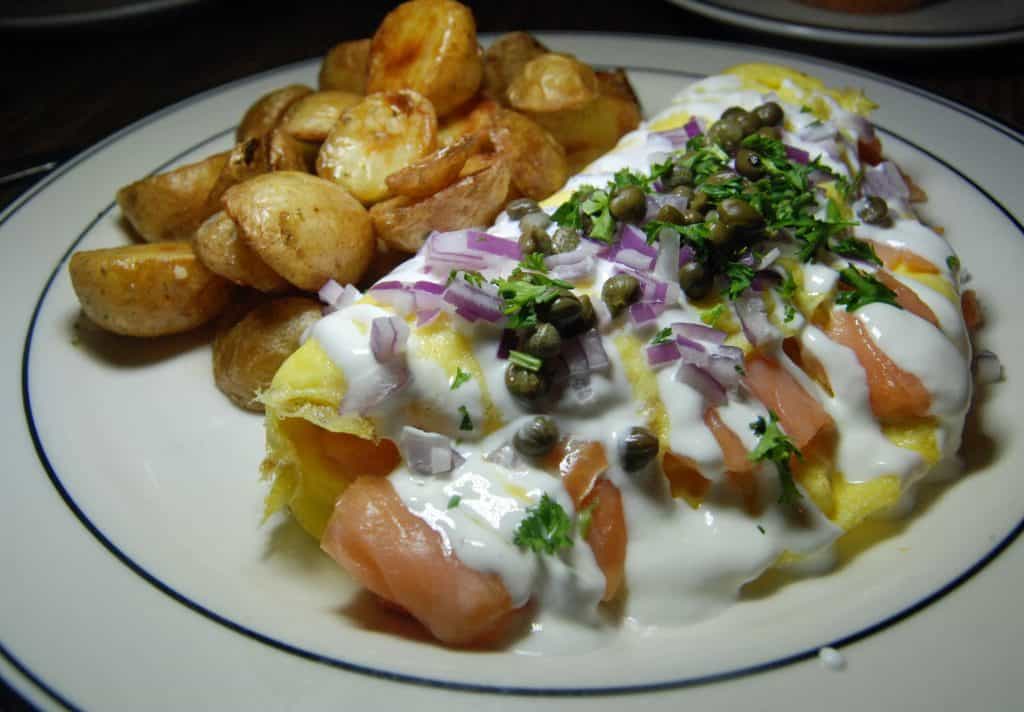 I ordered the Smoked Salmon Omelette. Like a bagel and lox, but in a carb-free option. The three-egg omelette was light and fluffy, filled with Norwegian salmon and topped with sour cream, capers and red onions. The perfect size on its own, it comes with herb-roasted potatoes and toast or one of their well-known muffins.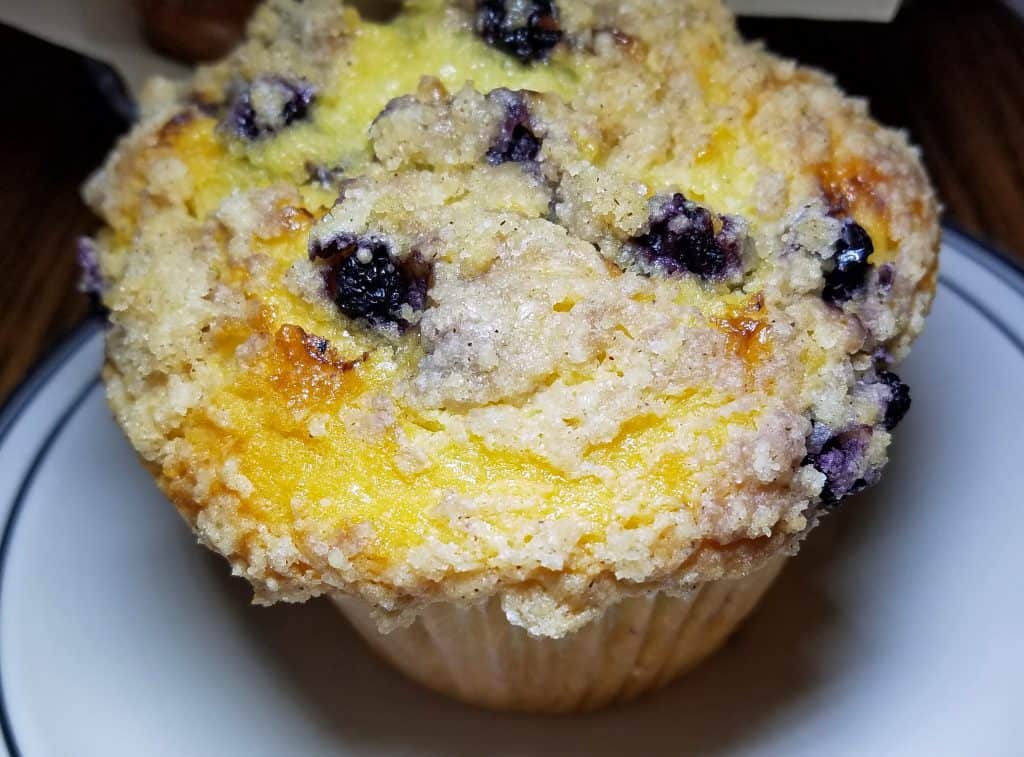 So full of berries, so moist and oh so good, I had to take mine home to enjoy for breakfast this morning!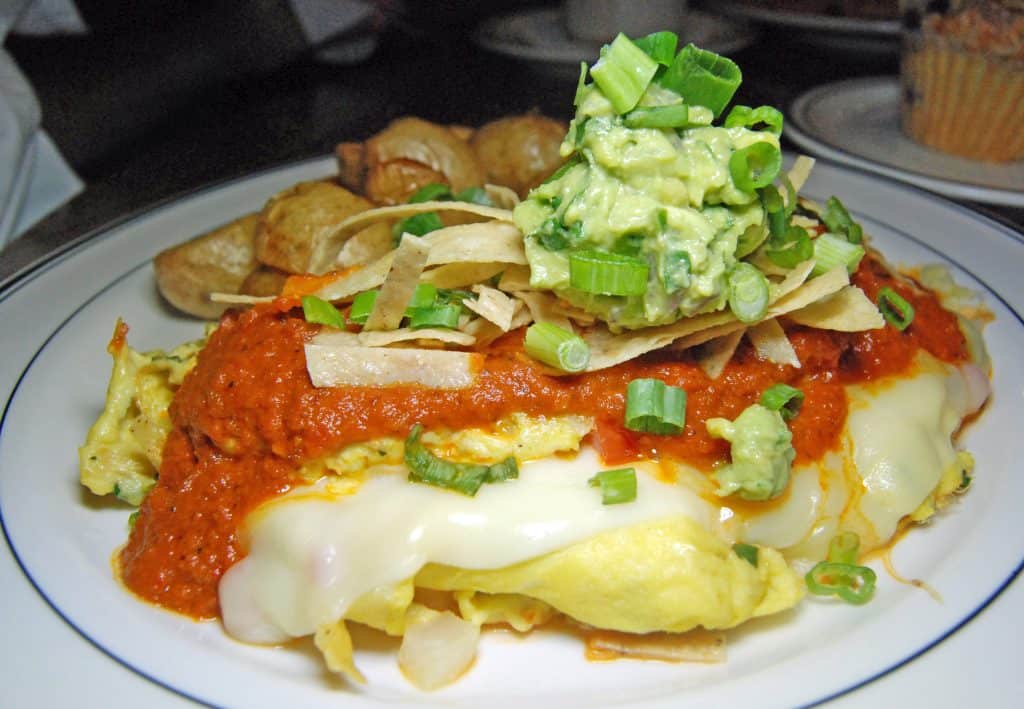 The husband ordered a Santa Fe Omelette. Also three eggs, it includes cilantro, jalapenos, sour cream, tomatoes, onions, melted jack cheese and tortilla strips along with Haas avocado guacamole. Another filling brunch item, but you also get to choose between toast or a muffin. Nothing's small at Mimi's!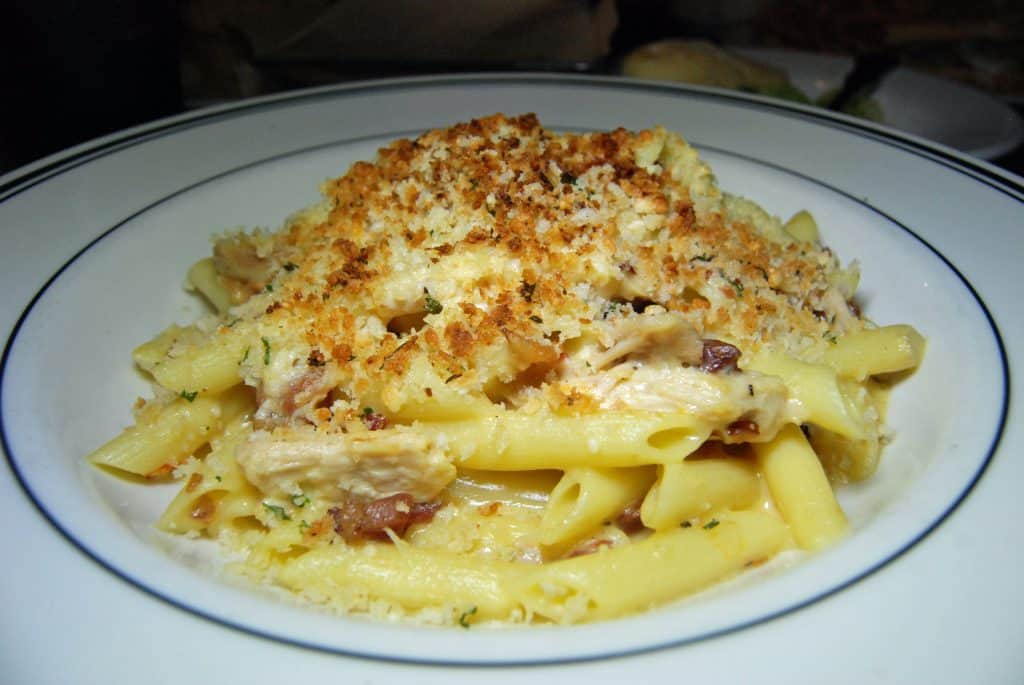 My older son chose the Chicken Tillamook Cheddar Mac. With melted Tillamook cheddar cheese, bacon and a parmesan crust, it was a large plate full of comfort food. He did not need a to go box after.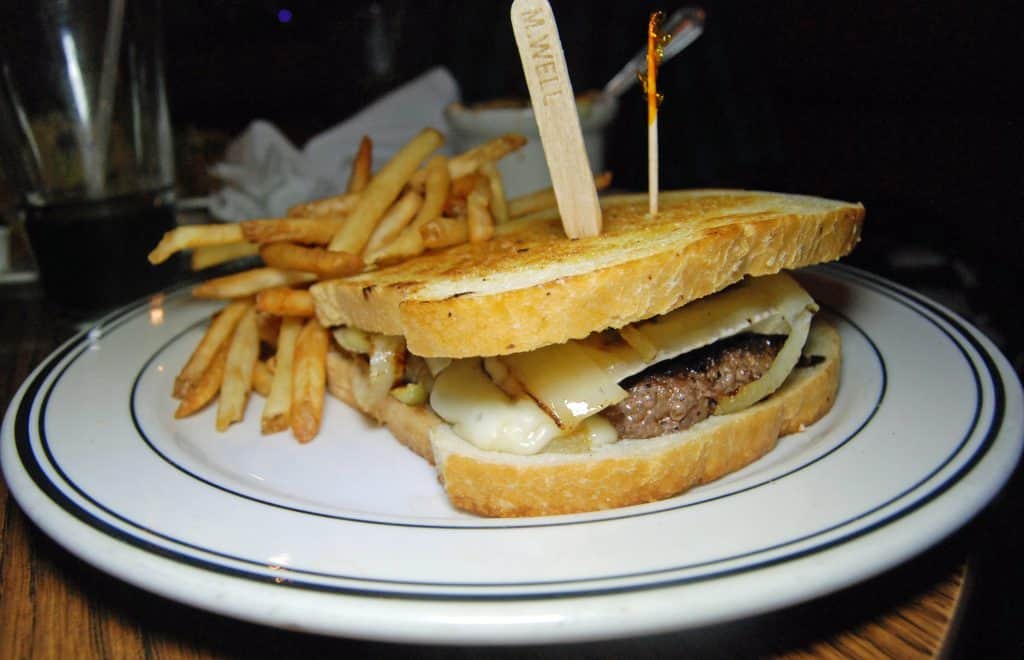 My younger son got a little adventurous. He loves burgers but I expected him to also want the mac and cheese. Instead, the Mushroom Brie Burger caught his eye. Grilled sourdough bread filled with whole cap sauteed mushrooms and melted brie, the burger was perfectly medium-well and came with fries and mixed fruit or a house salad.
Next up though, dessert. Mimi's Cafe has always had fantastic desserts, but we tried something tonight that we've never heard of before. The combination of two of our most favorite desserts ever, the Creme Brulee Cheesecake Slab Pie was divine…and I never really use that word, but it fits here. With the consistency of a good, thick ricotta cheesecake but the flavor of a brulee, including the caramelized sugar on top, it was a rich, decadent dessert that I could easily go back and order on its own. Okay, I'd order it with one of their mimosas. Go big or go home.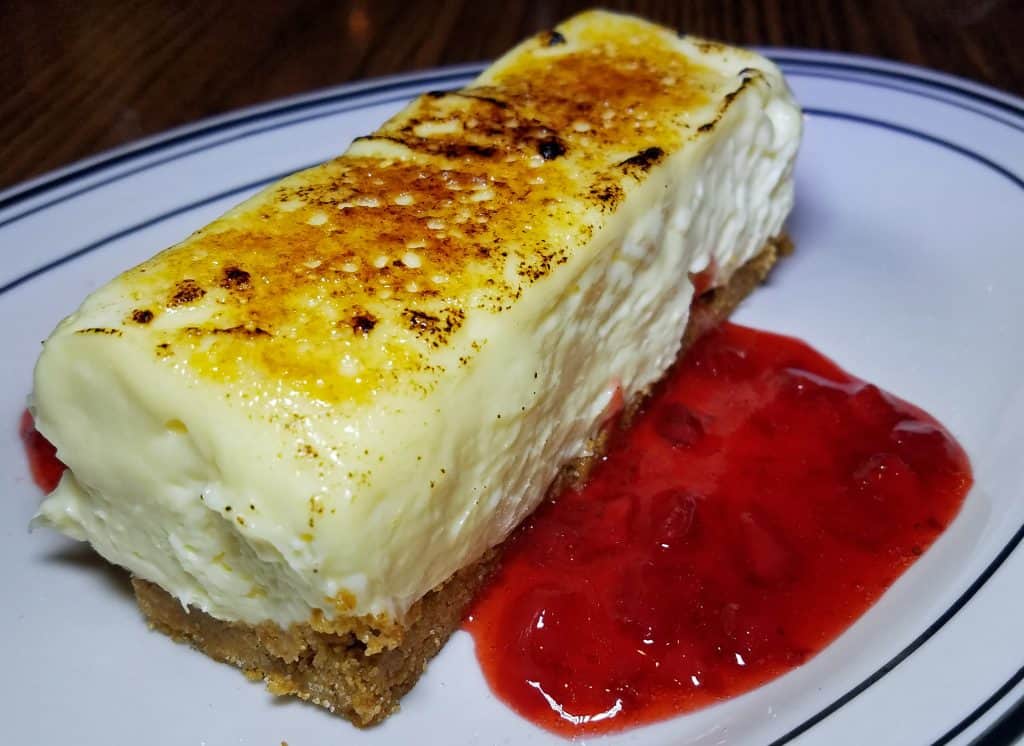 That did not go to waste, not a single bite. See, my son really enjoyed his food. Any time he's not holding his cell phone in his hand is a sign.
Consider heading to Mimi's Cafe to enjoy brunch for Mother's Day. Signature Mimi-Mosas are even just $5 per glass that day! It's a day to celebrate Mom, and Mom deserves at least one, right?
Read more about the Mimi's Cafe Mother's Day Brunch menu here, and don't forget to make your reservation! It may get busy and you don't want to have to wait. Mimi's gets really popular on holidays, and after you try the brunch menu, you'll understand why.
Happy Mother's Day!