Last week's Auto Club 400 was a race for the ages. It was Jimmie Johnson's last Auto Club Speedway start and offered a five-wide salute on the last lap before the start of the race. Keep reading to see some of my Auto Club 400 photos and get a feel for what the NASCAR experience is like at my home track!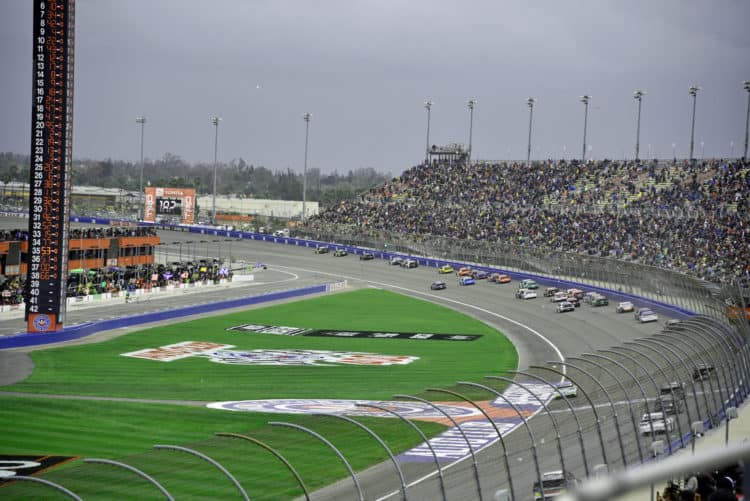 But first, a selfie…no, not really, but a track selfie. This place has been our home track for a long time, and we were there on its opening day back in 1997. Fans talk about repaving it but drivers say they love it just as it is, and this year's race was another testament to it being just a fun place to watch good racing.
Check out our day at the 2020 Auto Club 400 in photos.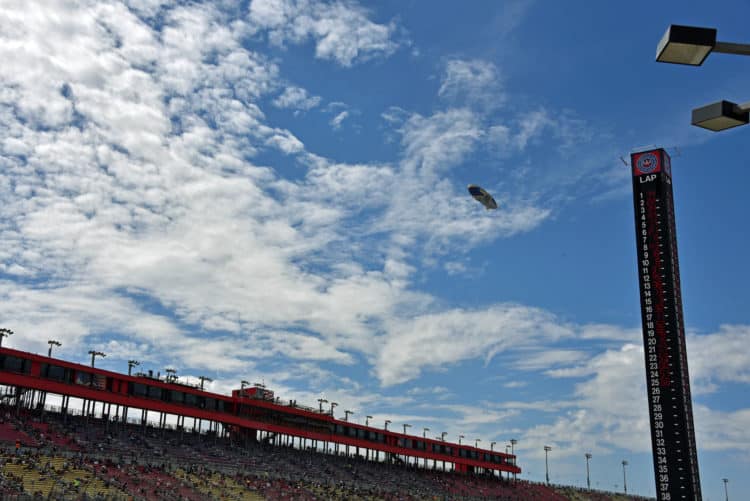 This year, I was fortunate enough to be able to get into the pits as press and get some amazing photos. I found my little corner by the barrier and stayed out of the way of the big outlets, but thanks to a good zoom lens and some very kind photographers giving me a few pointers, I got some wonderful shots. I also got the bug to do this every year. It was surreal, coming from long-time fan status to being so close to the action.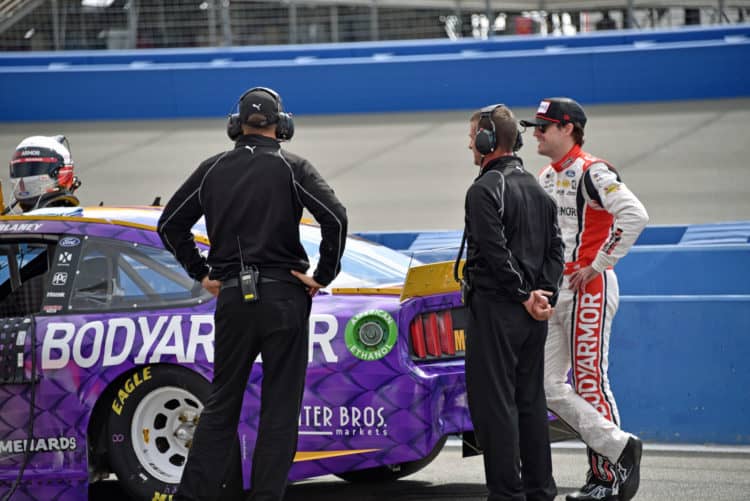 Saturday we typically spend down on pit road checking out our driver's pit box, watching practice and hanging by Autograph Alley. This year wasn't much different, as the husband stayed over the alley to watch while I was in the pits getting pictures of the Sprint Cup cars as they were pushed out in preparation to qualify for Sunday's Auto Club 400.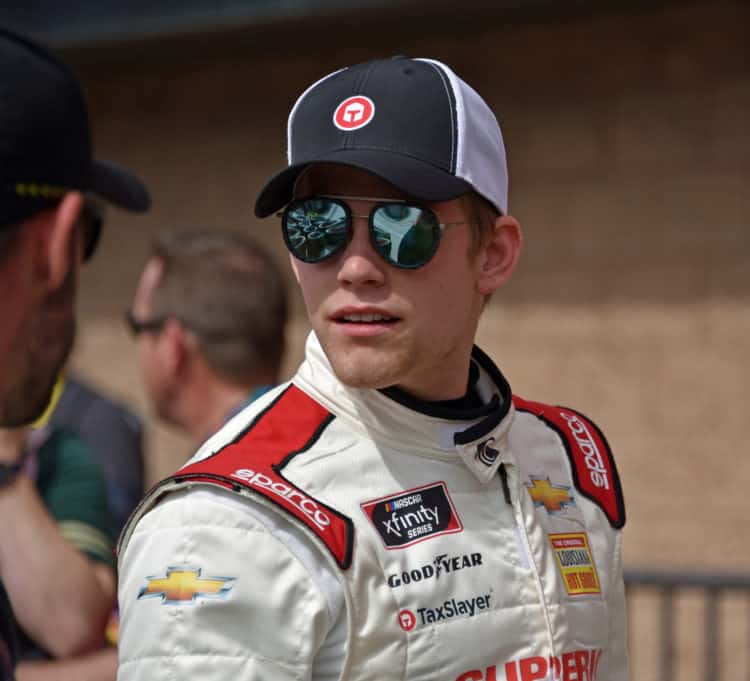 Many of the drivers walked out a few minutes after their cars, though a few came out a different place, like Denny Hamlin, Martin Truex and Jimmie Johnson. I did get some great photos of Jimmie by his car. (His wife, Chandra and their two little girls were the honorary starters, as he's a Californian from El Cajon.)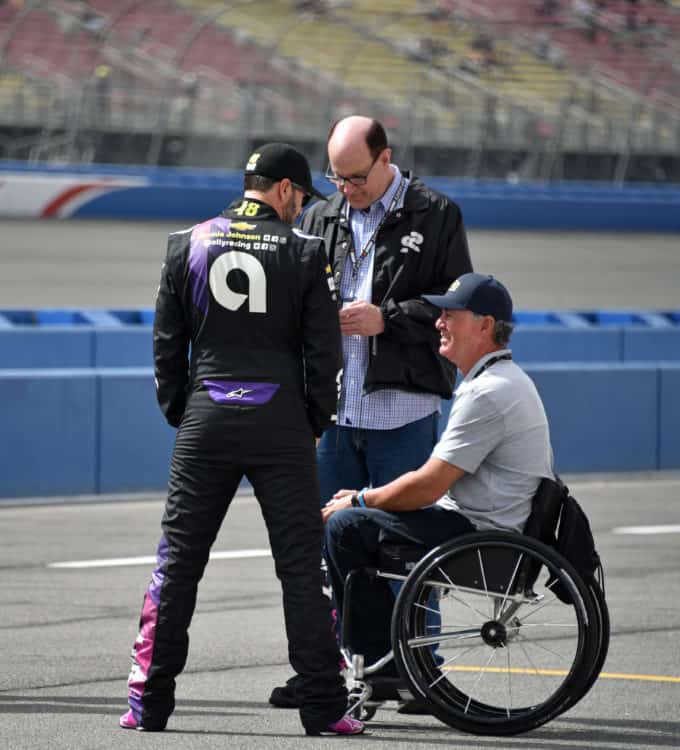 Xfinity drivers were also wandering around, as they'd been out on the track earlier.
We were longtime Jamie McMurray fans, and after he retired, we spent a year unsure of who to claim as 'our driver.' If you're a fan of any other sport, you understand how that goes; you have a favorite team and you root for them. Same with NASCAR drivers. You pick one and follow him and while you love the sport you'd watch regardless, and you still watch if your driver has a car issue and heads to the garage, but having a driver to call your own makes it even more real. The personal investment in the race is stronger.
Sporting a driver's hat, t-shirt, jacket, it all just makes it that much more exciting. After watching last season without making a decision, we headed to the 21's hauler at Auto Club Speedway and bought Matt DiBenedetto gear. The hat, the shirts, it felt great to watch Sunday's race in the stands in full rep mode.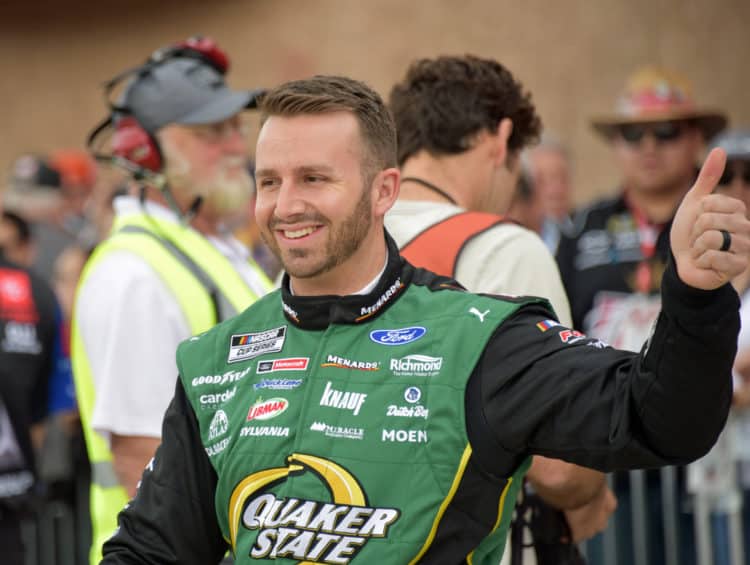 The five-wide salute on Sunday was something else. The whole race is a blast to watch — the smell of rubber, the sound of squealing tires and revving engines, the strategy of pits and gas and tire changes — but right before it starts, just after the jets have flown over following the National Anthem, the anticipation builds as the cars start to get into formation for the beginning of the race. Five-wide is just a sight to see.
My Auto Club 400 photos are a little all over the map, but I did want to be sure to get a good one of Jimmie Johnson's #48 coming out for qualifying.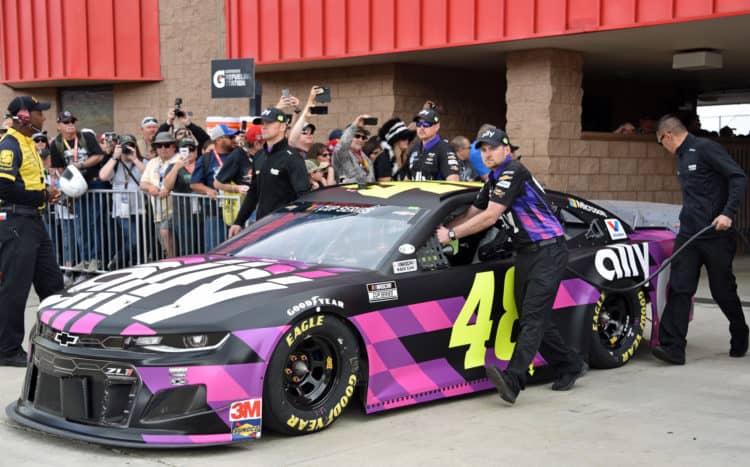 Here are a few other random photos, including one of the Xfinity polesitter, Brandon Jones. It's great to see the younger generation moving forward in NASCAR, knowing quite of few of these guys will be moving up into Cup at some point.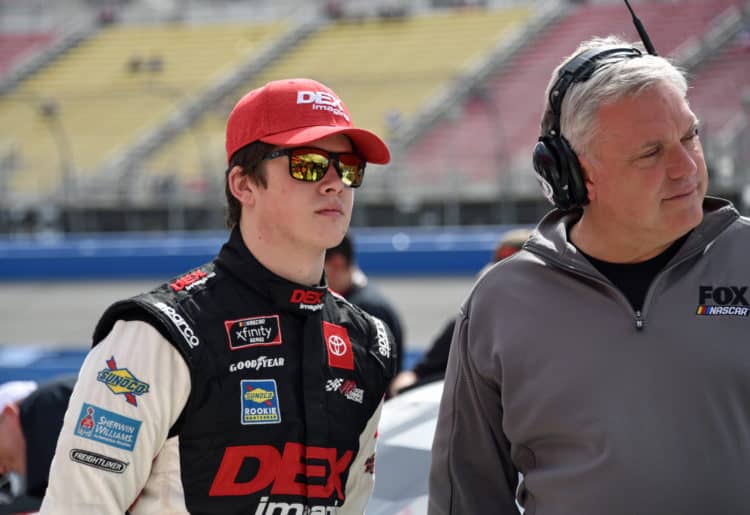 Thanks again, Auto Club Speedway, for the opportunity to be on the other side of the barrier. I hope to encourage other SoCal locals to give a NASCAR race a shot. If you're not sure, try an Xfinity race; the tickets are cheaper and there is often General Admission available, so you can get them for next to nothing and move around if you find you want to try a different perspective.
NASCAR races are loud, there are a lot of people, and it can take a little bit to learn some of the terms, but I've said forever, and I'll say it again, that NASCAR fans are some of the kindest and generous people you'll ever meet. They come together as a community — tailgating in the lot or sitting by each other in the stands — like no other.
One funny story from our early Sunday morning cornhole session after the gates open: a very large, old motorhome pulled in and stopped next to us. "Do I just park this thing anywhere?" Uhm, I don't know? I really am unclear as to the RV rules, sorry! The RV was FULL of people, faces pressed to the windows, every single one of them wearing a big smile. THAT is NASCAR.
I did wonder why they asked us, until later I realized I was wearing a NASCAR hoodie I'd purchased at the Las Vegas Motor Speedway last year. Oh. No, I'm not an official by any means, but those smiling faces just made our day.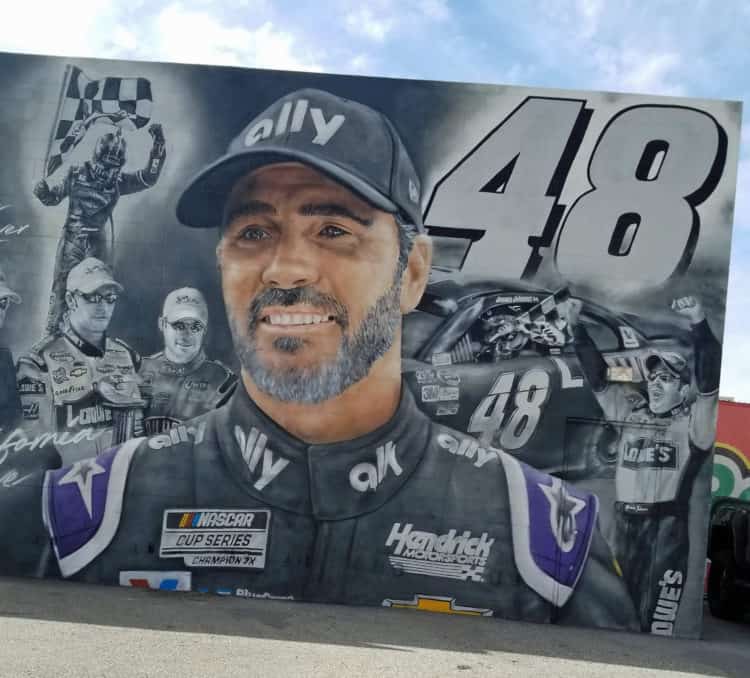 If you're a Jimmie Johnson fan — or not — you need to look for the new mural painted in his honor that debuted at the 2020 Auto Club 400. It looks remarkably like him.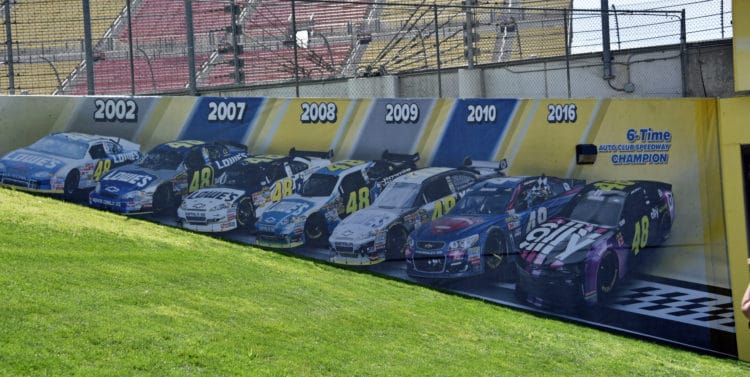 The mural by the backside of the tunnel, coming from infield to the outside lots/exits is also pretty rad. It wasn't there just a few weeks ago when I took this picture of my beast there on the way out from another event I was covering.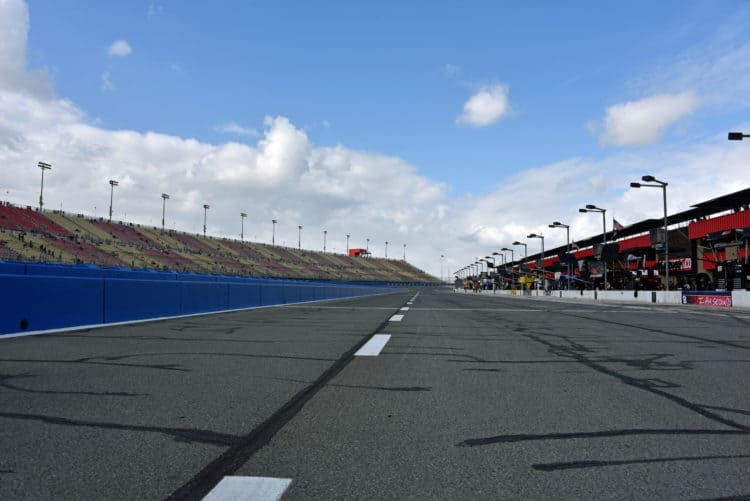 I hope you enjoyed my Auto Club 400 photos! And Auto Club Speedway, I'm glad you're my home track.