I cannot wait — the first new Marvel Studios movie of 2019, Captain Marvel, comes out in theaters on March 8 and it can't come fast enough!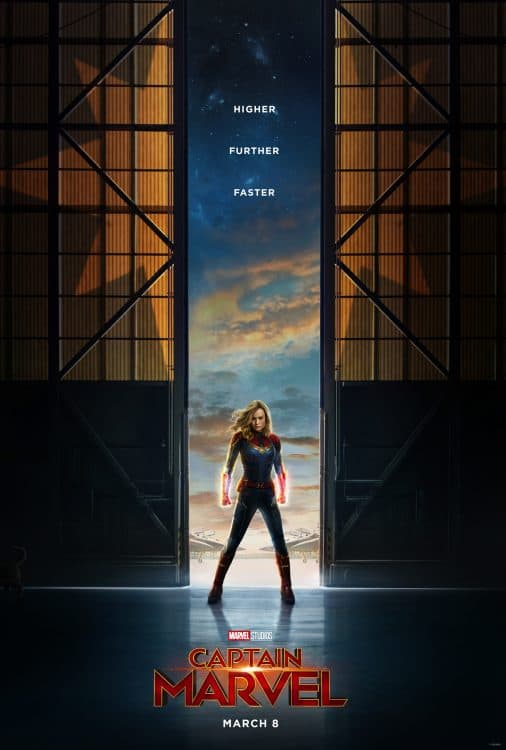 Set in the 1990s, Marvel Studios' CAPTAIN MARVEL is an all-new adventure from a previously unseen period in the history of the Marvel Cinematic Universe that follows the journey of Carol Danvers as she becomes one of the universe's most powerful heroes. While a galactic war between two alien races reaches Earth, Danvers finds herself and a small cadre of allies at the center of the maelstrom. The film stars Brie Larson, Samuel L. Jackson, Ben Mendelsohn, Djimon Hounsou, Lee Pace, Lashana Lynch, Gemma Chan, Rune Temte, Algenis Perez Soto, Mckenna Grace, with Annette Bening, with Clark Gregg, and Jude Law. Marvel Studios' CAPTAIN MARVEL is produced by Kevin Feige and directed by Anna Boden and Ryan Fleck. Louis D'Esposito, Victoria Alonso, Jonathan Schwartz, Patricia Whitcher and Stan Lee are the executive producers. The story is by Nicole Perlman and Joe Shrapnel & Anna Waterhouse, and the screenplay is by Anna Boden & Ryan Fleck and Geneva Robertson-Dworet and Jac Schaeffer.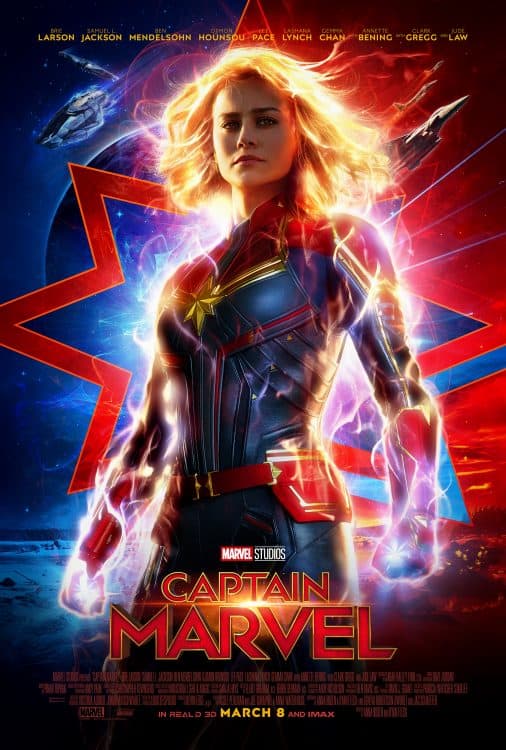 Have you seen this trailer yet?
First, let's talk about Captain Fury. He has no eye patch! If you read the Marvel comics, you know the story about it, but I know a lot of people are just fans of the MCU…and that's okay! (Trust me, once you get into the comics, it turns out to be a very expensive hobby that sucks you in full-force! The husband gifted me with a bunch for my birthday last year, and then my older son gave me several more and that's it, I have officially started my Marvel comics collection….to add to the collection of Marvel gear that's about to outgrow my office and has worked its way into my closet, my drawers and the walls.) Seeing Fury before "that" happened is pretty cool…and he's so young!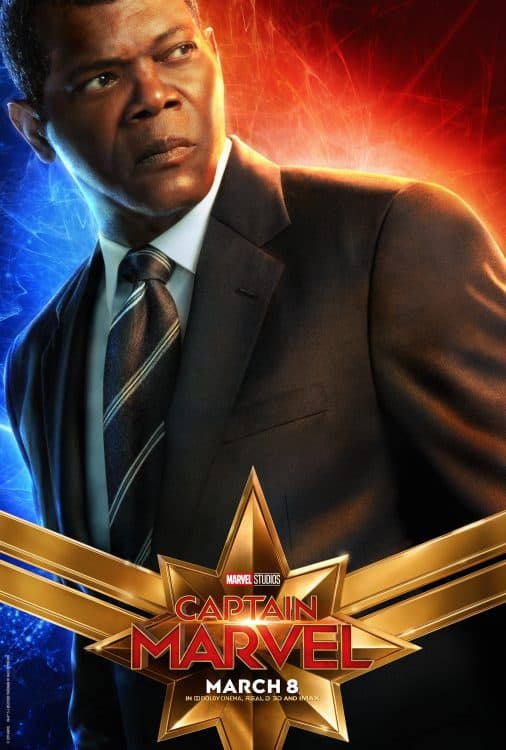 Right??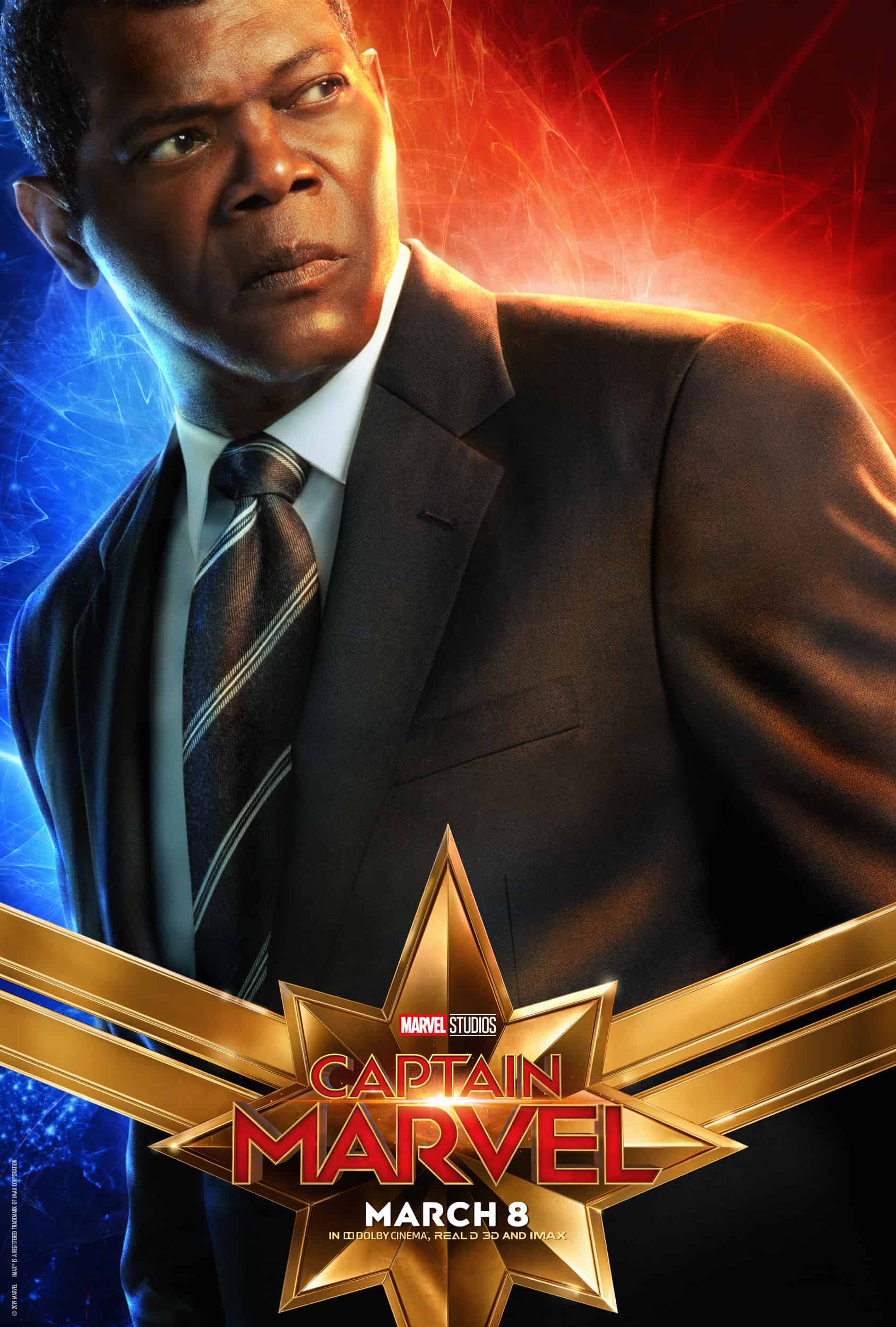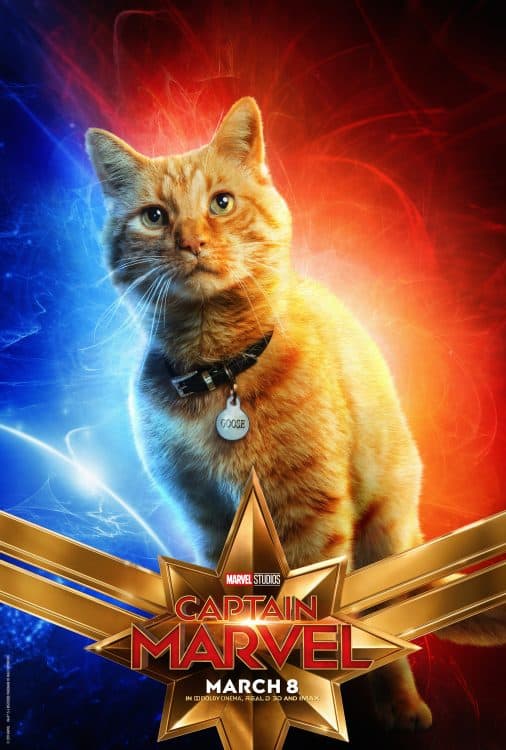 Then there's Goose the Cat and Jude Law as Mar-Vell. (A lot of "marvel" terms, right? One more reason you have to see the movie!)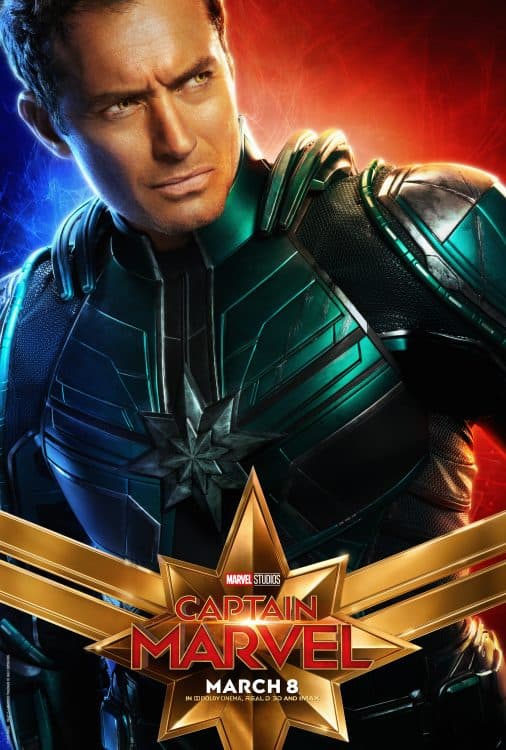 A personal favorite of mine is Phil Coulson. From the minute he made his debut in the first Thor movie, he's made me laugh at his take charge manner that doesn't miss a chance to be witty. When Loki took him out in the first Avengers movie, my heart broke a little. (Then it reallllllly broke in half when Loki died in Avengers: Infinity War. These movies put your heart through the wringer and transform you from hating a villain into loving him!)
Tickets are available for purchase now!