Last week, as I sat in my office, I heard the distinct sound of fast cars….not just any fast cars, but the sounds of cars on the track at Auto Club Speedway. NASCAR was back in town by way of Goodyear tire test California-style.
I live only about a mile from the track, so every time there's an event going on, we get to hear it before we see it. As major NASCAR fans, it' s a really cool bonus to living where we do. (No, we didn't move here because of that, to answer a very popular question.) It's like total immersion.
Last week, Goodyear Tire Testing was taking place at the speedway, and I was invited as media to attend. The event was also open to hard card holders and those who already had purchased tickets for the 2019 Auto Club 400. Joey Logano, driver of the #22 Team Penske car, was holding a Q&A and Daniel Suarez held a press conference. That all took place after they tested the tires out on the track, along with the new driver of the #19 Joe Gibbs Racing car, Martin Truex, Jr. (Daniel Suarez moved away from the #19 and is now in the Stewart-Haas #41, a seat vacated by the departure of Kurt Busch.)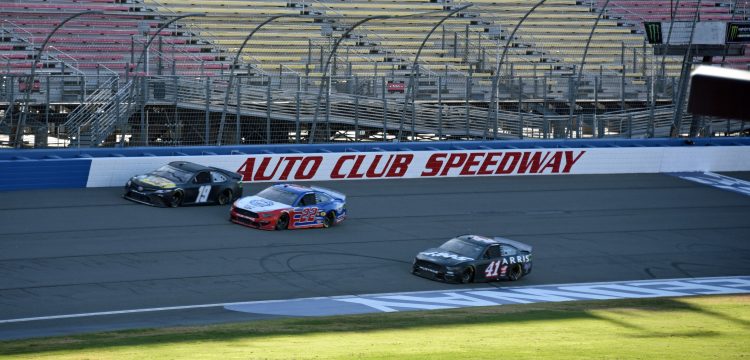 Just being at the track was a pre-season treat, listening to the sounds of the engines and smelling the burnt rubber.  (This guy waxes poetic here about the true smell of NASCAR, and his list is hilarious!) As I walked around with my media vest on, I got asked a lot of questions: what are they here for? who do you think will win? where is the rest room? can you find out when I can buy a new hat? Walking amongst NASCAR fans at any race or infield weekend is always an experience. You haven't really watched NASCAR until you've seen it firsthand at least once. You'll understand then why I say that the NASCAR fan base is like no other. We share stories, make beer runs for strangers, tailgate like nobody's business and make friends in the parking lot that we maintain for decades. Nothing compares, and I've been to a lot of sports events throughout the years.
I'll pick NASCAR and its left turns ANY day.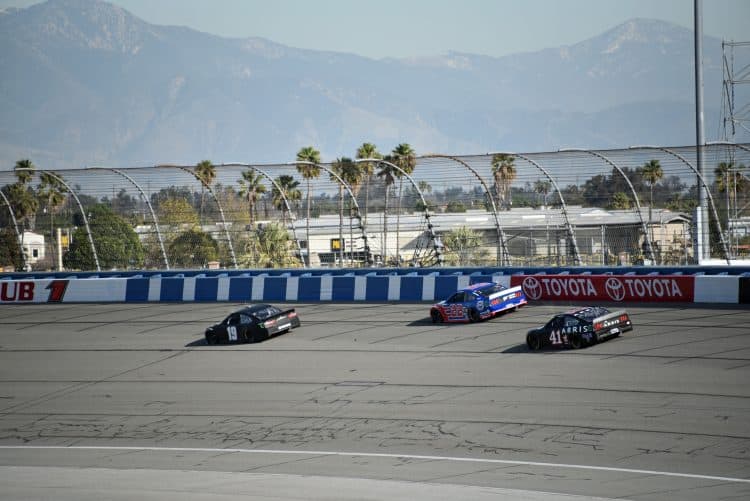 I am so ready for the season to start! Have you bought your tickets yet? If not, head over here to the Auto Club Speedway website and look at your options. If you're new, throw in a pit pass. Okay, buy it even if you aren't new. Wandering pit road on the Saturday before the big race is a teaser for the big day. Wander by all the pit boxes, check out the war wagons and listen to the chatter as the crew preps. Tires are lined up, and if they're not too busy, often the crew members will take photos with you. (There's been several times I was invited up into the box — some of my best memories were made at Auto Club Speedway and other race tracks, courtesy of friendly fan-friendly teams! I may or may not have climbed into the tower at Charlotte Motor Speedway years ago while taking a very loose self-guided 'tour' of the track.)
Watching the teams participating in the Goodyear tire testing was very interesting for a race geek like me. I sat along the front edge of the rooftop boxes, undercover from the bright sun on a day that quickly turned chilly, observing what lines the drivers were choosing and how the cars were responding through various parts of the track. There was even a little drafting going on, which as any diehard fan will tell you, can either be very interesting or very bad. (Think train wreck at Talledega.)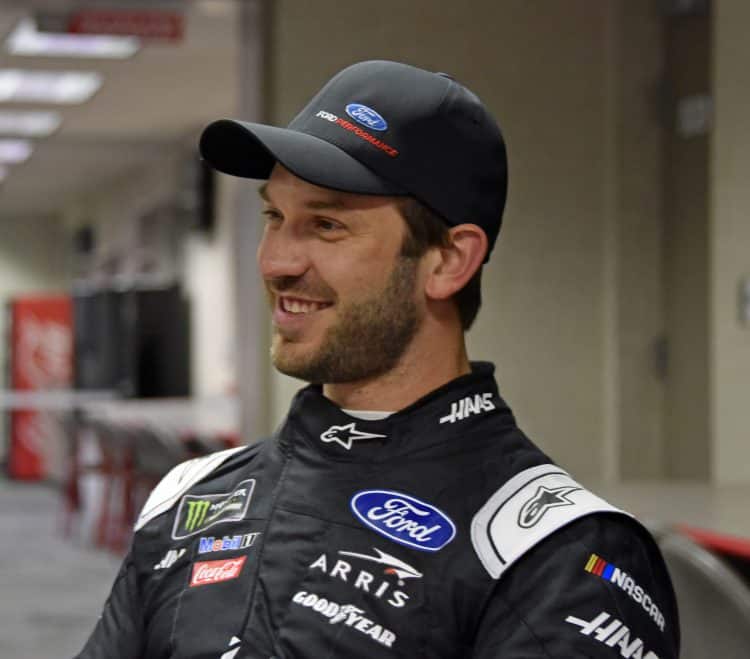 Last year, we started watching Daniel Suarez more closely. As an up-and-coming driver, we were seeing more action from him on the track. When the commentators start mentioning his name more, you know they're onto something. In Mexican-born Daniel's case, he was breaking new ground by bringing a new fan base. He was XFinity Series Sunoco Rookie of the Year in 2015. Daniel's starting his third season in the Monster Energy Series and already, he seems to be at home at Stewart-Haas. We got to spend a few minutes with him after the end of the first day of tire testing, which happened to be his birthday. I got to wish him happy birthday, and ask him a question my husband was dying to know: did Carl Edwards give you any advice back when you began driving the #19, and if yes, what it was and is it relevant today?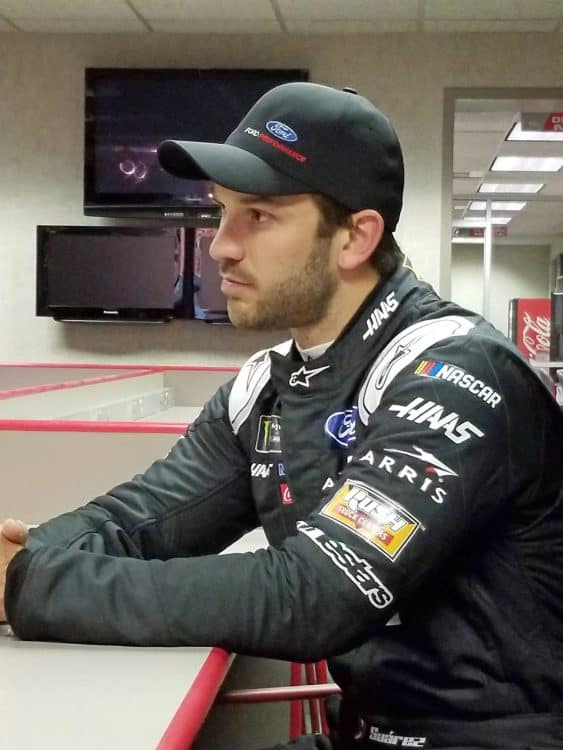 Short answer: yes, but no, not relevant today.
Long answer: Carl is a good friend, a great guy, and he gave Daniel a lot of advice. The team back then (with the #19) was extremely strong, and Carl was very very helpful, but "all the advice and everything he taught me back then, especially with this new package, pretty much doesn't apply now." I expected this to be the answer, as we'd had the pleasure of meeting Carl more than once, and he was nothing but kind. Above all, he was professional so for him to help someone stepping into the car as he did was not a surprise.
Daniel also shared that the tire testing was a very productive day for him and that they learned a lot. As for his goal? "The goal is to continue to grow this team and learn from these guys." My best is that he's going to do it with ease.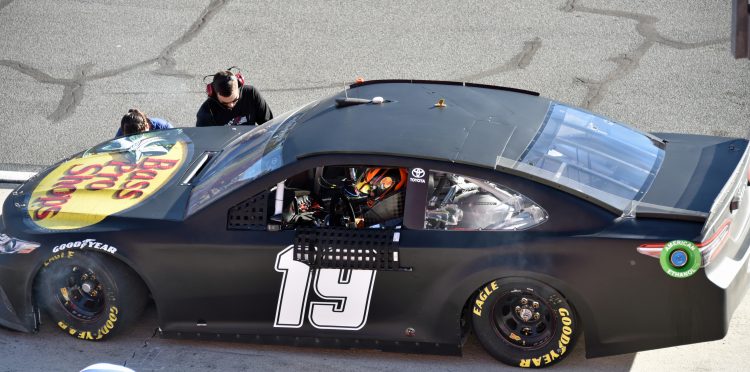 If you're unsure of your interest in attending a race, head down to the track for one of these events. You won't be dealing with a lot of crowds, so you'll get to learn the lay of the land. You'll get sucked in by the smells and the sounds, and once you choose a driver to root for, you'll be personally invested. Buy that first hat and/or shirt and it's a done deal. You'll be down in Autograph Alley as the cars go on/off the track for practice sessions and you'll work on scoring up-close photos of your driver and other favorites.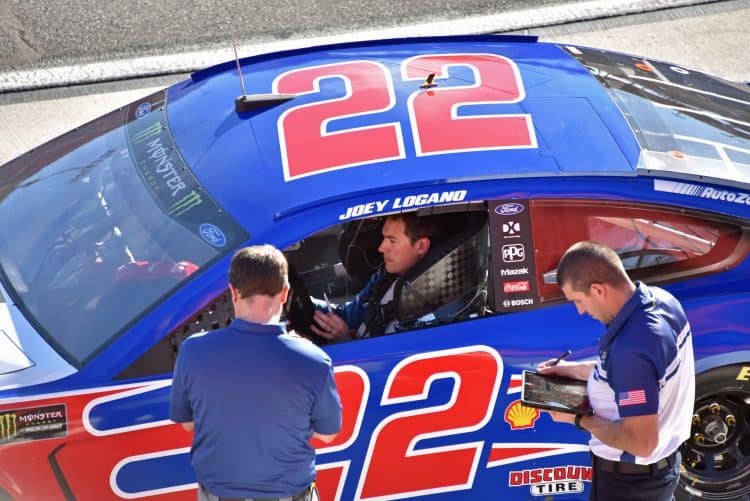 Soon, you'll be reciting stats and telling people how fast the drivers go on the back stretch and what a pound of wedge in the rear really means. Take it up a notch and rent a headset for race day, so you can listen to the driver communicate with his crew chief during the race. The terminology is interesting but easy to pick up, and you'll get a laugh at the heated discussions as the race goes along.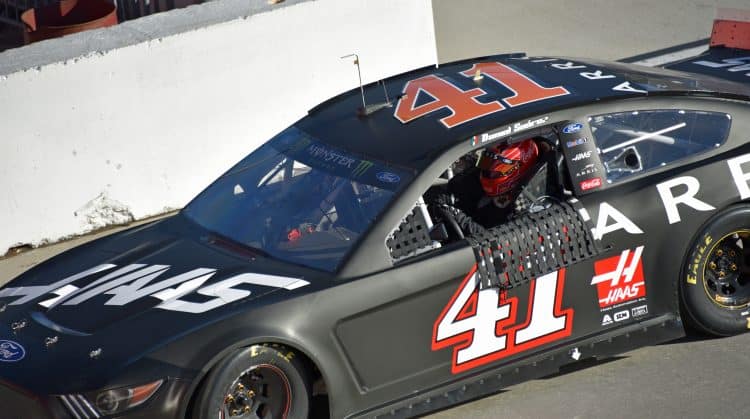 Let me know if you go to the race, or if you're a new convert to the sport. I could quote stats and convince you with a lot of numbers, but I write more to share my passion about the sport and to explain the WHY you need to attend. Give it a chance. NASCAR is a lot more than just left turns. It's strategy, teamwork, athleticism and plain old competitive racing. Go see it at your home track, and for me, that's Auto Club Speedway, nestled in the foothills of Southern California with miles of mountain views.
Want a brief primer on NASCAR and how it's way more than  just left turns? Read this short post on the basics of NASCAR races. I also wrote this post about when NASCAR comes to the Auto Club Speedway and how following NASCAR really isn't what you think!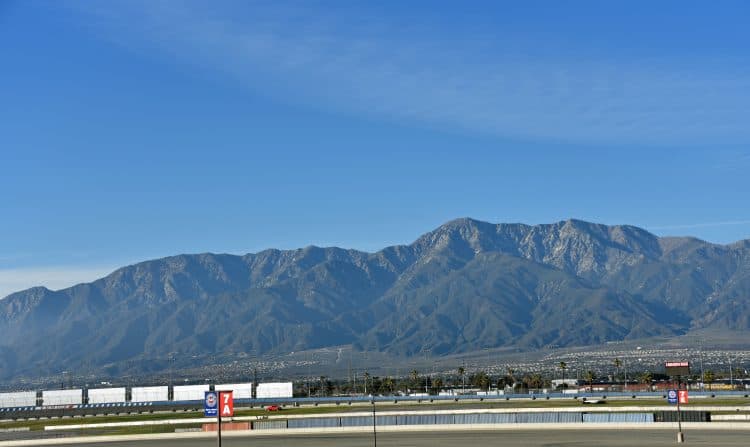 The Speedway is easily accessible for several major freeways, such as the 10, 60, 15 and 210. Whatever direction you come from, you'll enjoy the atmosphere, the food and the new friends you'll make. Tailgating is at its finest, and if you don't want to drive, the Metrolink offers packages to lessen the crowds in the lot, save you money and time, and allow people to indulge in adult beverages without drinking and driving.
I'll see you at the races!