Valentine's Day is coming and that means it's time for another dangerous cupcake recipe! This time it's a vanilla cupcake, but not just any vanilla. These vanilla cupcakes are sporting maraschino cherries and like most of my dangerous cupcake recipes, infused with something to spice it up a little bit. In this case, that "spice" is vanilla vodka. Sounds good, right? The new cherry vanilla cupcake recipe is below, so you can add these to your Valentine's Day menu, too!
Most cupcake recipes I create are based off some time of holiday cocktail. My margarita cupcakes are some of the most popular, along with apple pie-filled Fireball cupcakes. Last Mardi Gras, I made a Hurricane-inspired cupcake. This year, I was thinking about what kind of drink I think of for Valentine's day. Other than champagne, I was thinking of a pink martini I had once. That led me to thinking about what would bring the pink to the cupcake, and how I would use the vodka. It all came together pretty quickly from there. (If you are making these for kids, don't worry — just replace the vodka with cherry juice or some almond or vanilla extract!)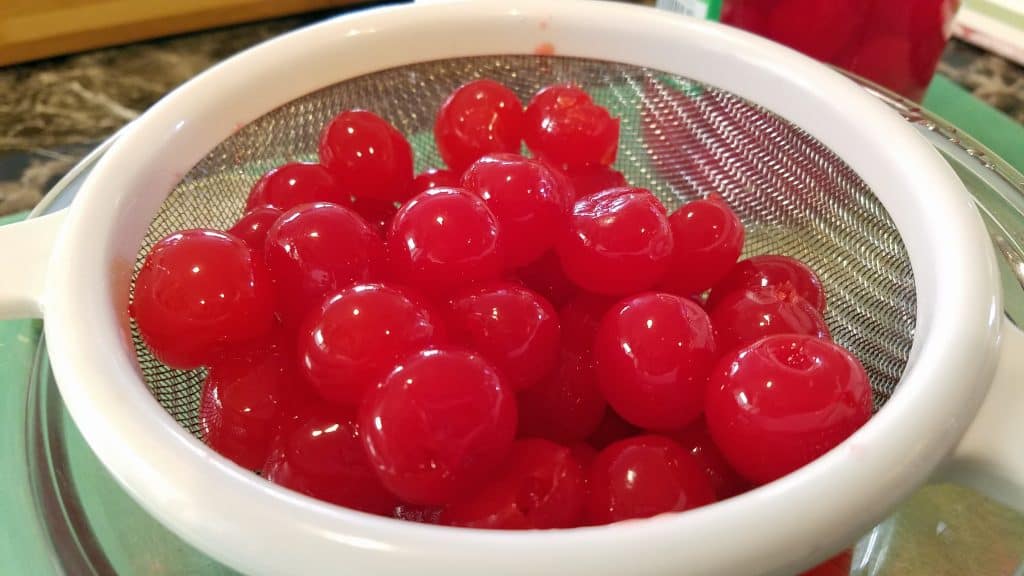 Using those bright and beautiful maraschino cherries, this cupcake is as pretty inside as it is outside. The mousse-like filling includes just enough vanilla vodka to taste it, creating a light cherry martini flavor, and the frosting is a buttercream, also flavored with the vanilla vodka. Cherry juice adds a shade of pink to the batter, so it's definitely a good cupcake to choose if you like the color pink. Ready to get started?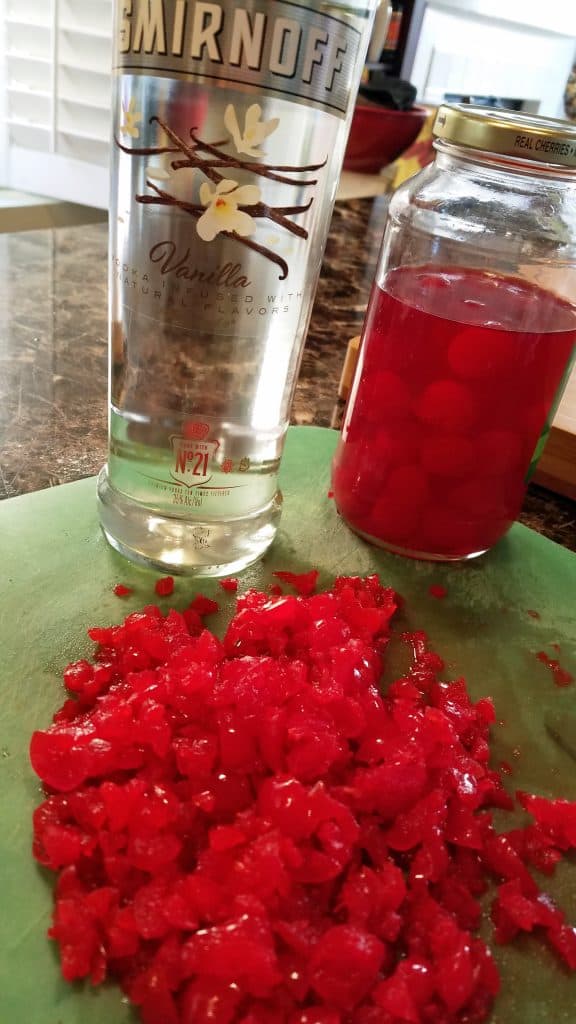 Cherry Vanilla Cupcake Recipe
Batter
3 egg whites, room temperature
2 cups white flour, all-purpose or cake (I used Bob's Red Mill)
1 tsp baking powder
1/2 tsp baking soda
1/2 tsp salt
1/2 cup unsalted butter (1 stick)
1 3/4 cup granulated sugar
1 1/3 cup buttermilk, minus 5 tbsp
5 tbsp of maraschino cherry juice
Heat oven to 350.
Mix the dry ingredients in a small bowl. Set aside.
Whip the egg whites in the stand mixer for several minutes until frothy. (They do not need to get too firm.) Slowly add in the sugar until fully blended. Add the cherry juice to the buttermilk, then alternate the dry ingredients with the liquid until the batter is just combined. Do not over mix.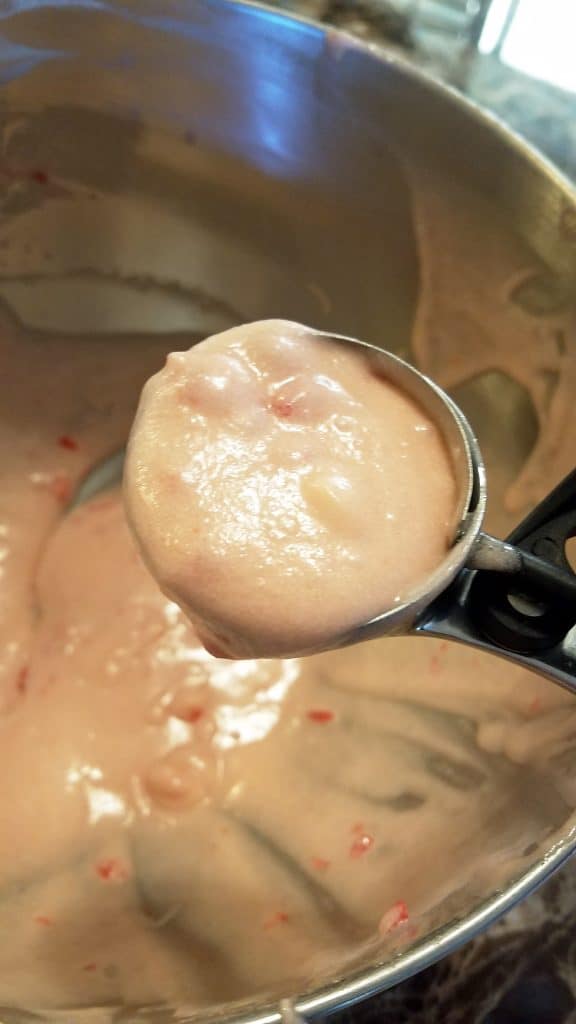 Fill cupcake liners 1/2-1/3 and bake for 15-16 minutes. Batter may not done, as it's a very moist batter. Bake until center is solid. Cool vanilla cupcakes entirely on rack before coring.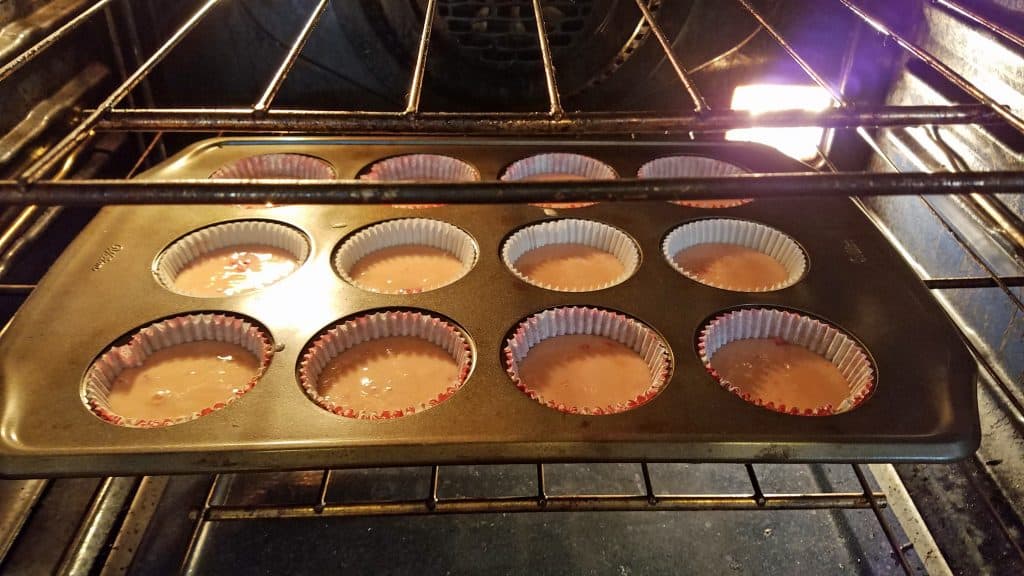 Tip about buttermilk: I never keep this on hand and always forget to buy it for a recipe, so I try the old school substitution, with a twist. I pour 1/4 cup of vinegar into my measuring cup, then fill it up the remainder of the way with whatever milk I have on hand. Since we don't keep regular dairy milk on hand, I used almond milk. It still has about the same liquid properties and the vinegar gives it just the sour kick that buttermilk would add. (I also do this when making fried chicken or any breaded components that require buttermilk.)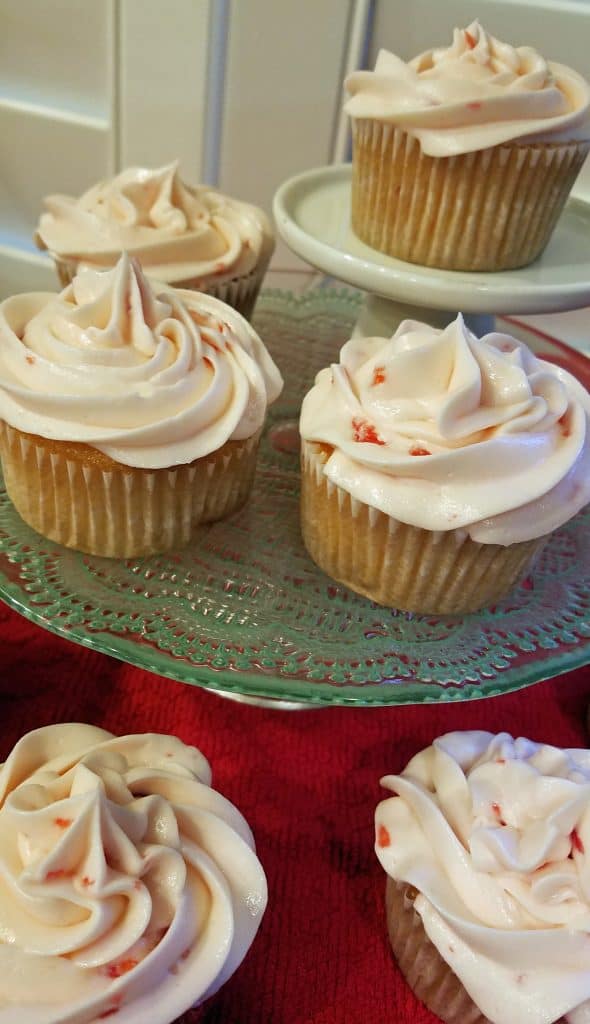 While cupcakes are cooling, make the filling…it will look kind of like this!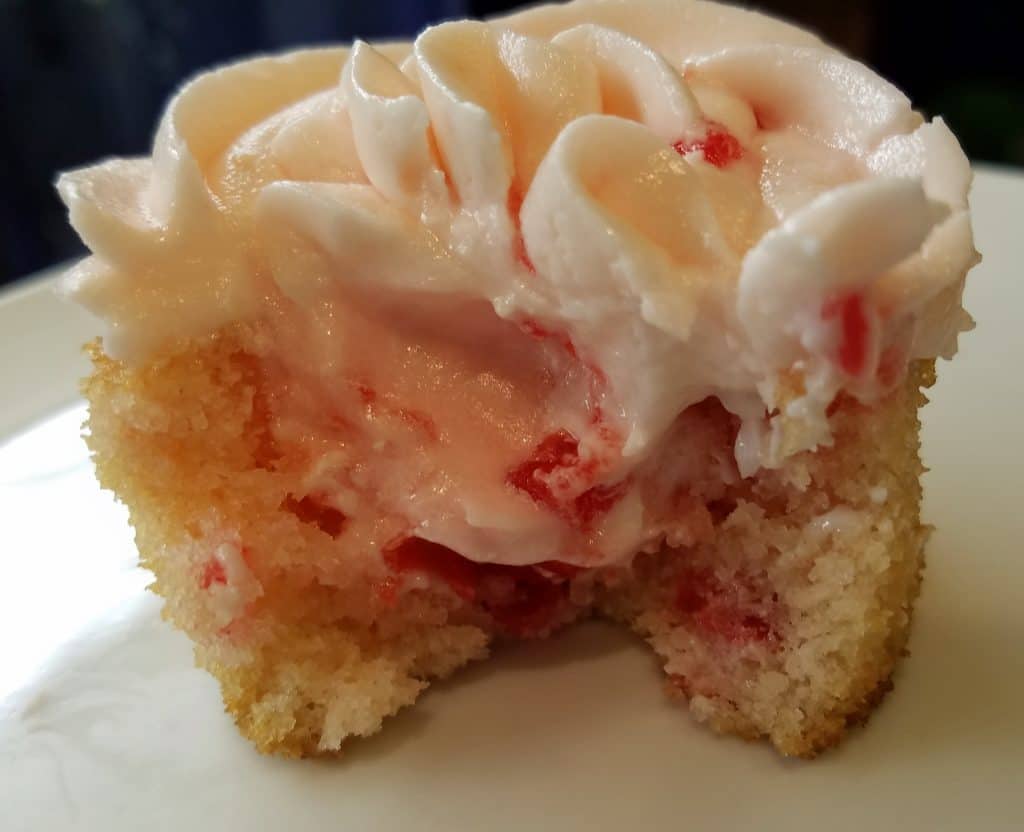 Cupcake Filling
2 cups powdered sugar
1/4 cup of unsalted butter (1/2 stick)
3 tbsp vodka
2 tbsp maraschino cherry juice
Whip the butter in the mixer for 30-6o seconds until fluffy. Add in 2 tbsp of vodka and the cherry juice. Mix until blended, adding in additional tbsp of vodka last.
When you're done making the filling, core the cupcakes. I use a wider hole corer so I can get more filling inside, but this is personal preference. Fill each hole completely with the filling.
Prepare buttercream.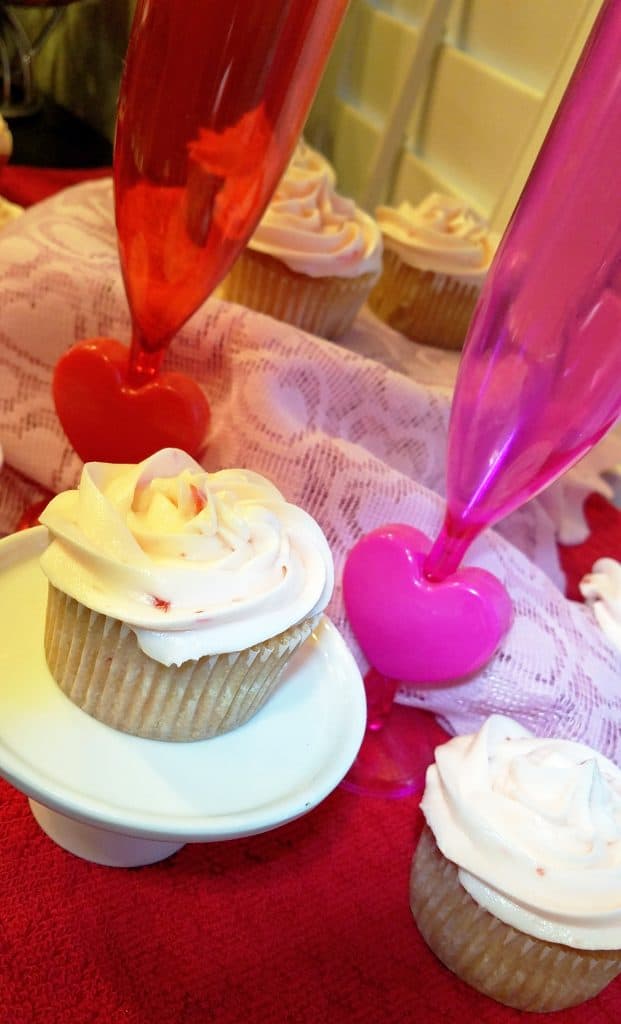 Buttercream
6 cups powdered sugar
3 sticks of unsalted butter
5 – 6 tbsp vanilla vodka
1/4-1/3 cup chopped maraschino cherries, drained on paper towel.
Whip the butter for 2-3 minutes, until light and fluffy. Slowly pour in powdered sugar, then add 3-4 tbsp of the vanilla vodka. As long as the flavor is not too vodka-y for you, add another 1-2 tbsp of the vodka until you have the consistency you desire. (Humid areas may not want to add that last tbsp.) Last, add in the drained and semi-dry chopped cherries, mixing gently to blend.
Cover cupcakes and filling with the buttercream, using whatever tip inspires you. Make this cherry vanilla cupcake recipe for your special someone, and you're ready for Valentine's Day!