When you can't get to Disneyland because of the quarantine closures, you bring the Disney to you by way of silly recipe names! I took some amazing Ojai Pixie Tangerines from Melissa's Produce and used them in an easy bread recipe that I named Pixie Dust Tangerine Quick Bread. Tangy, moist and delicious, it made a great snack and dessert. Who doesn't need a little pixie dust right now?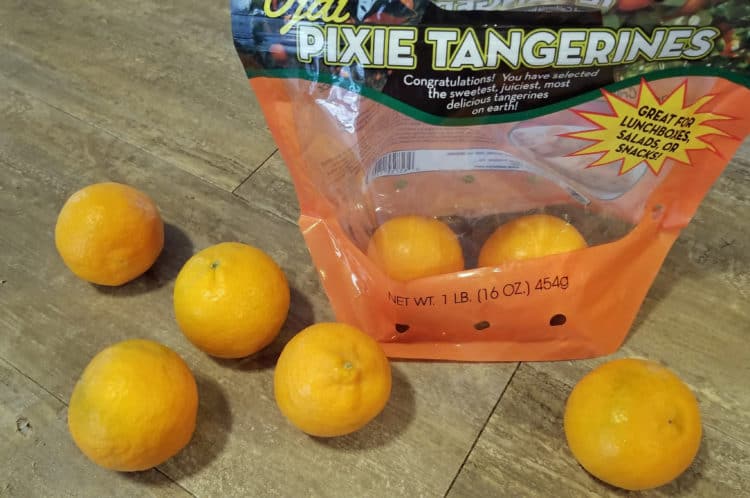 This tangerine quick bread takes about 15 minutes to prepare and about an hour in the oven. It makes one loaf pan full and your house will smell delicious while it bakes! I added fresh cranberries for an extra pop of color and flavor, but if you're not a fan of them, you can leave them out. (You could also replace them with nuts.)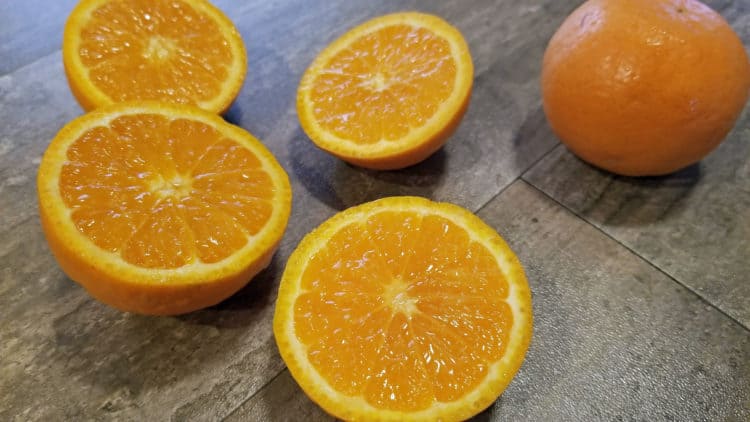 These Ojai Pixie Tangerines are seedless and come from trees grown in Ojai, California. They are a small- to medium-sized citrus, easy to peel and they are a fun snack that you can throw in your bag or eat in front of a Netflix show binge. (We've all been doing some of that, right?)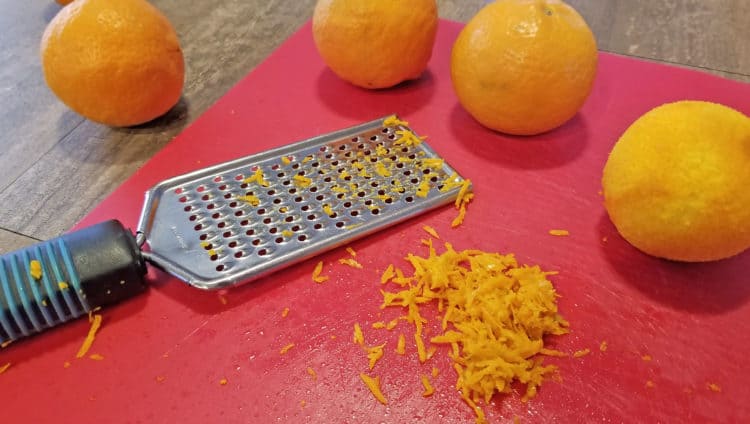 Melissa's Produce provided me with two bags of these delicious tangerines to use in a recipe. I used six tangerines in this one loaf, but you may get more or less juice from them. You could easily juice the tangerines by hand, but I have a high-powered juicer that sits permanently on my counter to encourage spontaneous juicing, so I put them in the juicer. (I have an orange tree in my backyard, so I frequently make fresh juice for breakfast or a quick energy boost. The vitamin C is also a healthy addition to a daily nutritional plan, especially while we're inside more and possibly eating less healthy than normal during this lockdown and stay at home phase.)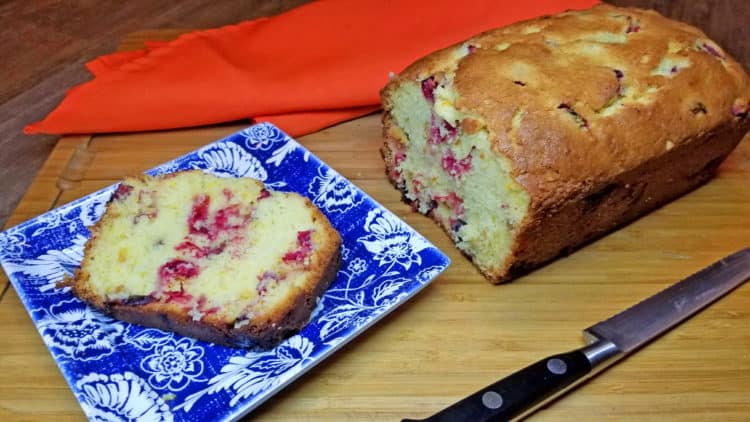 Pixie Dust Tangerine Quick Bread
Ingredients
2

cups

flour

2

tsp

baking powder

1/2

tsp

salt

1

cup

sugar (white)

1/2

cup

butter, slightly softened

2

eggs

2

tbsp

grated Ojai Pixie Tangerine zest

1/2

cup

fresh tangerine juice

3/4

cup

cranberries, chopped (optional)
Instructions
Preheat oven to 350 degrees.

Mix together flour, salt and baking powder in small mixing bowl.

Whip butter and add sugar in mixing bowl. (I used a stand mixer.)

Add flour, zest and juice. Mix till combined.

Remove bowl from mixer stand and hand mix in cranberries.

Pour batter in oiled/greased loaf pan. Bake for 50-60 minutes, testing to be sure center is done. (Mine took a full 60 minutes.)
I hope you enjoy this tangerine quick bread recipe! Our loaf was gone pretty quickly and I plan on making it again soon. If you don't have these tangerines, you're missing out BUT you can make the bread with other citrus. I may try it with lemons next!