There are many types of self-care, and visiting a salt cave for salt therapy isn't one you necessarily think of firsthand — but if you need a new way to relax, rejuvenate and boost your health, a visit to the Salt Oasis in Rancho Cucamonga is just the thing you're looking for.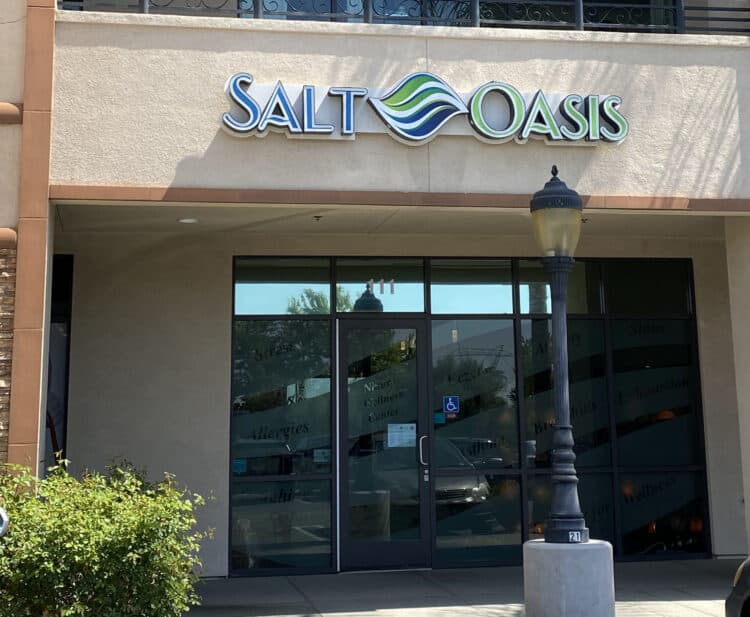 I had never visited a salt cave before, but I'd heard about salt therapy and knew it was something I wanted to try. Thanks to Salt Oasis, my daughter and I were both treated to an hour-long salt cave session and a 20-minute breathing session…and we're hooked and can't wait to go back.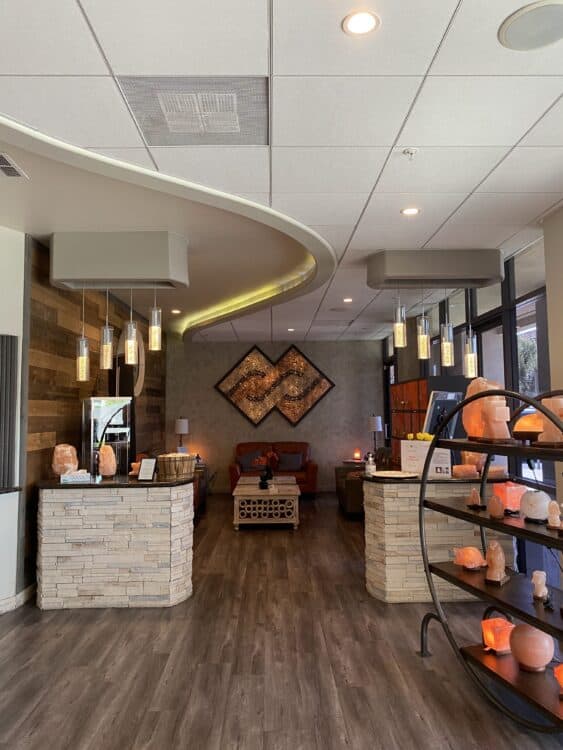 What exactly is a salt cave and salt therapy?
In short, our bodies are exposed to positive ions all day long, every single day. Those positive ions can contribute to depression, fatigue, muscle and joint pain and more. Salt is made of negative ions, which counteracts all the positive ions when we're exposed to it.
Salt exposure comes from breathing in the particles, stepping on them, laying on them and touching them. A typical salt cave has salt on the walls and salt on the floors. You might also see fountains surrounded by salt or bowls, fountains or lamps made of salt. This all increases the level of salt particles in the space.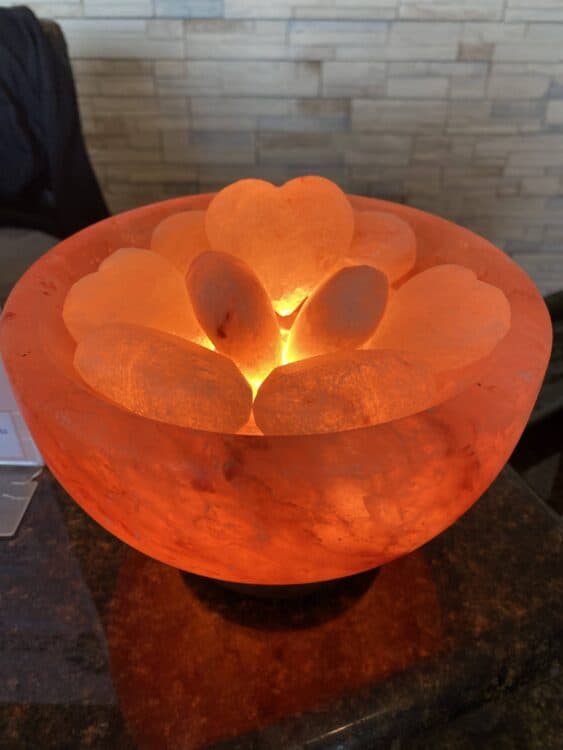 Salt particles balance the pH level in your body, absorbing various toxins that have been accumulated in your lungs, and they help ease fatigue and make you more awake and alert…yet you'll feel relaxed. It's so very simple yet so very complex.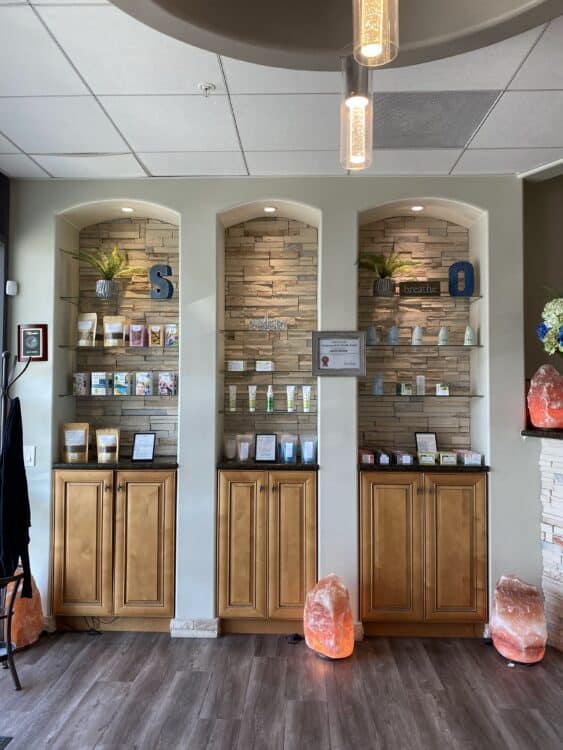 Salt therapy is so easy to do. Relax. Breathe in. Do yoga. Read. Lay in the salt, do snow angels, ground your feet. Salt Oasis provides multiple rooms in which to do this, and you can even take children or go as a group. They also host events in the rooms, such as bingo and yoga classes. Have fun while benefiting from the salt therapy at the same time.
A breathing session is just as easy, and I honestly feel like it was one of the most relaxing 20 minutes of my entire life. The sessions are luxurious yet basic: you sit in a recliner in a quiet room with salt on the walls and let the chair and oxygen do the work. For those 20 minutes, you listen to peaceful sounds coming from a cushy headset. The oxygen flows closely to your nose, and the chair has a gentle swaying motion, adding to the zero-gravity position so you feel fully supported yet nothing weighs on you.
We absolutely loved it. I'm not one that easily meditates; I try but I have a difficult time tuning out the extraneous noise. While in the breathing chair though, I was much more able to focus on nothing but my breath. The floating sensation was remarkable, and it felt like a lot longer than 20 minutes, yet it went by quickly.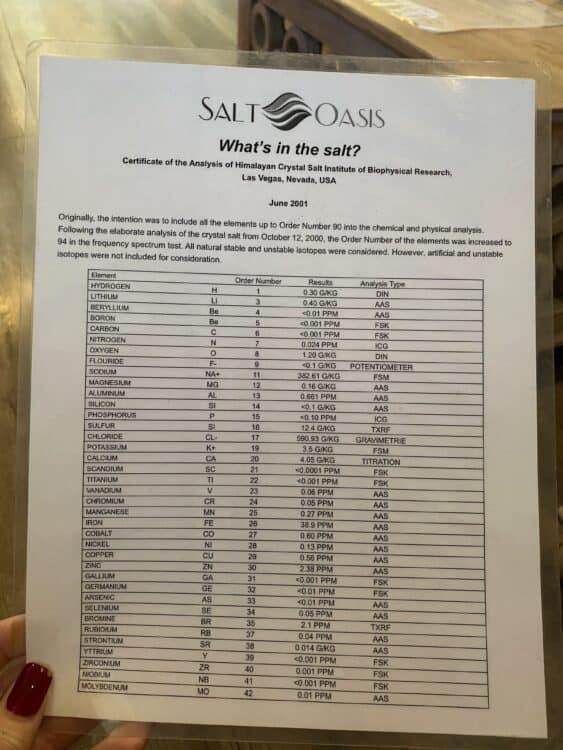 Salt Oasis has a number of pricing packages, from one-off sessions of either type to tickets to one of their events (like yoga in the cave) to one of their membership packages. Salt and breathing therapy can be things you do as needed, but the benefits are compounded if you initially do it more frequently. After you start feeling more benefits, you can cut back or go to a maintenance level of frequency. Reservations are required, so there's no wait time, but they do their best to fit you in if you don't have a lot of advance notice.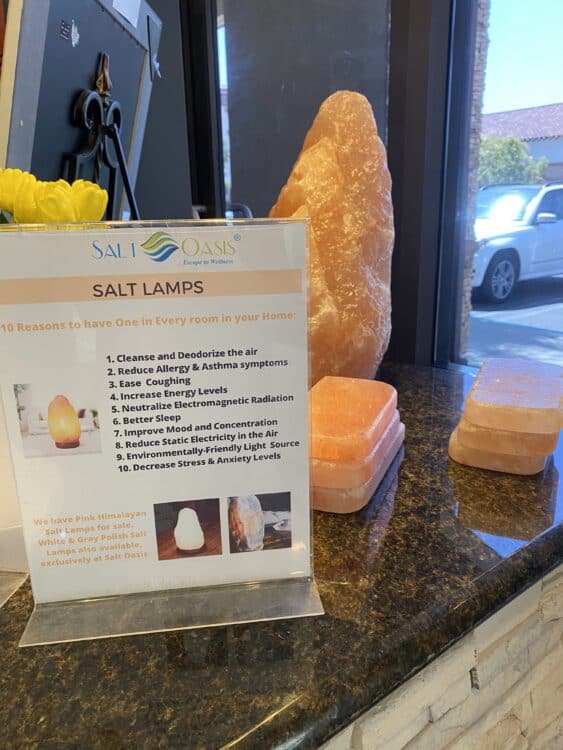 When you finish your session/s, you're advised to drink some water, which is provided in the waiting room for both before and after. Stay hydrated after to wash out the toxins. You can also purchase salt accessories to use at home, or other self-care items such as this foot soak.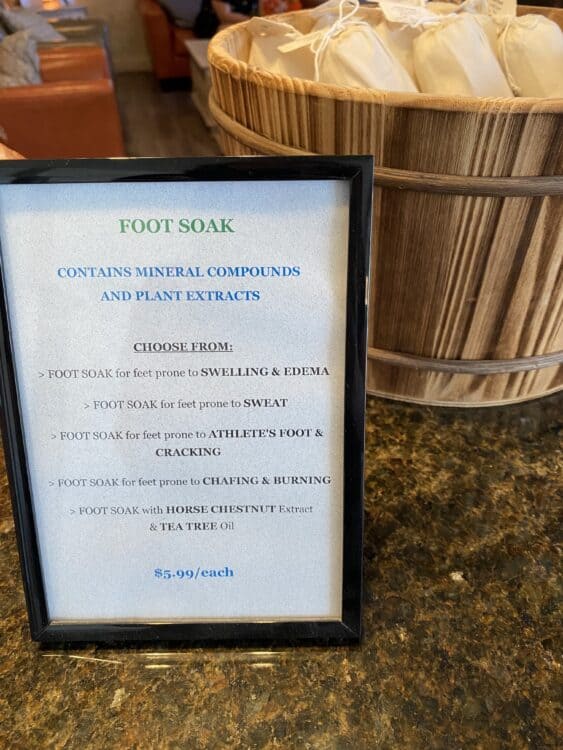 Right next door to the oasis is Studio Figura. It's newer than the Salt Oasis but owned by the same family. Studio Figura is a new way to stay in shape and maintain wellness, with high-end exercise equipment that burns a lot of calories in a more compact time. The machines do ensure you get a good workout but in a way that's fun and not painful, and because they also require reservations, you aren't lined up waiting for your turn at any of the equipment.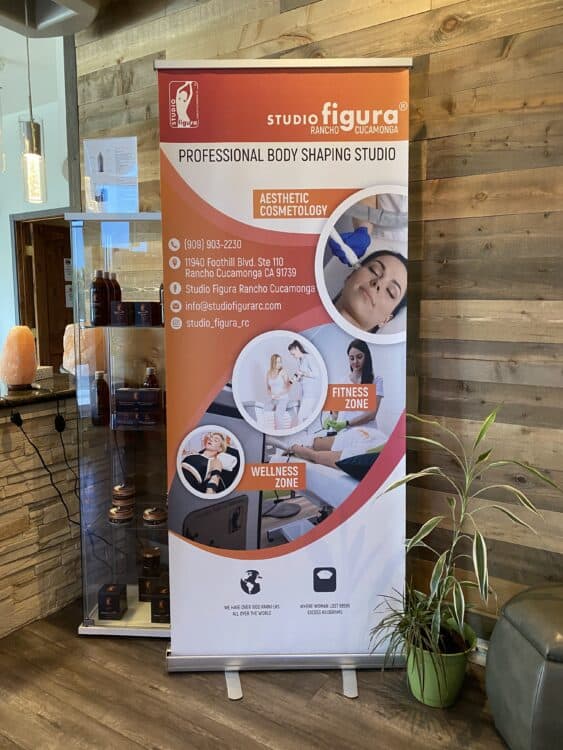 You can also enjoy many other wellness options, such as lymph drainage, infrared sauna, roll shaper, cavi (cavitation) shaping, hand treatments, lipo shaping, jade energy and more. Items can be done individually or with monthly packages. Studio Figura offers up a pampering vibe but one that helps you get your self-care done without wasting time, effort, and money. Start with a personal consultation and go from there! I didn't try any of the equipment, so I can't give personal recommendations but check these out. Each of these fancy machines does more than double-duty as you work out, adding temperature changes to challenge and improve your metabolism and to maximize your body's efforts.