As the temps heat up, I want to spend less and less time in the kitchen. Give me a chef's salad or a pile of greens topped with deliciousness any day over heating up the kitchen with the oven, right? Thanks to Melissa's Produce, that just got a lot easier. Check out this box of goodies that I can use in so many different ways!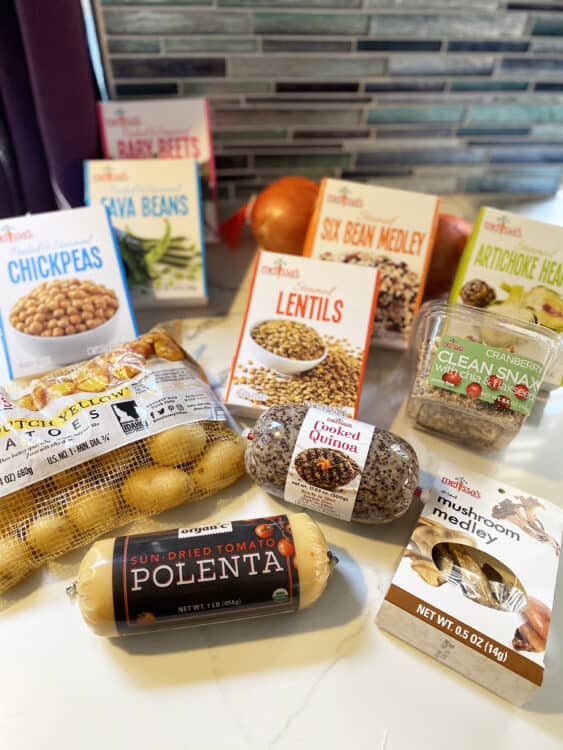 Making a salad worthy of being a full-fledged meal is easy. You can plan ahead and purchase the items you're considering, or you can throw it together using whatever's left in the fridge. Salads are a great way to make sure nothing goes to waste, and it's hard to get bored because they're all so different.
Choose your base green — romaine, iceberg, kale, arugula, fresh spinach are typical choices. (Bear in mind that iceberg is the least nutritionally beneficial of the bunch.)
If you want it to be a little more meatier, add some quinoa, brown rice, or polenta. Polenta can be served a few different ways, but for a salad, I go with slicing the long tube of Melissa's Produce Organic Polenta into discs and pan frying in a healthy oil (I go with an olive oil — Garcia de la Cruz's EVOO is my favorite) until slightly crispy. You can also chop it and pan fry, it's kind of like a hard boiled egg consistency.
Or, add real meat. I like to go all veggie when I make salads, but if you've got a carnivore in the house, looks for leftover chicken breasts, rotisserie chicken, even deli meats or basically anything.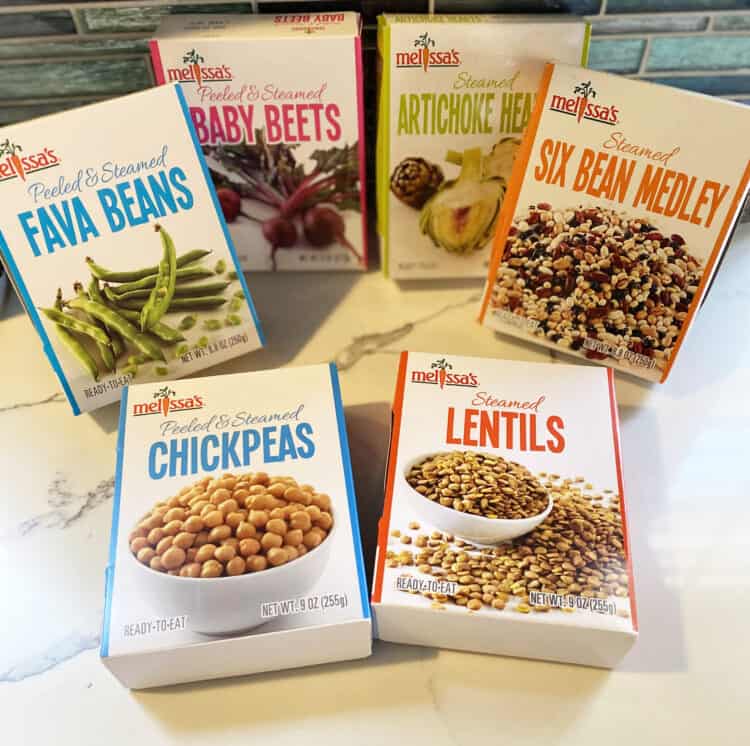 Then comes the beans. These packaged beans from Melissa's Produce can be heated in the package, or eaten cold. Add one, add them all, depending on how many servings you need. Tip: Chickpeas can be seasoned before you put them on. Pour just the chickpeas into a sealable bag, dump in chili powder, tajin or whatever other seasonings you might like — even just salt, pepper and garlic — and shake and serve.
I'm a beet fan, and those beets can be steamed in the package to be a vegetable side for a meal, but I prefer that kind on my salad. Add a little goat cheese and vinaigrette on top of kale or arugula and I am good to go.
Speaking of cheese, burrata is another fantastic option. Lay out a plate of arugula, top with sliced fresh peaches and a round of burrata per plate. A light vinaigrette can add a pop of flavor, but I also like dried cranberries or pepita seeds. This plate could be an entire meal on a hot day or if you're looking for a lighter portion, or it makes a great side to a perfectly-cooked pork chop or turkey breast.
My son teases me that I put veggies on veggies, but I've always served vegetables with our meals, so it's nothing new that sometimes we more than one with a meal. When I'm making a salad, or even a veggie side, things are more filling and frequently more tasty when we combine flavors and textures. Artichokes are a great way to add a bit of acid and an entirely different feel to a salad. (And having RA, I try to eat more anti-inflammatory foods, so this is an easy addition.)
Spiff up salads however the mood strikes! Clean out the produce drawer or pick just a few focused items. I get all of these ingredients from Melissa's Produce, which I can order online or pick up at Smart and Final or other local stores. It allows me to get fresh produce that lasts longer, since there are weeks I hate to go to the grocery store…and there's less waste because I don't have to cut into something I won't eat all of at once.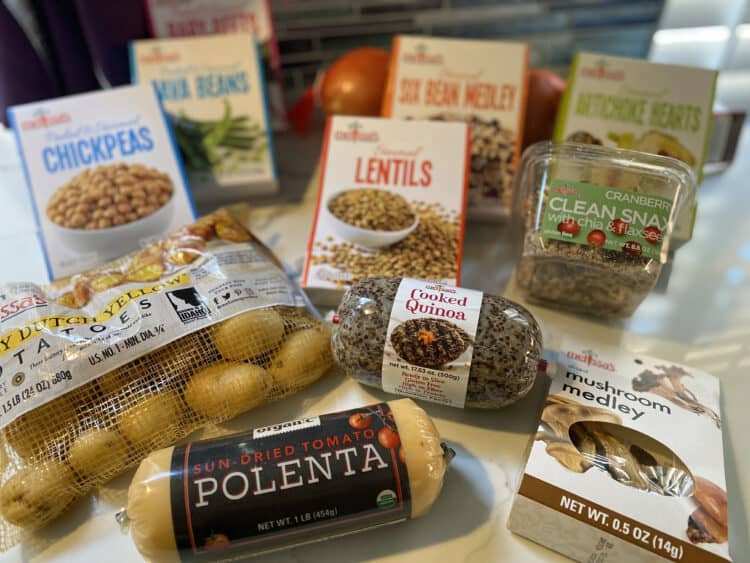 Thanks again to Melissa's Produce for making it easy to serve the family meals that come together quickly and fill nutritional needs while being appetizing and visually appealing. We truly do eat with our eyes as well as our mouth.