Did you get hooked on Netflix's Stranger Things? If not, head on over to your TV, watch both seasons and report back.
If you did, keep reading now…because for the first time ever, you'll be able to visit the Upside Down at this year's Universal Studios Halloween Horror Nights in Hollywood, Orlando and Singapore! Yes, keep an eye out because the infamous Demogorgon from the parallel universe is going to be present, stalking unsuspecting guests as they explore familiar scenes from Hawkins, Indiana. You'll feel like you've left the park and entered a whole dimension.
For a sneak peek, check out this teaser trailer below.
Here's a brief intro into what you can expect, directly from the press release:
From the menacing Hawkins National Laboratory, under the U.S. Department of Energy, to the Byers home adorned with an erratic display of flashing Christmas lights and the eerie Upside Down woods oozing a shower of floating orb-like spores, the chilling new mazes will offer surprising twists and unexpected turns around every corner.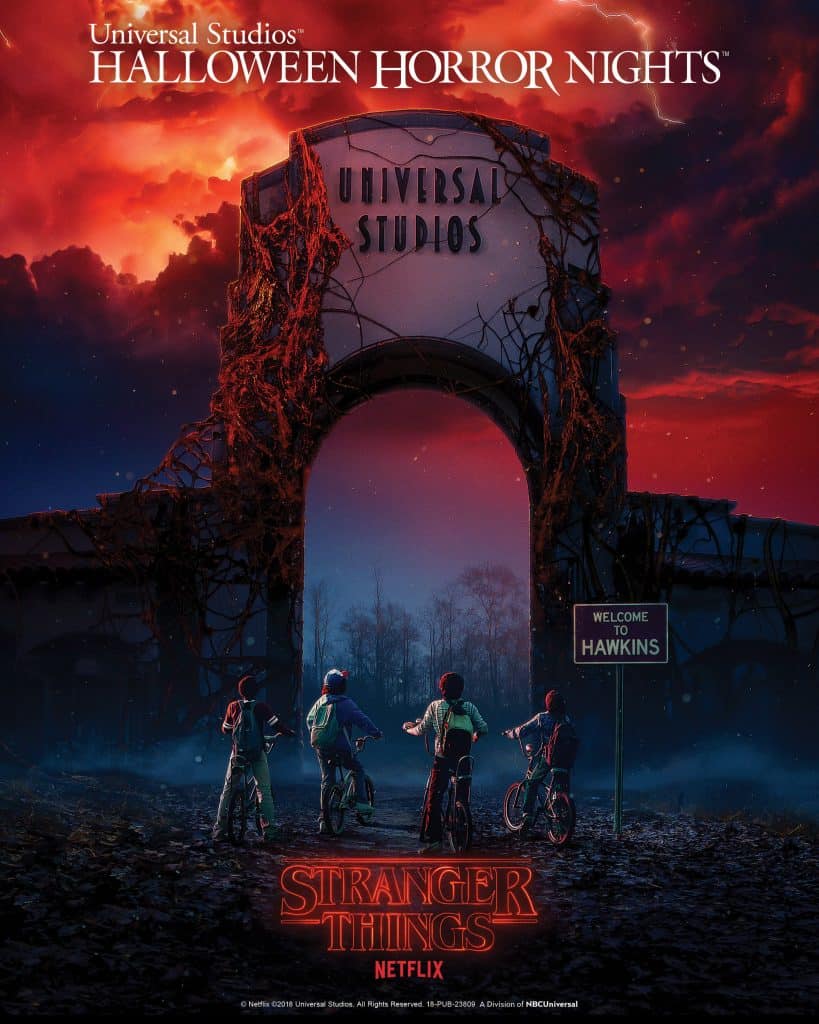 Universal Studios, in partnership with Netflix, is bringing the Upside Down to you. Tickets go on sale soon, and this year's Horror Nights starts on September 14, which will be here sooner than you think! (It begins on September 28 in Singapore.) For more information, visit the Halloween Horror Nights website, and follow along on social media at #UniversalHHN. Special ticket and vacation packages are already available for Universal Orlando's Halloween Horror Nights.
Universal Studios Halloween Horror Nights have been a thing for over 25 years now, allowing guests to become part of the movie or the victim in their own horror show. From lights to authentic smells to the chill that goes down your spine, it's a Halloween event that has to be experienced to fully appreciate. Get your tickets as soon as you can as popular nights can sell out fast. Gather your friends for a scary night out that you'll laugh about…later.
See you on the flip side!