Last Wednesday was a big day here at Dangerous Cupcake Lifestyle. It started at 5am, when I got up so I could hit the road to head out towards Los Angeles to attend a major press junket. (More on that in another post.) The force was with me on the freeway as I headed back home to get glam for the next event of the day, the Spies in Disguise red carpet premiere at the El Capitan in Hollywood. Thanks to Disney (and Fox) for the invitation to attend the big event!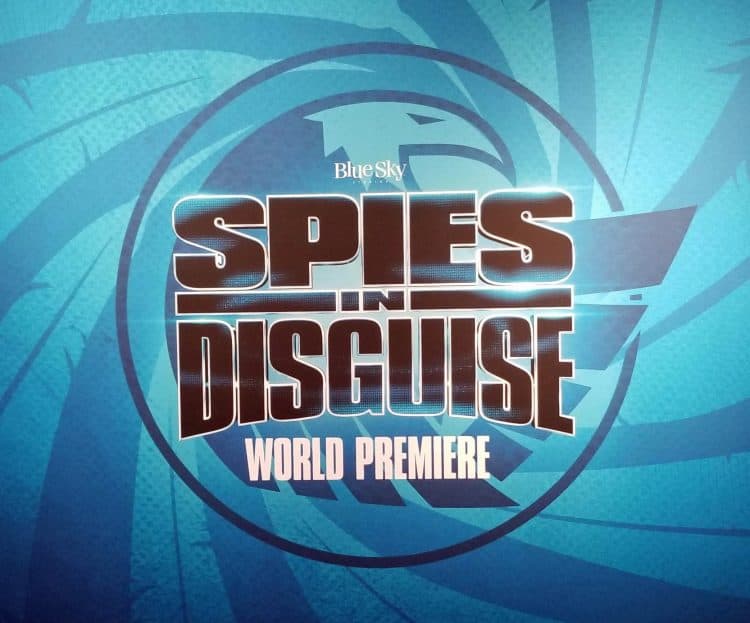 Spies in Disguise, a new animated movie by Fox/Disney, stars Will Smith ("Lance") and Tom Holland ("Walter") and hits theaters on December 25, making it the perfect family movie if you're looking for something to do over winter break. I'll be doing an actual movie review in a couple of weeks, including my table talks with Masi Oka (who plays Kimura) and the directors, Nick Bruno and Troy Quane.
The Spies in Disguise red carpet premiere was a star-studded evening that began on the carpet in front of the El Capitan, under a huge white tent because Mother Nature didn't let up on the rain all day. There are a lot of jokes about rain in California, but we don't let it get in our way of a good time.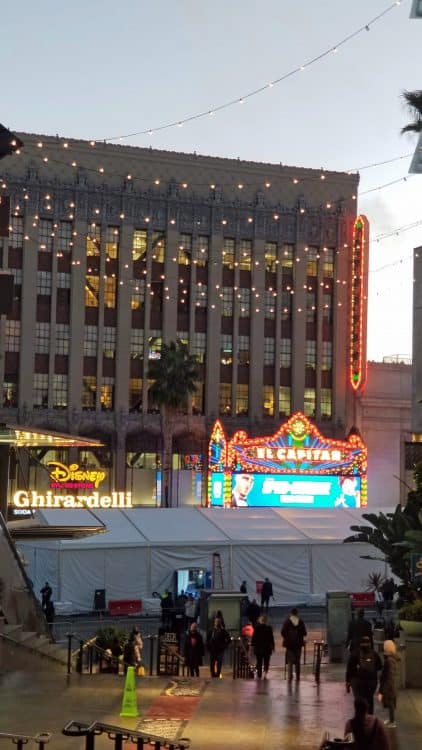 After the movie, we all headed over to the historic Roosevelt Hotel for an after-party, surrounded by delicious food, specialty cocktails and fun themed photo opps.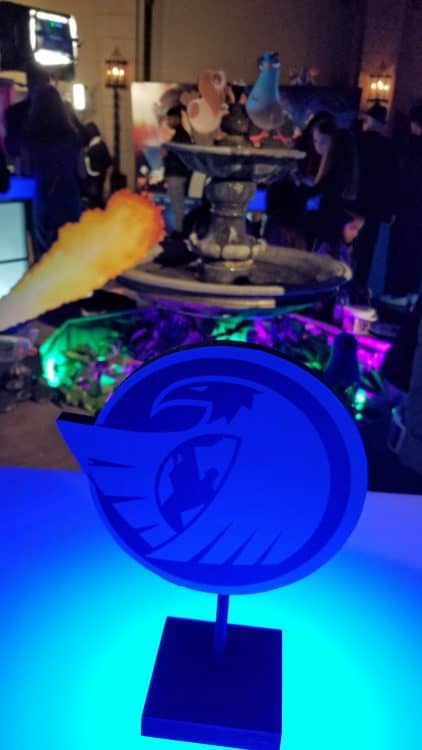 I always enjoy getting dressed for these formal affairs, but the rain threw a bit of a wrench into the works. I have a closet full of fancy shoes and winter boots, but waterproof boots don't necessarily go with red carpet fashion, so I was lucky I had recently bought a pair of Vera Wang heeled tall boots that would keep my feet/legs warm. I paired them with a basic black dress with open shoulders and long sleeves, under a leather jacket that I barely took off all evening.
California weather can be unpredictable this time of year, so we have to plan ahead but no one wants to carry an umbrella around all night long. We decided to risk it and we got lucky, as the weather cooperated during our small time outdoors.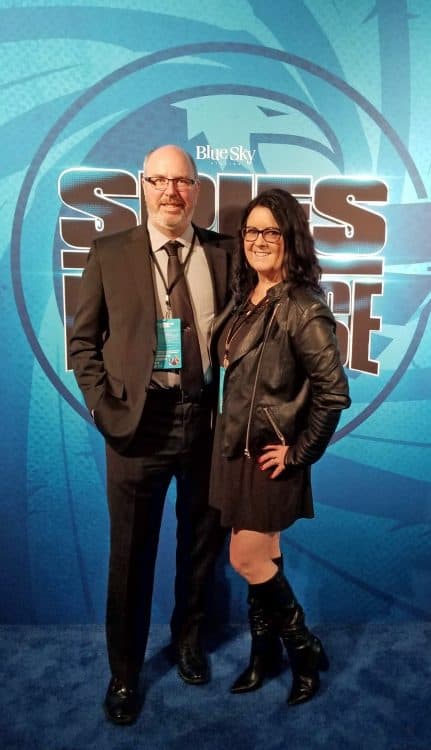 At the party at the Roosevelt Hotel, we enjoyed a glass of wine, good food and celeb spotting. Throughout my years in the entertainment industry and blogging, I've met a lot of celebrities. Will Smith is one of the kindest and most genuine people I've ever met. Many people were taking photos with him and he didn't bat an eye. Eye contact, a hug and a legit thanks — I love him even more than before.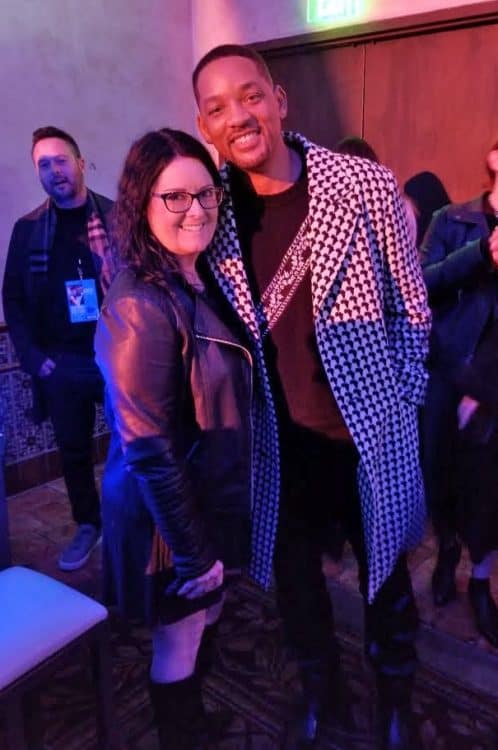 I ran into Caroline Rhea a couple of times, and we talked about warm and comfy jackets and sweaters. (Her jacket was really pretty.) I also ran into Masi Oka and he kindly took a photo with me, thanking me for my support. (I will forever see him as Hiro, pushing up his glasses on his nose, in Heroes.)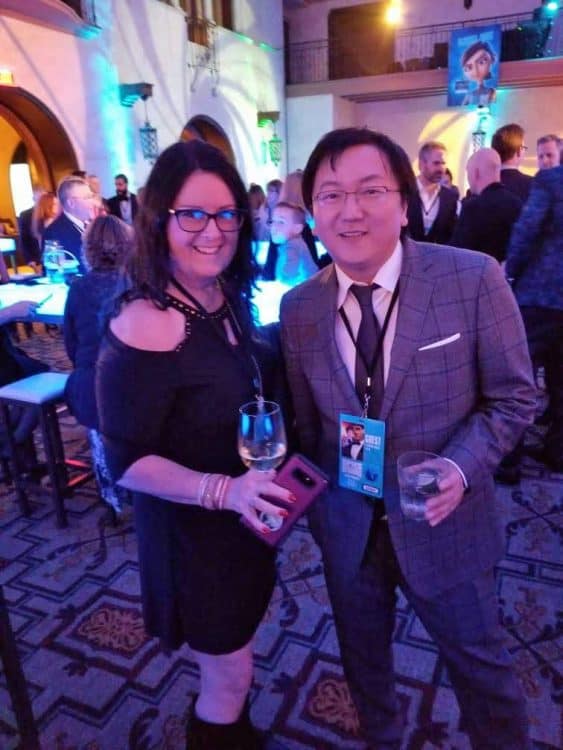 I got the chance to introduce my husband to Alan Bersten from ABC's Dancing with the Stars; I initially met him about a year ago at the Disney Nutracker press junket and trip and I've bumped into him since them a few times now. Now if I could just honestly say I remember all the dance steps he taught me!
Red carpet premieres are all unique in theme yet similar in process. We enter the carpet area, follow the walkway until the end (where we enter the theater) and along the way, take some photos and hopefully spot the cast. The air is full of energy, there's a lot of chatter and everyone's smiling.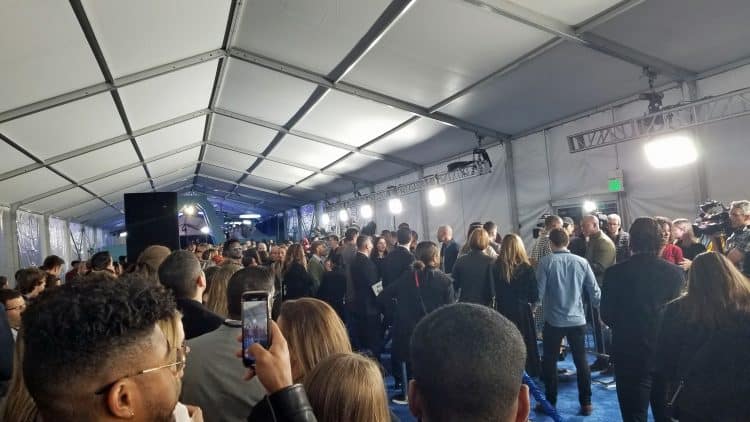 The Spies in Disguise red carpet premiere was no different, although the carpet was blue. We watched the cast take photos, (like the one of the directors below), grabbed a couple of ourselves, and went into the theater to watch the movie. Instead of the El Capitan pianist, the music was provided by a DJ.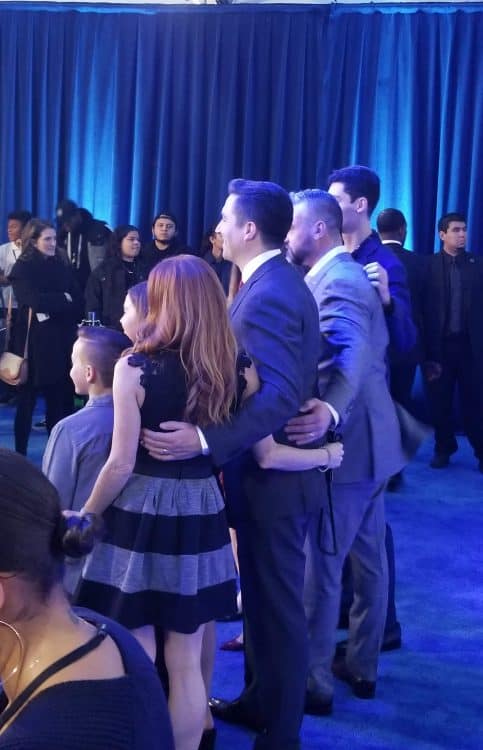 Thank you to Disney and 20th Century Fox for the invite to the premiere. We really enjoyed the movie and the evening!