It's warming up and restrictions are loosening, but we're still being careful and limiting our gatherings. The weather is up and down here in Southern California, so we're spending days on the patio and nights in front of the big screen or around the table playing games. As families have grown closer, we appreciate forced nights at home in a way we never did before. Now, thanks to our Nintendo Switch, we are enjoying spring video game fun with two of our favorite Super Mario games.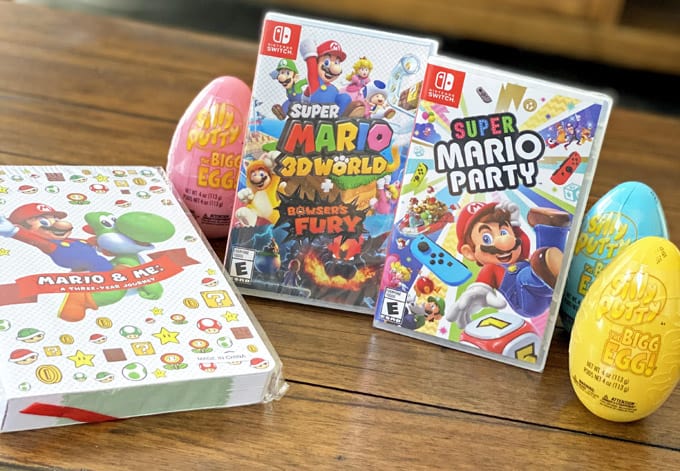 Super Mario Party was released back in 2018 but is one of those games that never gets old. I really need to improve my skills, but that's part of the fun, laughing together when we abysmally lose and someone else excels. I will probably never be good at it, but the sound of the family playing together is priceless.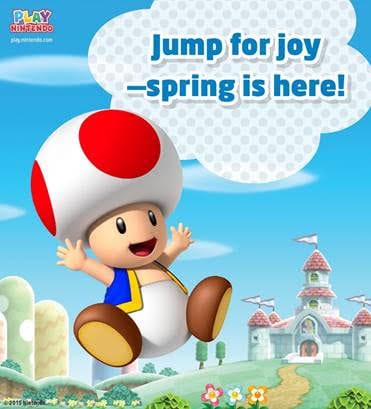 Nintendo sent me a really fun surprise box Super Mario Party and the new Super Mario 3D World + Bowser's Fury games recently and the timing was perfect! Our new game room is 95% done and we're hoping to debut an official game night party around the July 4 holiday. (We'd hoped sooner, but we currently have a bath tub and two vanities in between the couch and the TV, as that's the only storage space available as we wind down on this whole-house renovation.) This gives me time though to improve, so I can stand a chance of beating someone!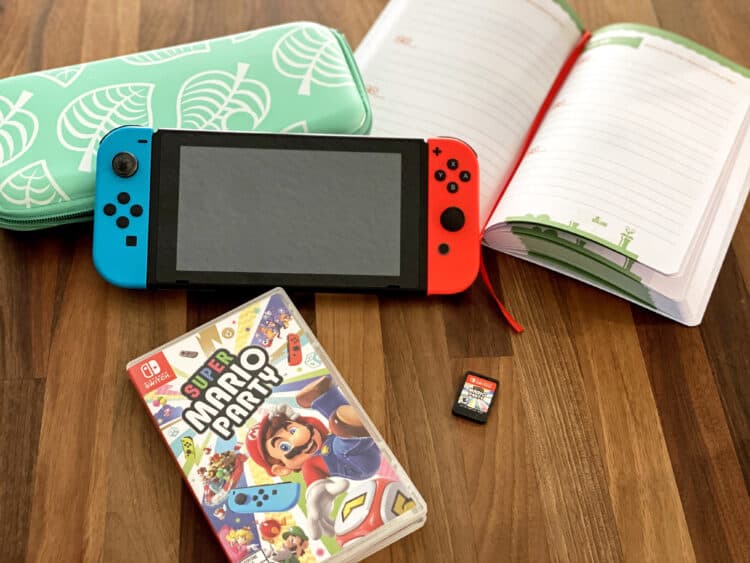 Super Mario Party is the typical Mario antics but ramped up with new options, such as online play, different ways to use the Joy-con controllers, and 80 mini games. Being able to play with people during the pandemic was a game changer for many people. I also feel like there's the bonus of the person I'm playing not being able to see the faces I make as I play. (I could NOT be an online streamer.)
Super Mario 3D World + Bowser's Fury also allows for solo play or group play. 3D World allows you to choose your character from the typical list, with the task of saving the Sprixie Kingdom. Bonus: each character has a fun nuance/skill you don't normally see! In Bowser's Fury, Mario lands in Lake Lapcat where he is greeted by a rampaging Bowser. If you've ever experienced Bowser, you can attest to his intimidating style, but now you get to do it in a cat-themed environment!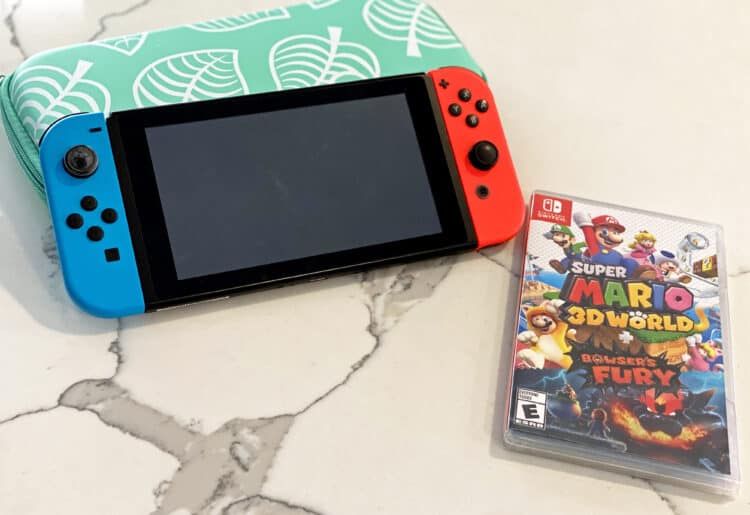 In the box, we also got several chunky chalk crayons for outdoor play and a cool notebook journal. I go through notebooks by the pile; despite relying heavily on my Google calendar and my Project Management software, a physical list is always my first go-to…so fun gifts like this are always appreciated. And it's just a cute addition to my backpack or laptop case when I'm meeting with clients. (Not everything has to be serious!)
3D World and Super Mario each go for $59.99 and can be purchased online for download or as a physical card to insert into your Nintendo Switch, making spring video game fun even easier. (Be sure to be near a decent wifi source when you download for the smoothest experience!)
Once our room is 100% finished, I'll share our video game party photos and menu! We're known for doing themed parties; this Griswold Christmas party and this Daytona 500 party are our biggest, and people ask us yearly if we can hold them. We've missed the fun, the food, the silliness, as I know you have, too. Hopefully this year, right? Stay well, my friends!