For the first time ever the amazing Cavalia Odysseo show is running at Ventura County.  While driving through the 101 freeway is hard to miss the 125 foot tall White Big Top, covering 47,000 square feet of stables and show rooms.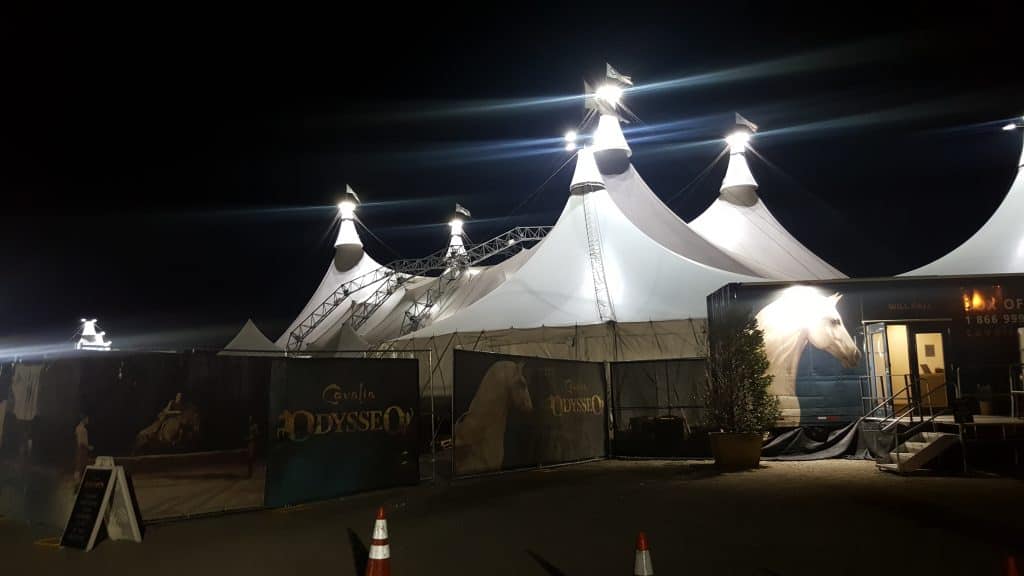 Odysseo show is home to 65 horses from 11 different breeds. All the horses are male–– stallions and geldings. Yes you read that right there are no mares on the show.  The average age of the horses is 9 and it usually takes between 2 to 6 years to fully train the horses. All throughout the show you can see the love between trainers and horses. Even when some of the horses decided to have a mind of their own and run on a different direction, the performers took their time with words to bring the horse back to the herd.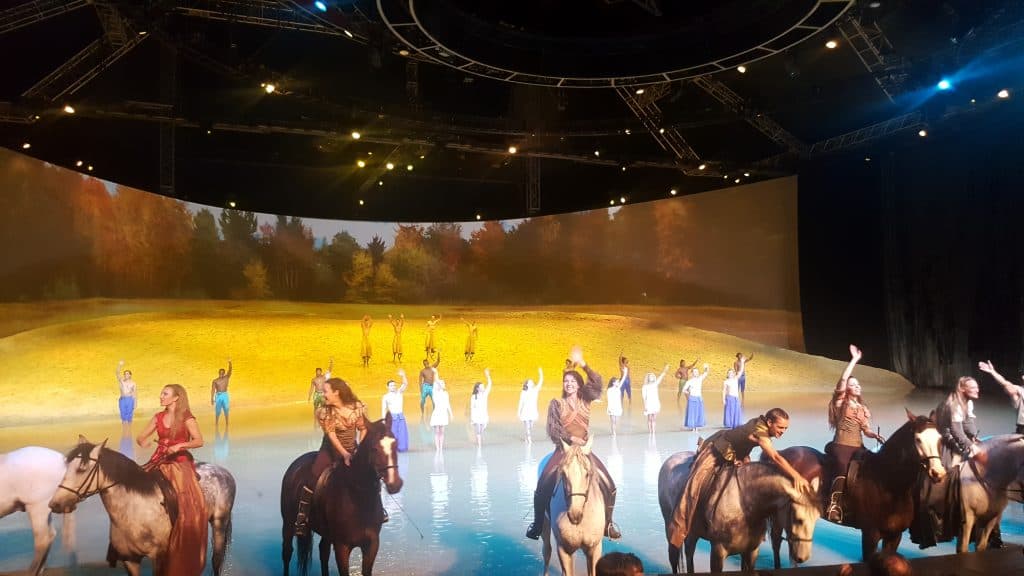 There are different levels of tickets available to enjoy the show. I totally recommend the Rendez-Vous ticket that includes the following
VIP Pass to the private Rendez-Vous VIP lounge and patio 90 minutes before the show. This includes and open bar with unlimited water, juices, sodas, wine, champagne and beer.

Upfront seats (

center stage seating)

Full meal buffet dining served before the show: an amazing variety of choices such as

tiger prawns, sirloin steak, kale Caesar salad and even crackers with hummus

Kids' corner with kid-friendly food choices (cheese pizza and hot dogs). There are also complimentary bags of popcorn for the show.

Dessert buffet, coffee and tea served during the intermission (

fruit plates, cookies, lemon bars and cheese among other treats)

Exclusive stable visit after the show

Large, full color Odysseo program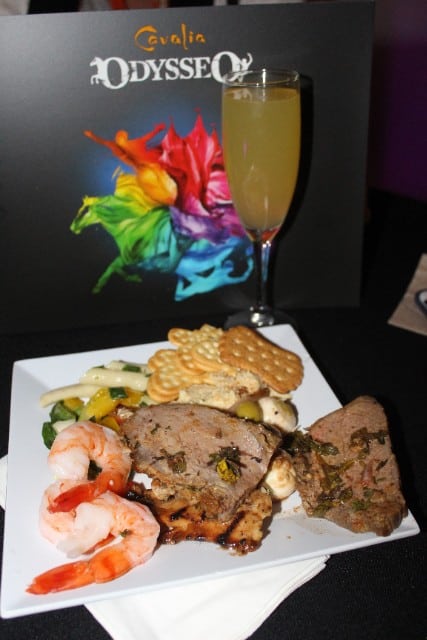 Although you might have gone to the show for the horses, you are going to be surprised by the non-horse performances. The talent and skills of the performers is extraordinary. The aerial acrobats will have you glued to your seats. One of my favorite scenes from the show is actually an African musical act. Performers dance and sing to a song: "O walu guere moufan," a phrase from the Susu language, the national language of Guinea that means "No more war on Earth."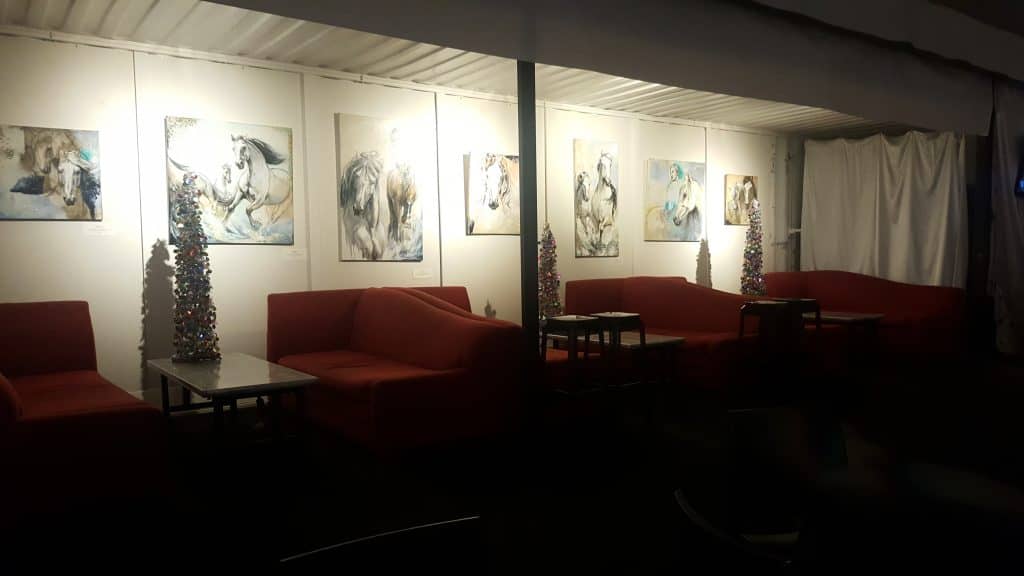 Cavalia's Odysseo is definitely worth its ticket price. I totally recommend getting the VIP tickets and make it a date night or a girl's night out.
Show time is 2 hours with a 30 minute intermission
Cavalia Odysseo
Now thru – Jan 21st 2018 (All ages)
The White Big Top
5230 Camino Ruiz, Camarillo, CA 93012
866-999-8111 | cavalia.com