A couple of weeks back, I got to attend something new: an online press junket, which not only included the Think Like a Dog cast interview, but some fun dog training tips from the on-set dog trainer, . It was a fun experience, but we also got to watch the movie prior and as a dog lover, I got a lot of laughs! (And I got motivated to work on dog training even more!)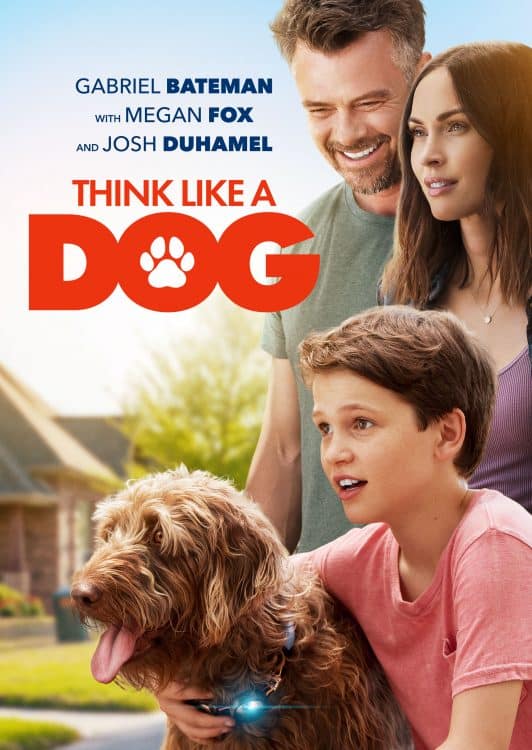 First, the cast and crew:
Gabriel Bateman (Annabelle, Benji, Playmobil: The Movie), Kunal Nayyar (TV's "The Big Bang Theory," Trolls, Ice Age: Continental Drift), Julia Jones (TV's "The Mandalorian," "Westworld," The Twilight Saga: Eclipse), Janet Montgomery (The Space Between Us, TV's "New Amsterdam"), Bryan Callen (TV's "The Goldbergs," "Schooled," The Hangover), Todd Stashwick as the voice of "Henry" (TV's "12 Monkeys," "Phineas and Ferb"), with Megan Fox (Transformers, Transformers: Revenge of the Fallen, Jennifer's Body), and Josh Duhamel (Transformers: The Last Knight), and is written and directed by Daytime Emmy® nominee Gil Junger (1997, Outstanding Directing for a Comedy Series, TV's "Ellen") and produced by Andrew Lazar (American Sniper, 10 Things I Hate About You), Cory Chen (upcoming The Doorman), and Linshu Zhang.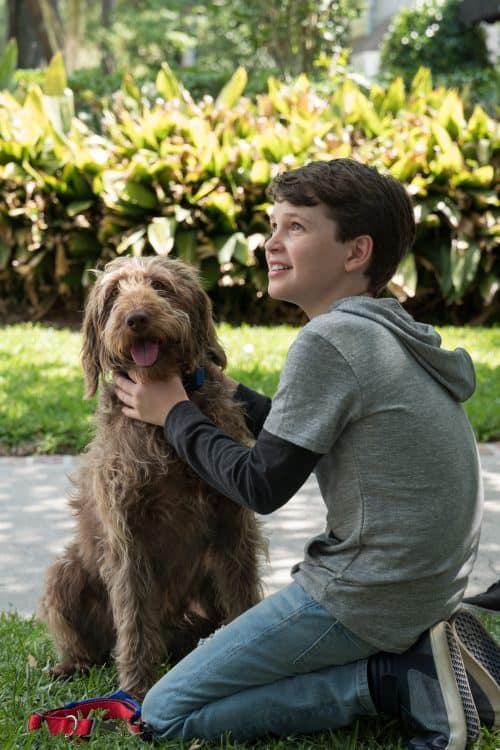 The movie is a very lighthearted take on the relationship between a dog and his boy. Due to a freaky science experiment, they may or may not get to hear what each other is thinking, resulting in an unusual team effort to help their mom and dad heal a drifting relationship, while foiling the plans of a bad guy looking to misuse the science experiment's results. Sounds fun, right? It is!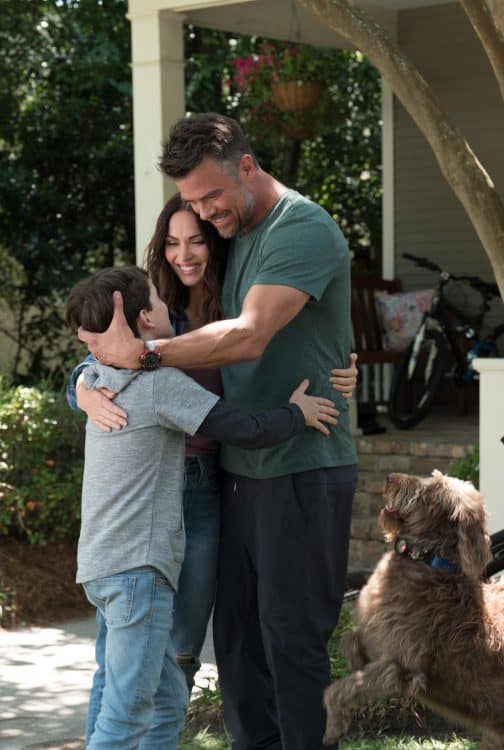 In attendance at the Think Like a Dog cast interview was actor Gabriel Bateman (who plays the boy, "Oliver"), Gil Junger (Director) and dog trainer, Sarah Clifford. Since it was done via Zoom, we broke off into a few different sessions to ensure everyone had time to ask questions. It was a lot of fun, and my own pup, Shuri, was in the room with me; only one time did she jump on my lap and get into the shot!
Since we're right in the midst of some heavy-duty training for our dog, Shuri (a rescued Golden Collie who likely lived on the streets for some time before we got her, so she's got some bad habits), I was excited to see that a lot of the things that Sarah shared are things we're doing with Shuri! Sarah lives on a ranch with other animals, and two of the dogs that played Henry (the dog) live with her; the third was adopted out to another happy home.
Sarah pointed out that no dog is ever made to do something they don't want to do. The dogs are provided high-value treats to do the basic behaviors necessary, such as down, sit, and more. They used a clicker to basically make the dog aware that a treat is coming, which is exactly what we're doing when we train Shuri! Animals are motivated by love and treats, so there is no yelling or negativity; they get treats when they do what is needed, so positive reinforcement is key.
Sarah brought JC with her to the interview, and JC was adorable. Sarah also challenged us to do a TikTok or social video using the hashtag #ThinkLikeADog showing what we think our dog is thinking. I haven't done this yet, I have to admit, but I still plan on it! (If I had to guess right now, my dog is thinking "Get out of that chair and play with me!")
When Gil and Gabriel jumped in, it was evident how well they get along. Gil clearly thinks very highly of Gabriel's talent, and their back-and-forth comments were funny. My question for them both was pretty basic. Actors so often ad-lib and do things that aren't on the script, yet are left in the movie. I was curious if anything the dogs did during filming made it into the film. Because there is so much advance planning, months before filming, the dogs are taught patterns so they are pretty on-task the entire time.
The only unplanned bit wasn't even something the dog did, but rather a response to Gil realizing exactly how capable and talented the dog was, so a scene was added where the dog, "Henry," pulled the carpet out from underneath someone. It was a humorous scene and fit really well into the story. The rapport between Gabriel and "Henry" was remarkable as well, so it didn't need any tweaking. In fact, Gabriel spent a lot of time with the dog in between takes, so their relationship grew during filming, beyond what was initially established at the start.
Think Like a Dog not only makes you wonder what your own dog is really thinking, but deepens the belief that dogs truly are our best friends. We may not really know what they're thinking, but we know they love us in every way they can. If you don't have a dog, consider rescuing one soon!
Think Like a Dog by Lions Gate is available on digital now and Blu-ray now!