This month, I took the leap and participated my first dessert challenge ever. I've been SO excited about it and bought the ingredients the day after I learned what they were: cherry and Coca-Cola! As a cupcake baker, of course I had to go towards a new cupcake design, and with the husband's input (okay, suggestion) I decided on cherry cola cupcakes. Sounds so simplistic but really, they are delicious, easy to make yet really different! I took a basic chocolate cupcake recipe I've tweaked throughout the years (like most of my recipes) and added a ice cream float spin to it; hopefully the way I decorated them carries off the feeling I was trying to share!
Bear in mind, this recipe is heavy on the craziness, a la "Dangerous Cupcakes" — the butter cream itself is really unusual, and sugar-heavy, but it rocks. Trust me. (We just don't want to eat them every day! Or we want to, but we can't….)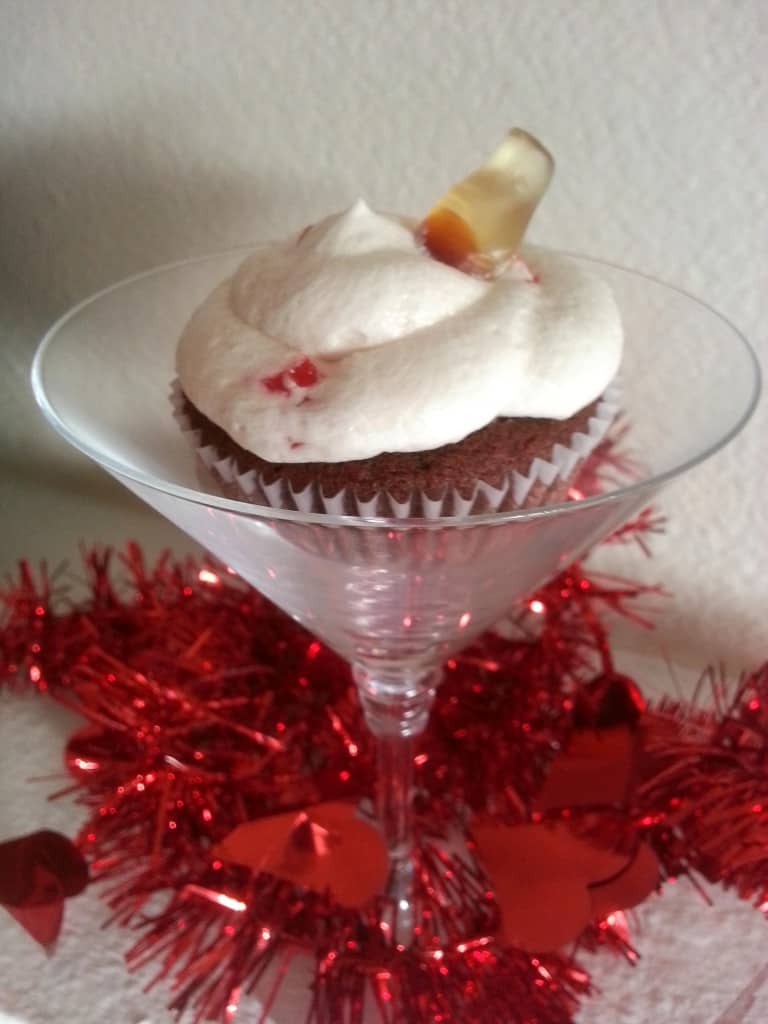 Cherry Cola Cupcakes
1 cup (2 sticks) of room temperature unsalted butter
1 3/4 cups granulated sugar
1 whole egg, room temperature
1 egg white, room temperature
1 cup sour cream or Greek yogurt
1/2 cup Coca Cola
4 tbsp maraschino cherry juice
12 maraschino cherries, chopped fine
2 1/4 cups flour
3/4 cup unsweetened cocoa powder
1/2 tsp baking soda
2 tsp baking powder
1/2 tsp salt
Heat oven to 350.
Cream the two sticks of butter until light; add granulated sugar and whip until fluffy. Add in both whole egg and egg white to mix until combined.
In separate bowl, whisk together the dry ingredients: flour, cocoa, baking soda, baking powder, salt.
Add 1/2 of the dry ingredients to the butter and sugar mixture, along with the Coca Cola and cherry juice. Mix until combined.
Add the remaining dry ingredients, then add the sour cream or Greek yogurt. Mix just until combined but don't overmix. Gently fold in the chopped cherries.
Fill the lined muffin tins 2/3 of the way with the batter. Bake 17-18 minutes. Check with toothpick or cake tester to ensure they are done.
Batter is very moist due to the cherries, so you may need an additional minute or so. (One batch took 17 minutes, another took 18.)
Cherry Cola Buttercream Frosting
1 cup (2 sticks) of room temperature, unsalted butter
7-8 cups of powdered sugar
1/4 plus 2 tbsp cup Coca Cola
8 maraschino cherries, chopped fine and drained/patted dry
Whip the butter until very light; add the sugar gradually until all combined. (You may need to add the Coca Cola in the middle if it becomes too thick for your mixer.) Add the cherry juice and mix until combined. Fold in the chopped cherries and put into a piping bag with the tip of your choice. Pipe onto completely cooled cupcake.
For fun, I added a Coca Cola gummy candy, but a whole cherry would be really cute, too!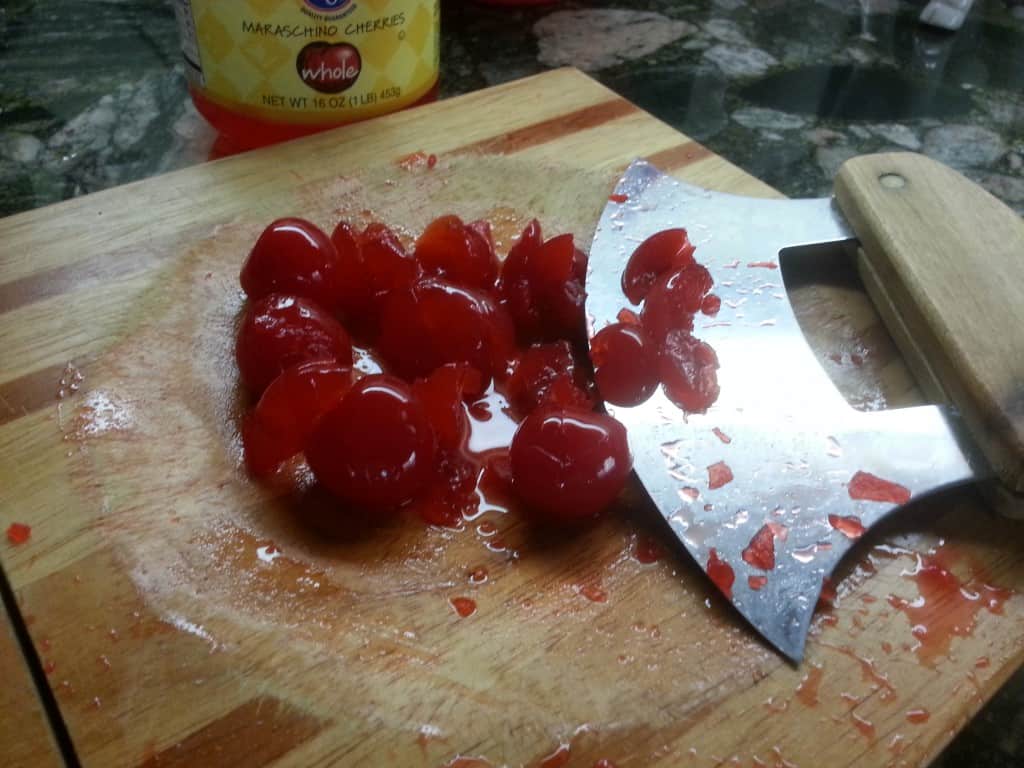 Loved the color of the cherries!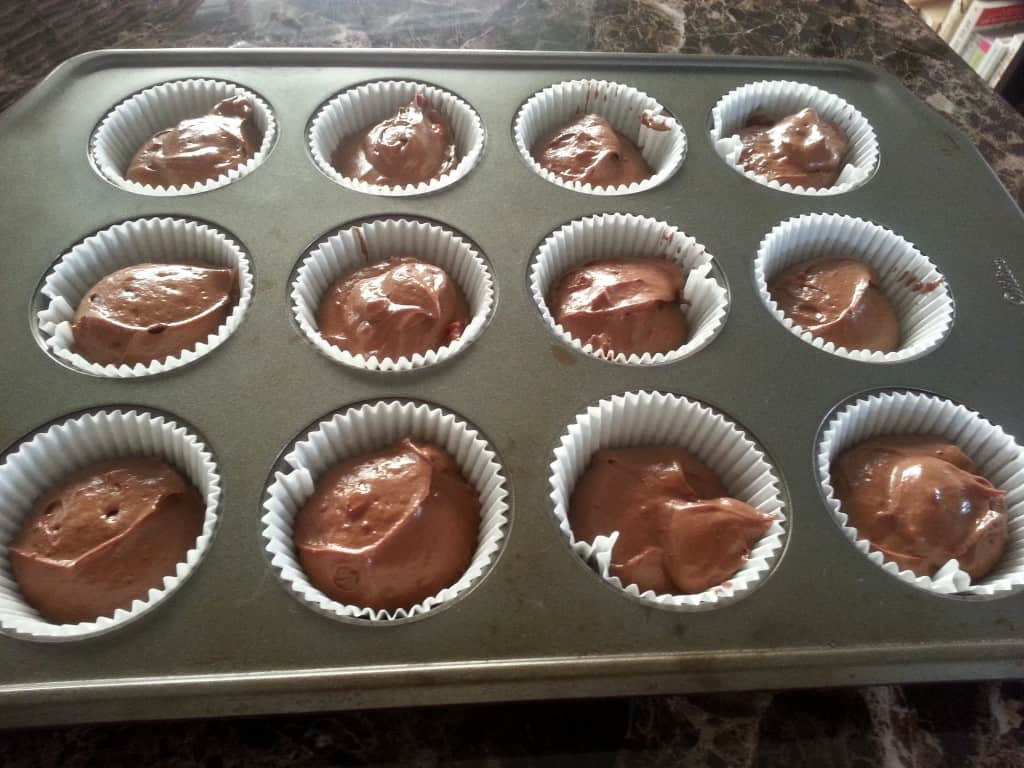 My favorite tool in baking cupcakes? An ice cream scoop! Love the uniformity.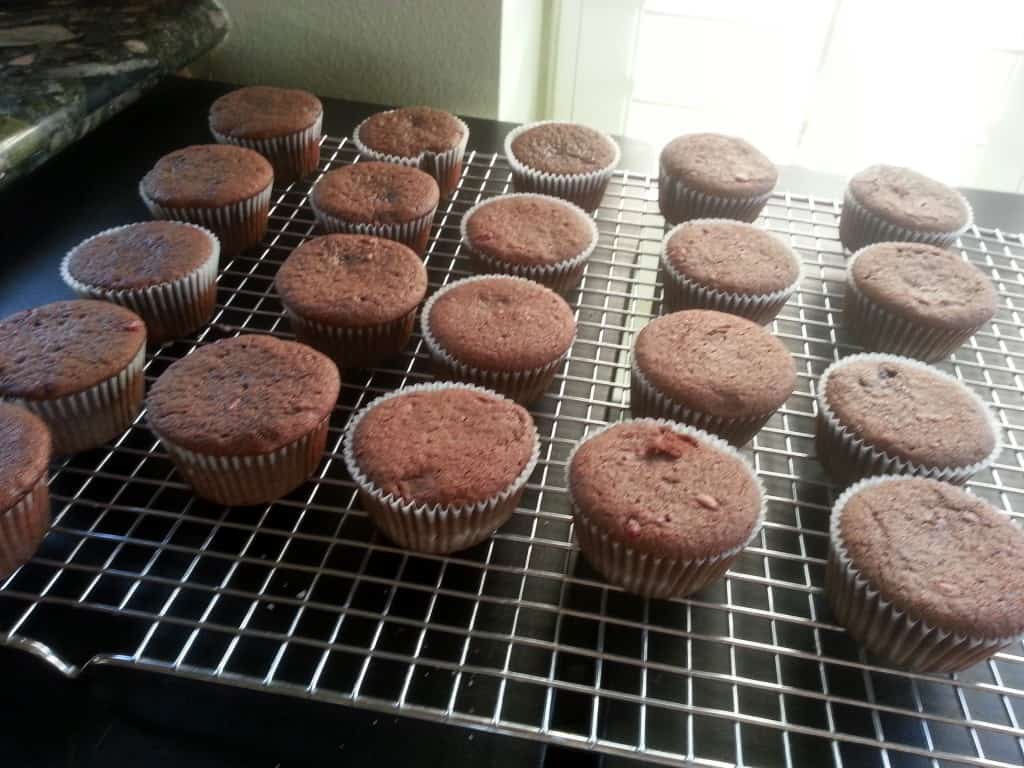 Cool cupcakes.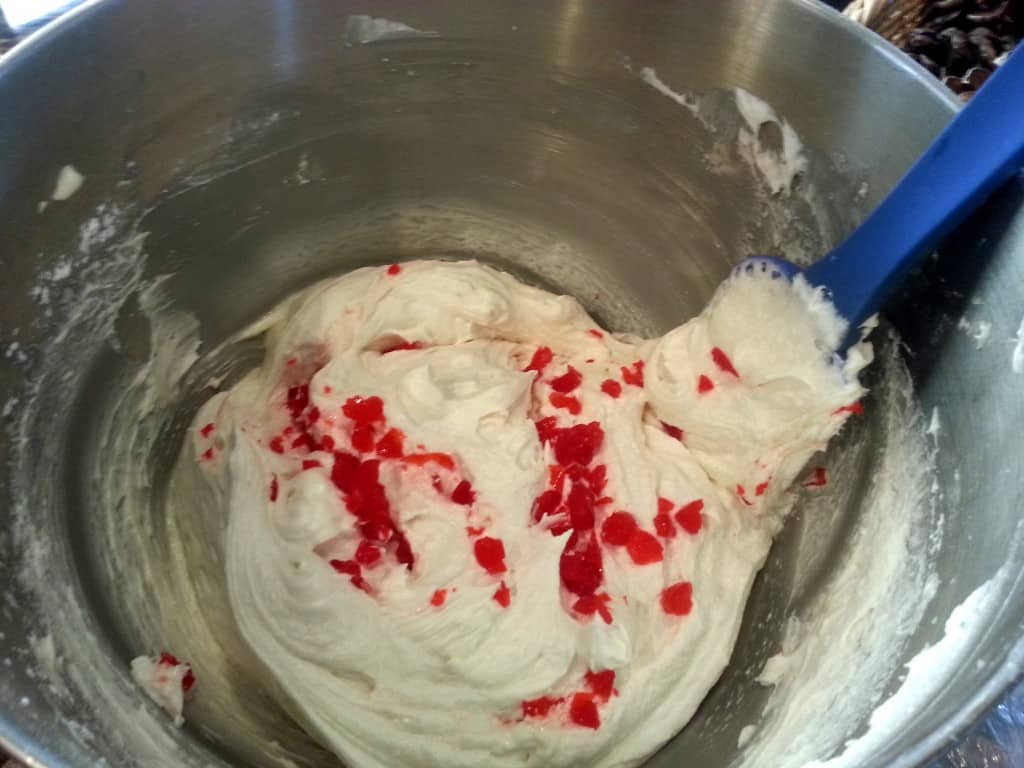 And just in time for Valentine's Day!