Connect hearts with Chappet — keep reading to find out what it is and how you can do it!
Chappet is the gadget all parents today are going to wish they had when their kids are younger. If you do have young children, or are going to, put it on your gift wish list. For only $54.99, Chappet allows you to connect hearts in a way never before possible.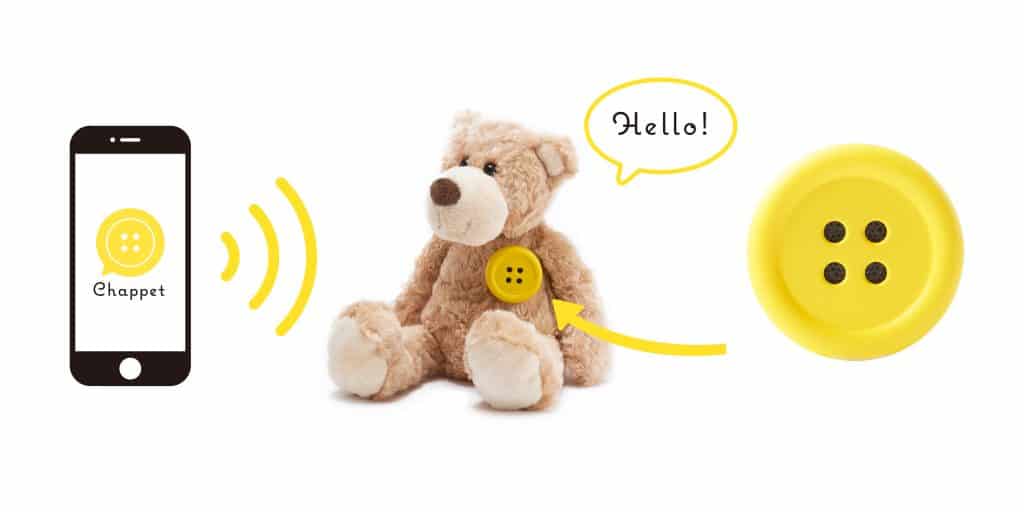 **I was provided a complimentary Chappet and compensated for sharing this unique gadget with you, but the words are my own.**
A Chappet is a two-inch yellow button encasing a Bluetooth speaker. Using the app on your mobile device, the Chappet allows you to engage with your child from a distance — around the world or around the corner, a Chappet gives you a world of possibilities for further communication with your child, increasing your child's imagination or providing support, encouragement, entertainment and education.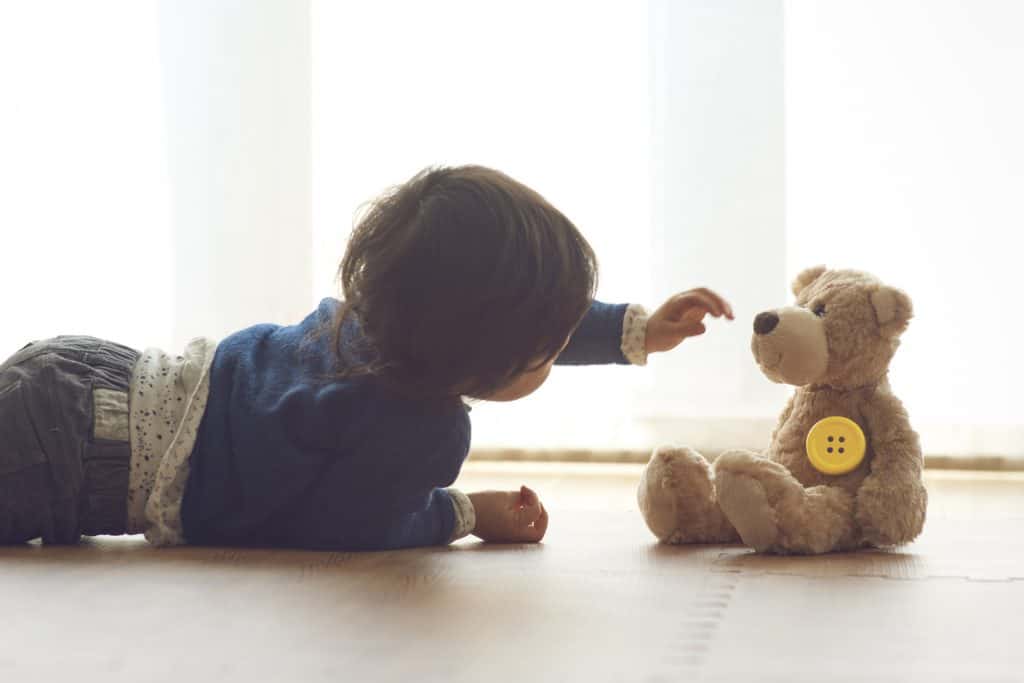 Using a Chappet is simple — and what parent doesn't appreciate simple? Download the app from iTunes or Google Play on to your phone. Put the Chappet on a cord to loop around a favorite stuffed toy or attach it more permanently with needle and thread. Set up the app and you're in business! Speak to your child through the app or let the Chappet read your text to your child.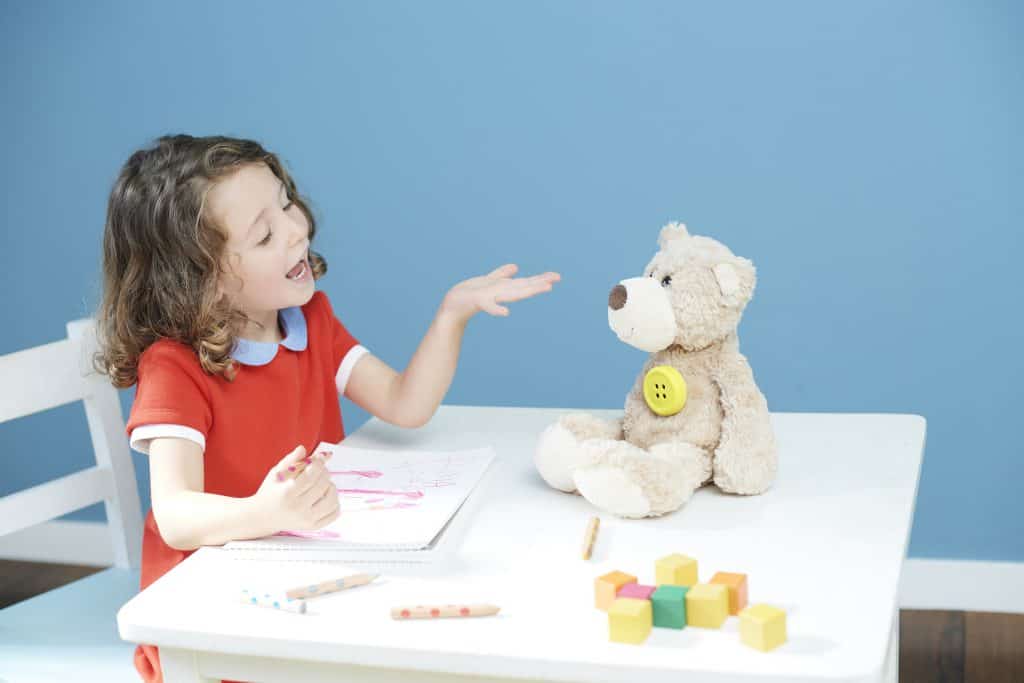 None of us like leaving our kids in daycare, and we even miss them when we're out Christmas shopping or getting groceries, so the Chappet allows us to check in on our child while we're away. You really can connect hearts with Chappet because you can bring your child's favorite plush toy alive. The app will read stories to your child, helping to relax your loved one during naptime at daycare with a book or a song, or to help your baby fall asleep and sleep train with you in your own room.
The app has a built-in set of 1000 phrases in over 31 categories, or you can add your own. Choose a phrase and Chappet communicates it to your child. Want a song? There are 20 built in to choose from, with more material available to download for an additional fee If you're unavailable and unable to run the app manually, you can choose one of two auto modes. One mode will interact and answer your child automatically, and another will imitate what your child is saying.
Taking it all one step further, the Chappet also acts like a monitor, alerting you when your baby is crying. So much for only $54.99! Available exclusively at Amazon, you can order today and have your own Chappet available quickly. It also makes a wonderful Christmas gift! I really wish they'd had these available when my children were smaller. The husband used to travel frequently and he'd have loved the chance to interact with the young kids while he was across the country. I'd have loved the opportunity it provides to keep the kids engaged and occupied while they are safely ensconced in a swing or seat and I had to take a restroom or coffee break. So many possible uses!
Check out this video below for more information, then head to the Chappet website so you can connect hearts with Chappet, too!