When we bought our house, we bought it with a big kitchen and a lot of plans for storage for my baking supplies, gear and cookbooks. Only 21 months later, I'm outgrowing that cookbook space and having to get a little creative, but that's not stopping me from getting new cookbooks. Three of the newest are outlined below, each with a review of what I like about it and why it's getting a coveted space on my shrinking bookshelves!
Thank you to the publishers for providing these books to me. They were all complimentary for the purposes of this review but the opinions and photos are my own.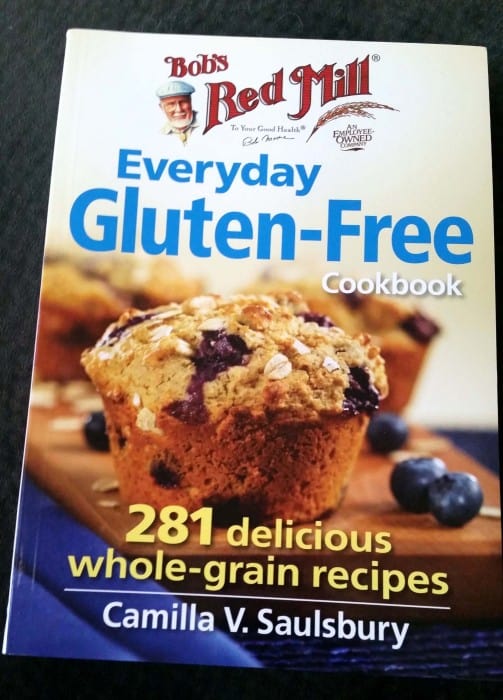 If you're a gluten-free baker, you're probably familiar with Bob's Red Mill. They manufacture many of the items needed for a gluten-free pantry, with affordable products available in stores all over so you don't need to hunt. That's been the concern of gluten-free baking and cooking for many – not being able to find all the items and having to set up your pantry without spending a ton of money. This book helps make it all do-able without breaking the bank.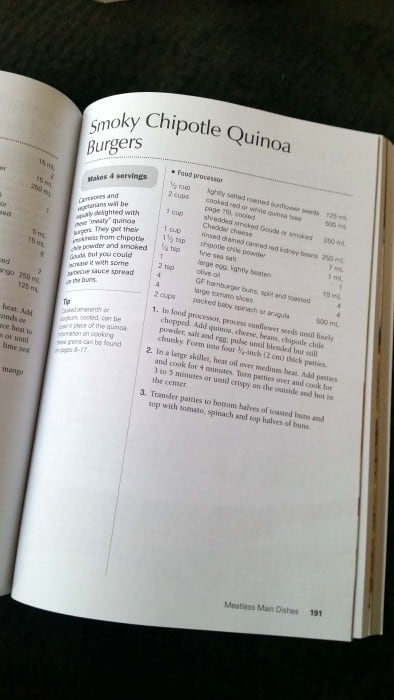 Published by Robert Rose and written by Camilla V. Saulsbury (with experience on numerous food shows and publications), Bob's Red Mill Everyday Gluten-Free Cookbook is a collection of 281 delicious whole-grain recipes. With 336 pages, one page per recipe, the book is laid-out like many Robert Rose cookbooks. The recipe is on the right 2/3 of the page and a description, storage tips and notes about the recipe are to the left. Pictures are sporadically placed throughout the book in batches, so if you're looking for a photo for each recipe, you won't find that in this book, but the pros far outweigh that one con. Recipes are easily read, broken down into small, easy steps and no recipe is complicated. The book is paperback, so it opens and lays flat, making it easy to read during use.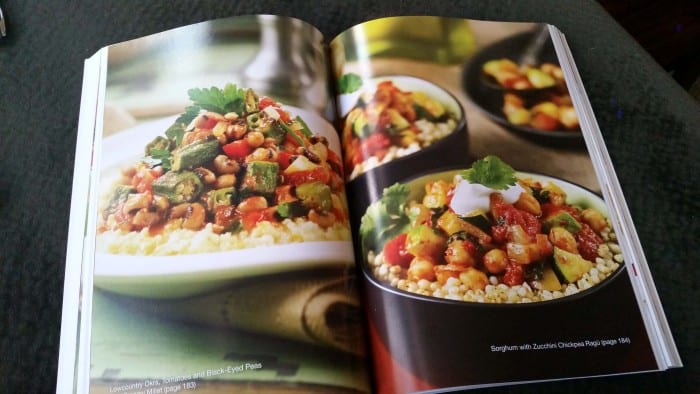 Many recipes only have a couple of steps, with the meat of the recipe being the list of ingredients. I am not gluten-free, but we did do a gluten-free phase years back when my youngest son was diagnosed with autism; at that time, it was harder to get a hold of the necessary products and they were expensive, so it was intimidating to start gluten-free cooking. That's not the case anymore. Everyday Gluten Free doesn't require piles of special flours and additives, and frequently relies on good, healthy food put together in ways you may not have thought of before.
The book helps explain the types of flours and starches, and helps provide guidance in assembling the gluten-free pantry, along with a much-needed list of what is gluten-free. It's the perfect crash primer on being gluten-free, with recipes in categories such as breakfasts, soups, salads, sides, main dishes, and the things that often seem harder, such as breads and muffins and snacks. While I don't foresee us going gluten-free in the future, it's good to have a reliable source of recipes on my shelf and cutting back on wheat is reportedly helpful in belly weight, so you don't need to be fully gluten-free to benefit. Available online and at bookstores all over, it's worth the space on your shelf, too!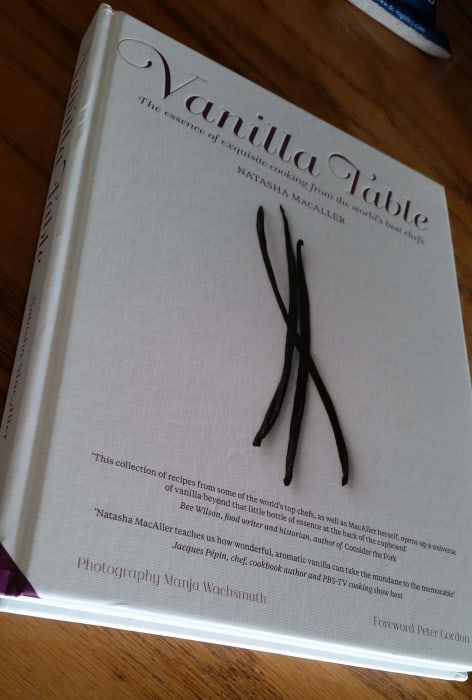 The next cookbook, Vanilla Table, "the essence of exquisite cooking from the world's best chefs" by Natasha Macaller (who began her interest in vanilla as a child), published by Jacqui Small LLP, is a hardcover book that's got a very classy look to it, as though you could easily lay it on your coffee table for reading. The photos are beautiful, some of the prettiest I've seen in a cookbook, and the idea of basing an entire book on cooking with vanilla, in some form, is a good one. Who doesn't like or have vanilla on hand?
While you may think at first glance that this would be a book for baking recipes, it's far more than that. This uniquely laid out book has a Table of Contents page with categories such as starter plates, main plates, brunch, sharing and dessert plates, as well as cookie, cake and snack plates. The recipes use ingredients you wouldn't necessarily associate with vanilla as your first choice but when you read through the recipe, you'll see how it makes sense. Steamed Barramundi in a salad with vanilla, rum and vanilla cured salmon and cassoulet recipes join panna cotta, shortbread sundae and other unique sweets recipes. The recipe for Anton's Bread & Butter Pudding is SO good. I don't make a lot of bread puddings, or any for that matter, as I'm not usually a fan. This recipe was a game changer! Moist, flavorful and with a good texture, whereas many of them are too mushy. Not the case with this recipe.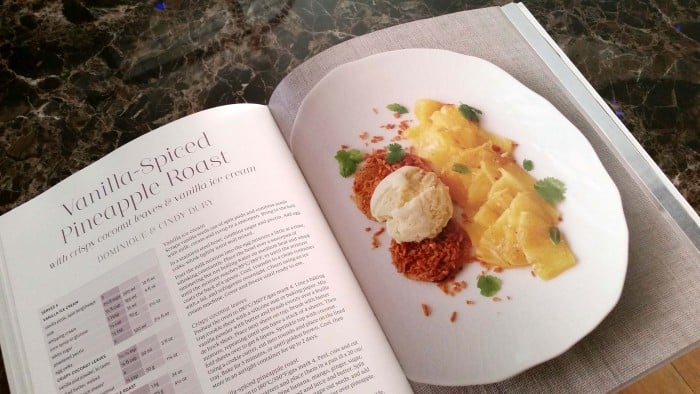 It's a beautiful book and a good addition to your collection if you love vanilla or just want to explore recipes with a different focus. While I love chocolate, I prefer vanilla so this book is perfect for us. I like to cook for dinner parties and many of these recipes are a good conversation topic and wonderful for pairing with wine or other cocktails. Available at bookstores and Amazon.com, take a peak at this 240-page cookbook. Grab a cup of coffee or tea and settle in, it makes an interesting read. Be ready to feel motivated to try new things in the kitchen!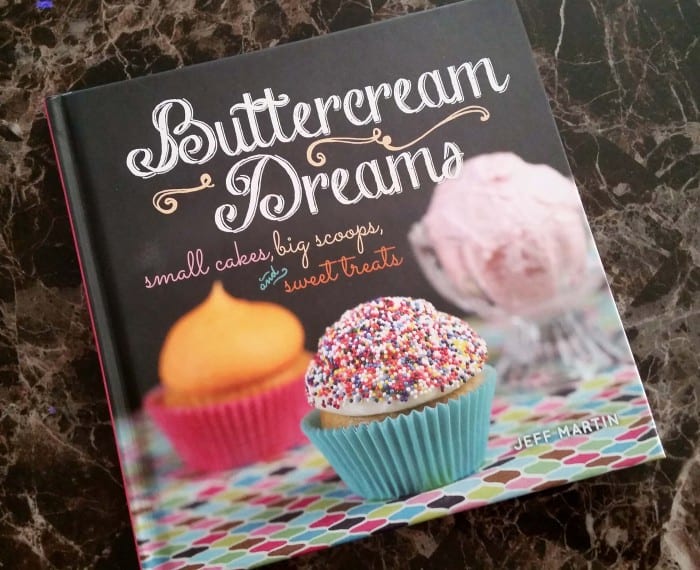 The third book I put on the shelf this week was Buttercream Dreams, "small cakes, big scoops and sweet treats," published by Andrews McMeel Publishing and written by Jeff Martin. It's a small book, with only 30 recipes in its 80 pages, but those are 30 recipes you're going to want to have on hand if you like sweet treats of the individually-sized variety. And ice cream, we can't forget the ice cream. It's almost summer time and already hot here in Southern California, so I'll be pulling this out frequently.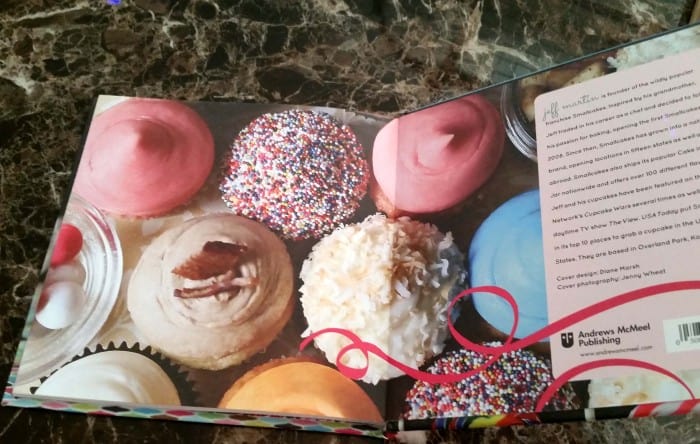 Jeff Martin, the author, was on Cupcake Wars and is known as the guy who forgot the pumpkin in his pumpkin cupcakes. Ironically, I just watched a repeat of that episode last weekend and remember his honesty as he admitted in front of the judges that he'd left it out. It ended up with him being sent home, but it gained him notoriety for being upfront about the mistake and handling it with integrity. (Not all guests are as cool as he was.)  If you're ever around Smallcakes, his shop, stop in and say hi to him!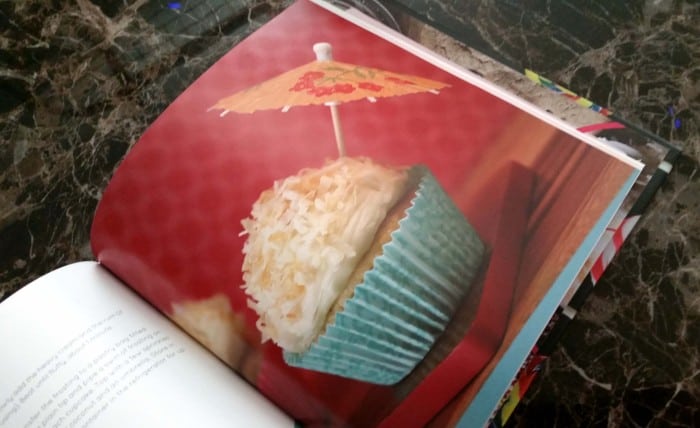 Each recipe in this hardcover book are on one page, with the ingredients on the left and the directions on the right. The next page is a skillfully arranged color photo of the cupcake. When I first opened the book, I flipped to the Orange Creamsicle Cupcakes. This actually became the first cupcakes we made and that recipe alone made this book a keeper on the cupcake section of my shelves. (I will have to show photos at some point of my cookbook shelves. While not as big or exciting as many, it's arranged in a pretty organized manner and includes so many categories, I'm really proud of how wide the range of options is.)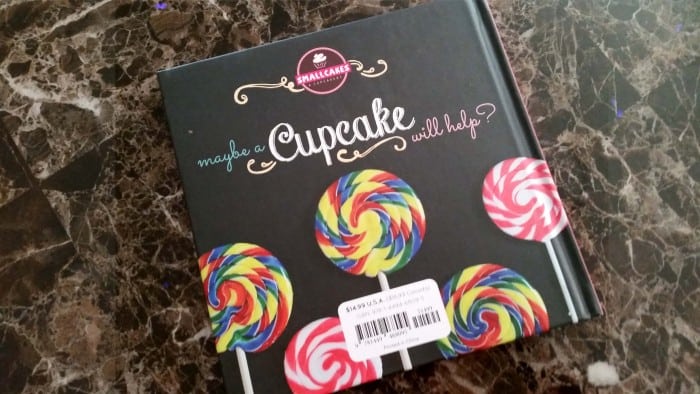 Available at Amazon.com and other bookstores, I think this book will become a favorite of yours if you like sweet treats. I'm a fan of the photos and the variety of recipes and of course, the tagline on the back cover, "Maybe a cupcake will help." I'm with you, Jeff, I'm with you.