The last day of our press trip to Riviera Nayarit Mexico, we had a few spare hours and we wanted to make sure we used every last minute of time before we hit the airport. One phone call later, and we had appointments to visit the day spa at the Marival Residences. We were just minutes away from being pampered from head to toe. As press, we received a discount beyond the 20% that guests of Marival get, so our decreased rates were more than fair. Had I had more time, I'd have done more!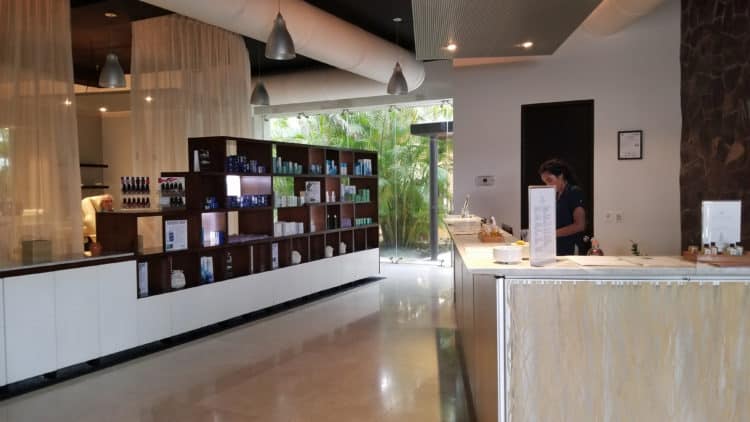 The Melange World Spa at the Marival Distinct is like a world unto itself. When the heavy glass doors close behind you, muting the world outside, you are in a quiet, peaceful environment with subdued lighting and mild, calming scents.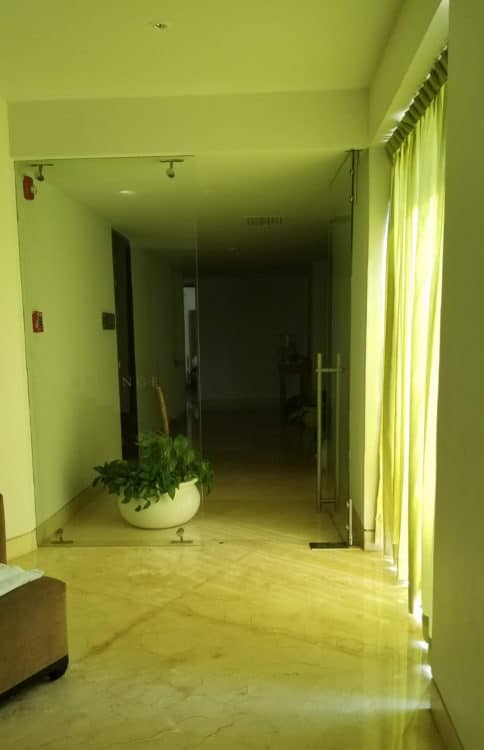 Heaven.
Once you sign in and fill out a very brief questionnaire with important health facts, you are whisked away to the prep rooms upstairs, where you can choose a locker, put on a robe and spa shoes (both provided for your use by Melange) and use the showers, bath products, steam room, sauna or hot tub. (They also have a cold tub outside if you prefer.)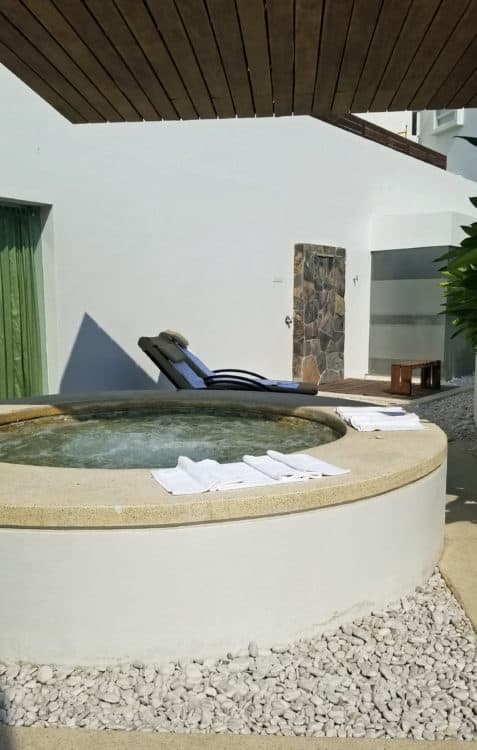 They recommended we arrive 30 minutes before our appointment so we could enjoy the amenities, and we spent a good 20 minutes in a steam room after showering. They brought us our choice of iced teas (and other beverages) and took our request for an after-service cocktail. (I chose champagne.) Then you stow your suit, room key and other personal items in a locker and away you go into your private room.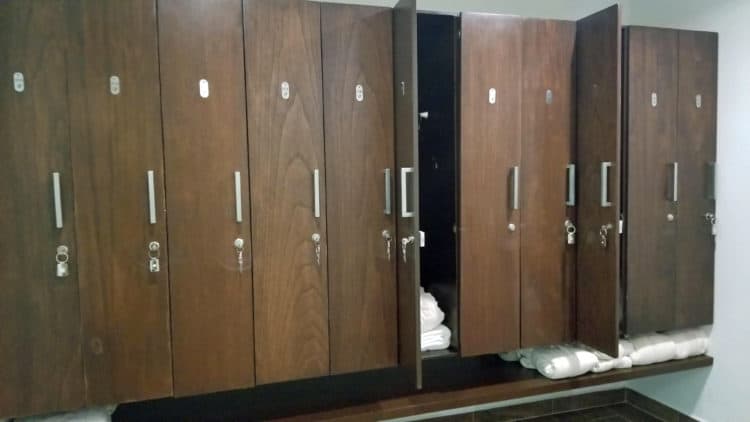 I chose the Peppermint Foot Scrub and a Head, Neck and Shoulders massage. The foot scrub was 45 minutes long, and the massage was 30 minutes long. Both are done on the same massage table, so the masseuse exits the room after directing me to disrobe, lay on the table, get settled under the sheet and ring the chimes to notify her to enter.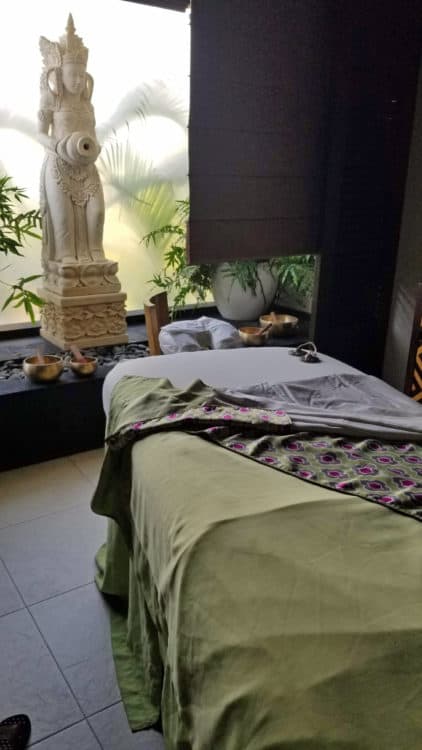 One interesting thing: they only have females on staff, so no need to request one or get nervous if you prefer only females. (I'm one who prefers females, and not just because of the idea of a strange man seeing parts…it's the fact that females seem to be able to understand pressure points and adequate pressure overall best, in my opinion.)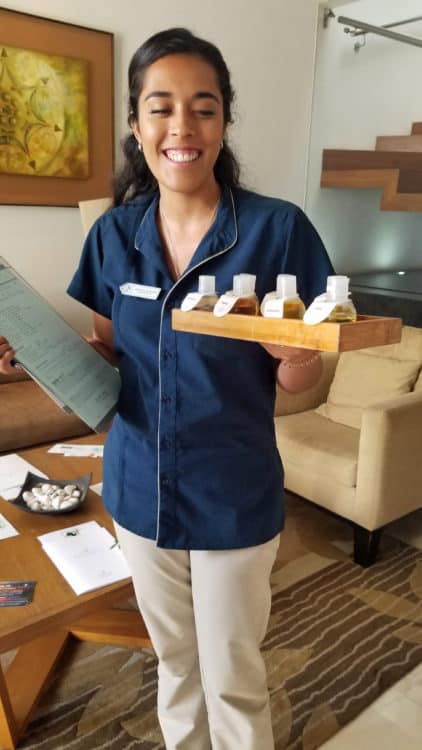 The services began with my feet, with peppermint scrub and various lotions applied during the massage. Oh my tired legs – tired for only the best reasons, all the fun activities during our Riviera Nayarit vacation – it was the best feeling to just lay there and have the soreness rubbed out.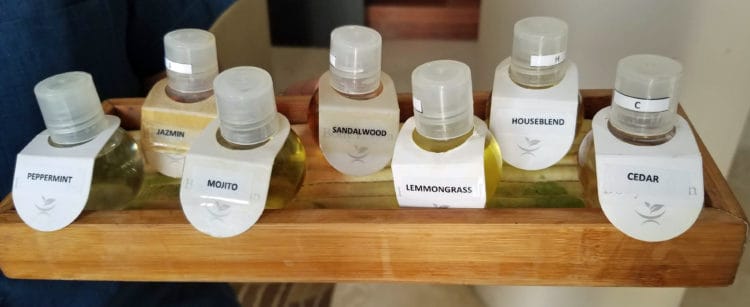 Throughout the service, she would stop and direct me to take several deep breaths through my nose to inhale the scent of the essential oil that I chose. (You are provided this selection from which to make your choice.) I went with a citrus scent and it was both energizing and relaxing at the same time. The oils help relax you and remind you to breathe in and out.
My upper-body massage was just as enjoyable as my legs/feet. I prefer a lot of pressure and she really worked on the knot in my right shoulder blade. The scalp massage was amazing, and I was so comfortable that I did not want to get up when my time was over.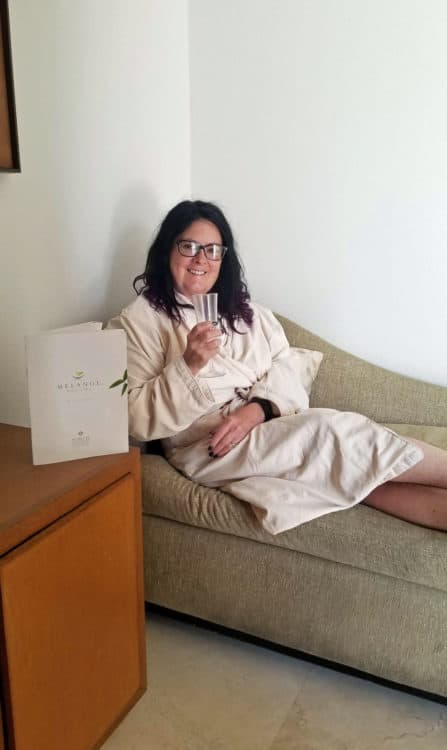 When you exit, you are directed back to the changing area and after-treatment relaxation room. It's a private room with just two lounges so we both sit back in our robes for about 15 minutes, enjoying our drinks.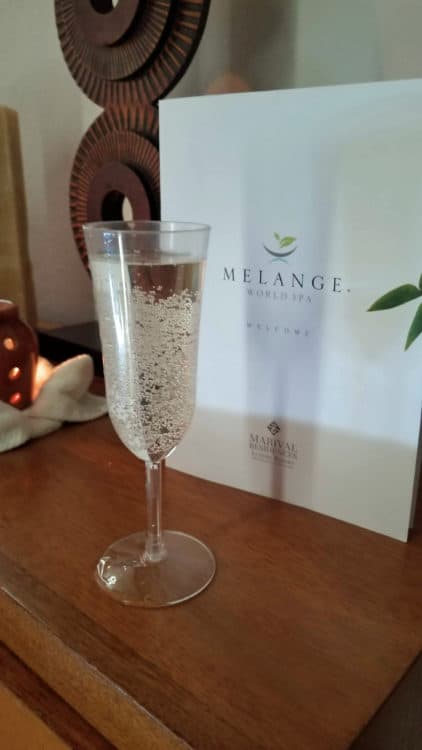 All too quickly, we had to leave to head back to our rooms, gather our luggage and check out of the residences. It was with a smile though, and a very slow leisurely walk back. (Shuttle service is available if you need it, though the walk is not long.) I paid using my debit card without issue, but be aware that some banks/cards charge an international service fee, so there was a $3 added fee from my bank. (It's not significant by any means, but if you're budgeting, it's just an FYI. I had already called my bank and credit card to alert them to charges coming from Mexico for the four days, but no one had mentioned this to me.)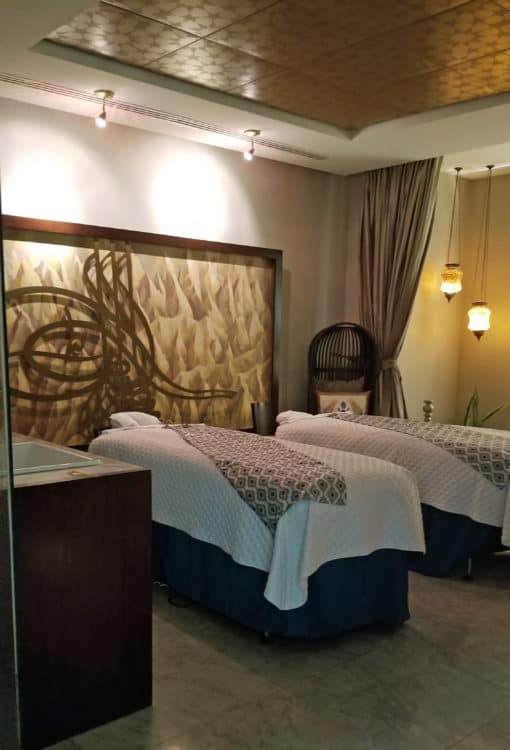 A day at the spa is often seen as unnecessary pampering, and perhaps to an extent it is, but everyone deserves to be pampered sometimes. At these prices, you can afford to pick at least one treatment and enjoy the amenities. The cool interior with zero ambient noise was just what we needed.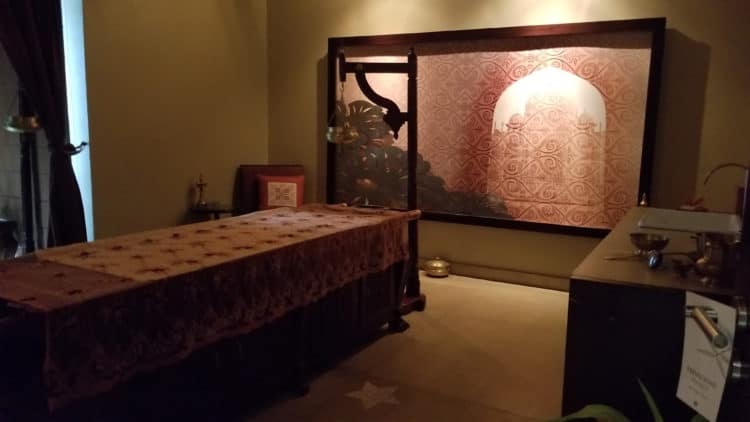 Funny story — there was a slight tapping going on during my massage. It wasn't disconcerting but I did hear it. On the third set of tap tap tap tap tap tap, my therapist quietly left the room and re-entered less than 30 seconds later. No more tap tap tapping. They really take your experience seriously! I was so impressed.
Thank you, Melange World Spa, for making us feel like queens. I hope to return and try one of the several international-themed rooms next! My treatments this day had been in the Bali room, but there are rooms based on Italy's wine region, Japan's cherry blossoms and Turkey's Turkish bath, amongst others. (I believe it was the Russian-themed room that even had a sauna, and in the Italy room, you take a bath in a big wine barrel before your treatment!)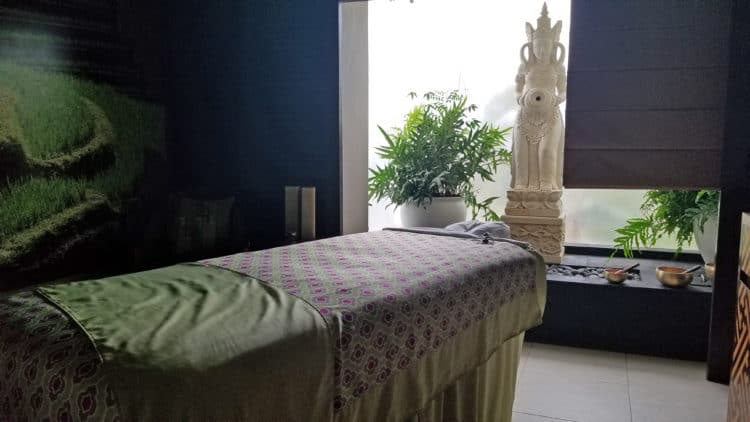 Get pampered at the day spa at Marival Residences — or whatever your destination is — and enjoy your vacation as fully as you can!