Last Saturday, I spent the day out in Beverly Hills to screen Dog Days, the movie, and attend the press junket. The Four Seasons on Doheny, known for its opulence and grandeur in an iconic California setting, was the perfect backdrop to play with adoptable puppies from the Petco Foundation and to interview the cast. It was a brief interview session but I got to hug on a few puppies so it's all good.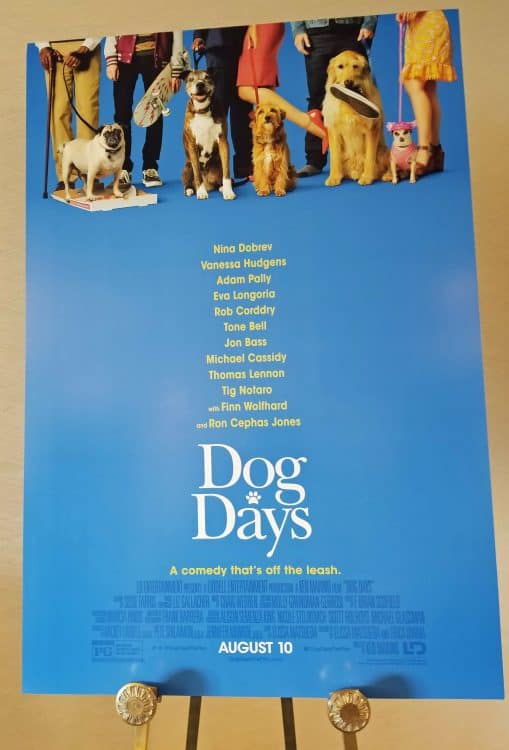 In attendance at the junket were:
Nina Dobrev (Elizabeth, or Liz)
Ken Marino (Director)
Eva Longoria (Grace)
Vanessa Hudgens (Tara)
Adam Pally (Dax)
Tone Bell (Jimmy)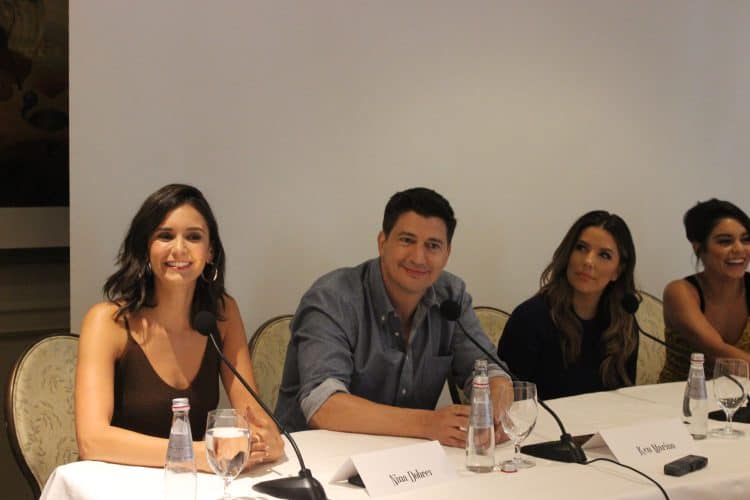 Nina Dobrev is gorgeous. Let's get that out of the way. The pairing with her and Tone Bell was spot-on perfect. The entire cast was bubbly and there is clearly an affinity that comes through in the movie as well as offscreen. As with many movies, they didn't all get to work together during filming, yet they are a fun bunch who appeared to have a high level of comfort joking with each other. That made for a fun interview.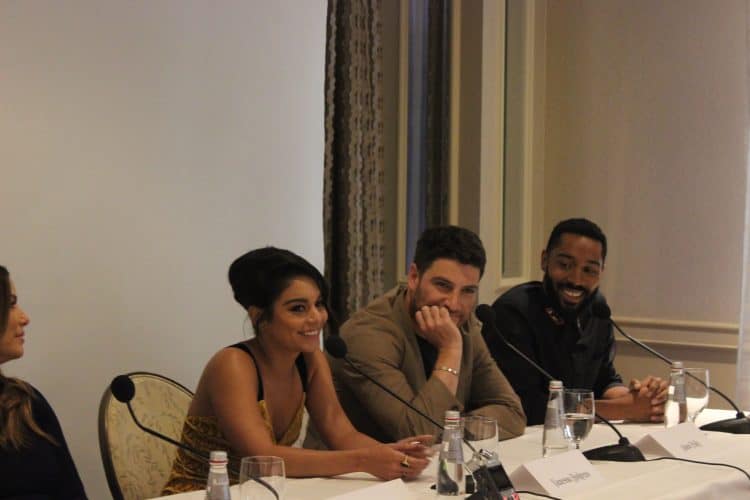 Thanks to LD Entertainment for providing the photos of the press junket!
Nina Dobrev opened the session by talking about her dog, Maverick. Maverick came on-set frequently, making her the perfect stage mom and while she doesn't have a starring role in the film, she was involved behind the scenes. Nina had initially been a cat person, but then Maverick entered her life and the rest is history.
When asked if any of them developed an affinity for dogs after filming, Tone Bell shared that Maverick is his niece, so he really became more interested. Adam Pally is the jokester of the bunch, teasing that he was a huge dog person before filming Dog Days, and now he loves cats, leading everyone into a brief discussion about how the sequel of the movie would be "Cat Nights." We were all for it!
The animals in the movie all came from trainer Mark Hardon, and the first dog cast was Charlie. All the dogs were easy to work with, and one fun fact was that all the dogs were cast before the humans!
Vanessa shared that the hardest part of filming the movie was not being distracted by the dogs. "They're just so cute!" She wanted to cuddle them all day and luckily, was able to fit in a lot of that between takes. (I'm with you, Vanessa! I'd be hiding in a corner loving on a puppy any chance I had!)
Both Vanessa and Nina discussed being able to relate to their characters, both females trying to find themselves — one in a career manner, the other in her personal life. Nina's character is going through a break-up and mentioned the correlation between how everyone is trying to look put together on the outside yet quietly falling apart inside, and she shares how difficult it can be to learn to trust someone again after having your heart broken, until you find that one special person that makes you believe. So true for all of us, I think, at some point in our lives.
Ken has shot several movies as both an actor and a director, so when asked what inspired him to make Dog Days, his answer was simple: he wanted to make a movie that his family could see together. His trust in his fabulous cast was so strong that he knew the easiest way to get the best out of everyone was to let them do their own thing. Clearly, it worked.
Dog Days is a funny film that's also a bit of a tearjerker. The cast each does a fantastic job portraying their individual character in a believable way, and you quickly are drawn into the story line. Ken was very successful in putting together a story that everyone can relate to in some way and make you want to hug all.the.dogs.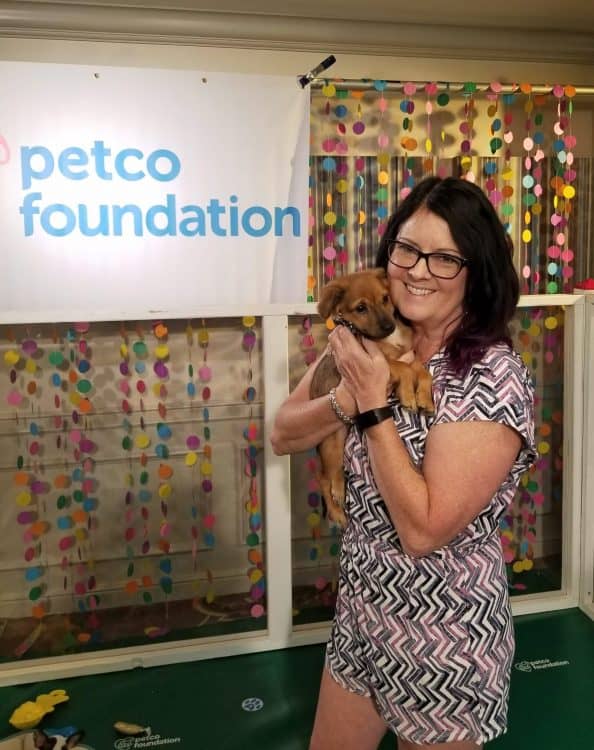 Speaking of dogs, at the junket we had a few minutes to play with a few puppies provided by the Petco Foundation, an organization dedicated to supporting pet adoption. I didn't know it at first, but I was handed ….. no lie ….. a gorgeous copper puppy named Thor. What are the chances of that name? (See my Marvel category on the blog as to why that's so important!) He was up for adoption and I really wanted to bring him home! We also got to get some photos with Conan and Jubilee. We even got to visit the kissing booth. When someone hands you a sweet little puppy, you can't help but give it all the kisses.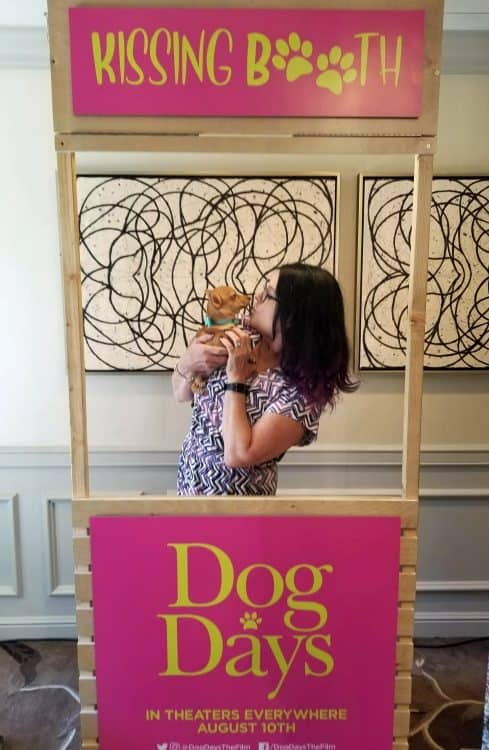 We also were able to take a group shot with all the cast in attendance. See me up there in the front row? Thanks for the fun day, Dog Days and LD Entertainment!
Adopt, don't shop!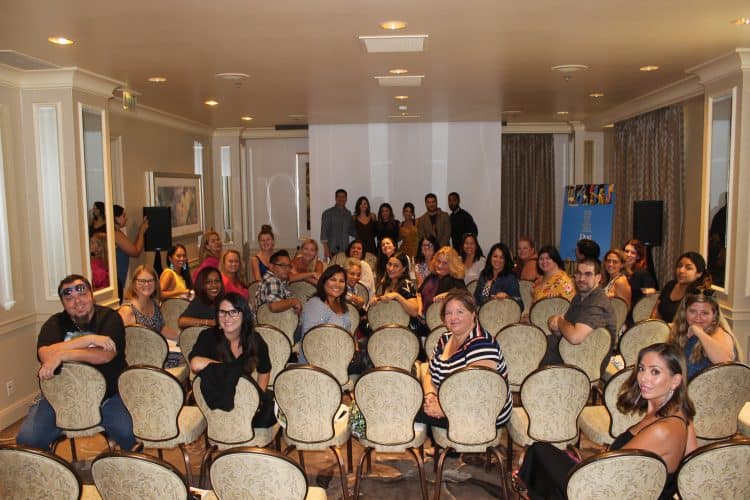 Update! Not long after this event, we adopted a dog. Then we got another one!