It's September 1, and it's officially okay to thank about the holidays now, right? I love Halloween, and if it would just cool off a little, I'd consider getting some decor out. I spent an hour wandering through the Halloween section of a local store yesterday and added a few things to my skull collection. I can't put them out yet, but I CAN buy my HHN tickets to this year's Universal Studios Hollywood Halloween Horror Nights! Are you going? If you haven't decided yet, details for this year's mazes and scare zones are below.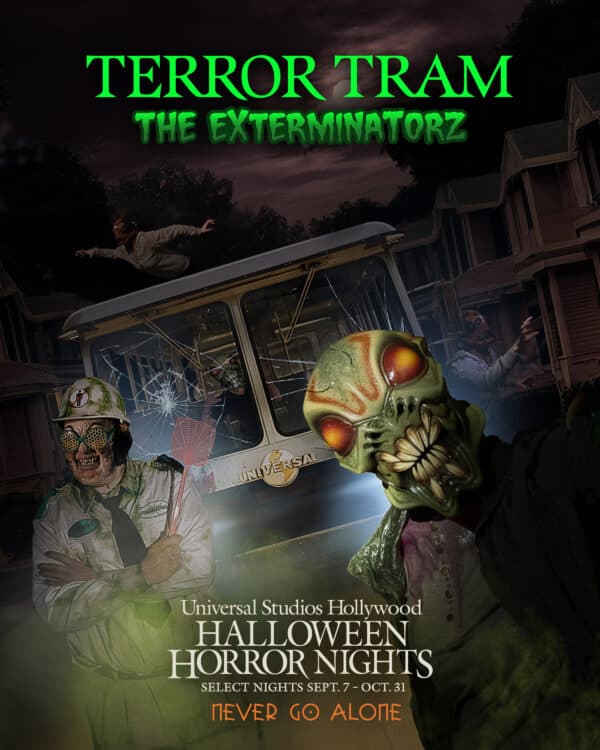 First though: this year's event begins on September 7. That's next week! You can purchase General Admission tickets, Universal Express (skip the lines), After 2pm entry, the premium R.I.P. Tour and the Early Access ticket, which gets you into the events before the normal start time of 5:30pm. You can visit the Universal Studios Halloween Horror Nights website for more details and to purchase tickets.
There are some scary exciting new things this year!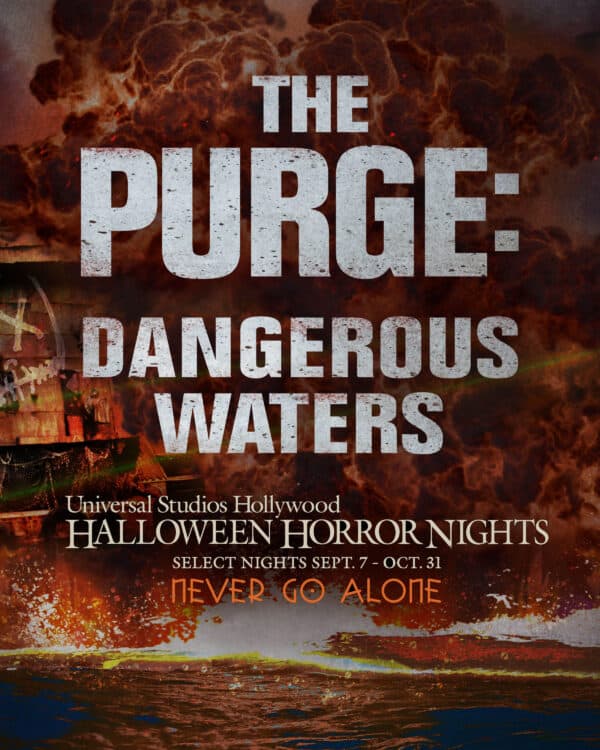 Now, for the first time, "The Purge: Dangerous Waters" takes the blockbuster film franchise into an entirely new environment…open waters, in an all-new live show. It's a race against time when a politician and his entourage escape to an island to avoid The Purge.  Sanctuary is fleeting when the island is quickly overrun by Purgers and the hunt is on. Located in the WaterWorld venue and featuring adrenaline-filled action sequences, stunts, spectacular lighting and laser effects, high fall fire burns and massive explosions, "The Purge: Dangerous Waters" celebrates an evening of anarchy without thought of punishment or fear of retribution.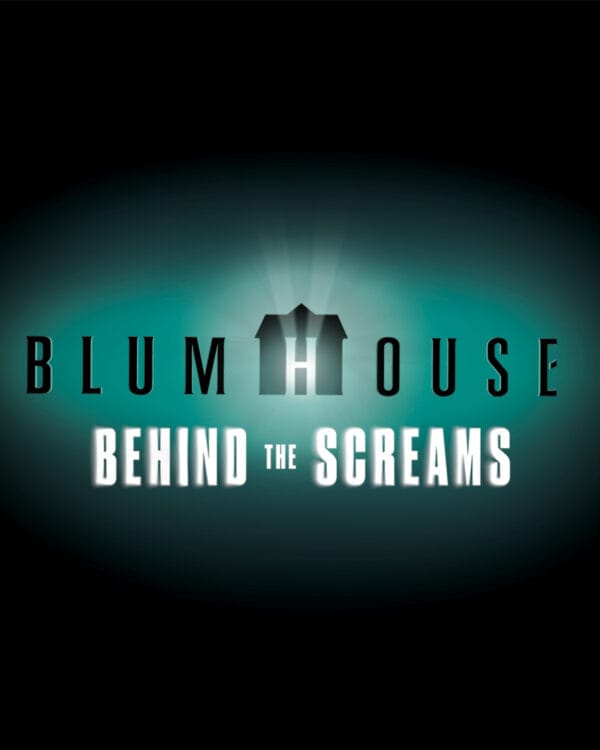 "Blumhouse: Behind the Screams" is an original concept that showcases a selection of Blumhouse horror films, including the highly anticipated films Five Nights at Freddy's and The Exorcist: Believer, and fan-loving hits like M3GAN and The Black Phone. This unique experience breaks the fourth wall and invites guests to explore these films as they step through the silver screen for an up-close look at authentic film props, costume displays and terrifying character encounters.
The full lineup of fear continues with eight haunted houses plus the Terror Tram experience:
"The Last of Us" is based on Naughty Dog and Playstation's award-winning post-pandemic video game.
"Stranger Things 4" transports guests to Hawkins, Indiana where they will face off against the evil Vecna in the fourth season of Netflix's original series.
"The Exorcist: Believer" features a terrifying new chapter as Chris MacNeil fights a nefarious demonic force which has possessed two girls.
"Universal Monsters: Unmasked" expands on the Universal Monsters legacy with horror icons The Invisible Man, Dr. Jekyll and Mr. Hyde, The Phantom of the Opera and The Hunchback of Notre Dame coming together for the first time ever in a chilling new story.
"Chucky: Ultimate Kill Count" features the infamous slasher doll and his best kills throughout the series and films.
"Evil Dead Rise" brings guests to a new twisted tale in the Evil Dead franchise, based on the 2023 box office hit.
"Monstruos: The Monsters of Latin America" includes Latin American folklore's most terrifying ghosts and creatures.
"Holidayz in Hell" takes visitors on a petrifying trip through a series of psychotic seasonal celebrations.
"Terror Tram…The Exterminatorz" puts guests on the world-famous Universal backlot and in the middle of an insect uprising led by the devious Larry Larva whose goal is to exterminate humans from the Earth. Horror fans will also walk along the Jupiter's Claim set from Nope where they will encounter The Tethered from Us in an epic crossover from two of director Jordan Peele's epic blockbusters.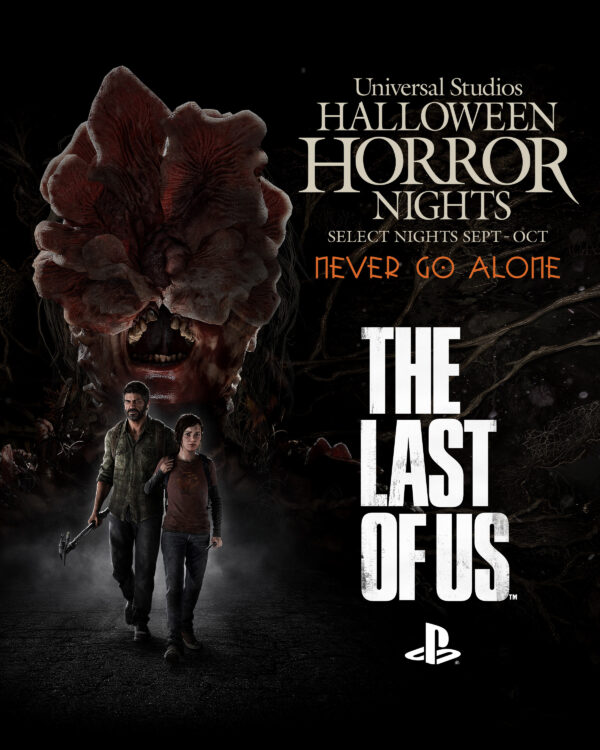 We can't wait for this year's scarefest! If you're an adult with no kids, or even a midlife adult with me with grown kids, don't let that stop you from going! Age is just a number. You do not need to bring kids or make this a family event; it's a fabulous date night idea so but your HHN tickets today. Just don't go alone.