Every Christmas, I spend a lot of time organizing my holiday. I have a notebook, where I make a list of everyone I need to buy gifts for. The kids each get their own section, friends, extended family…it's quite a process but like most people, I plan this big, perfect holiday in my mind and I'm determined to make it happen the way I envision. Making people smile is one of the best parts of the holiday season!
Baking cookies, decorating the house, it's all in this notebook. It all gets done, but each year, I run into at least one or two issues finishing gift shopping in time. Getting the perfect gift to someone is not always easy despite all the best of intentions. How do you gift thoughtfully yet stay within your budget and get it all done in time?
Enter Thoughtfully.com, a company whose passion is to create a new gifting experience that's much more exciting than traditional gift baskets. I was gifted thoughtfully with my own Tequila Cantina gift box, a beautifully wrapped and presented tequila shooter set almost too pretty to unwrap!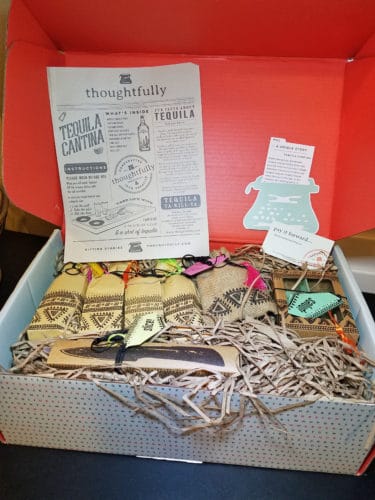 Every little detail is considered when packing and shipping these gift boxes. The little pull card on the top of the box that tells you about the theme, the Pay It Forward card reminding you to gift thoughtfully, and a flier artfully explaining everything included in your box.
Then there's the wrapping of each item….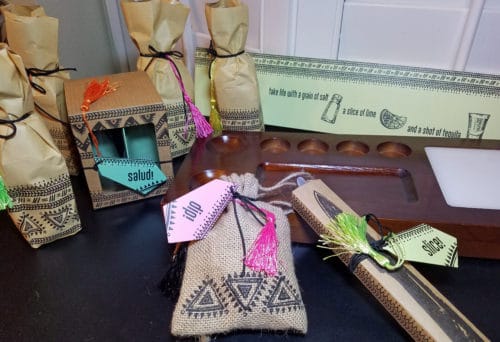 All the tassles and tags! Each item was wrapped individually so nothing can break in shipment and packed in a sturdy box that gives away nothing about its contents other than that it comes from Thoughtfully.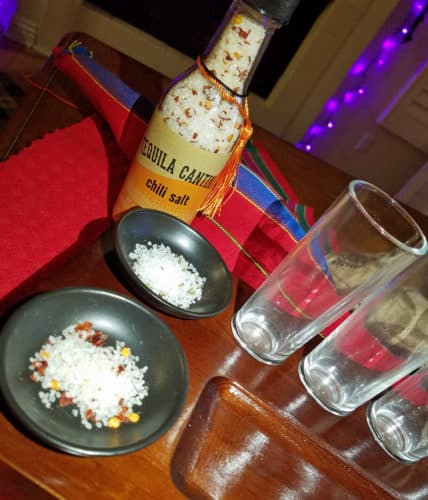 My Tequila Cantina gift box came with everything you could need to do tequila shots with your friends. It's the perfect bar top kit, including four tall shot glasses, two salt dipping bowls, four bottles of unique salt flavors, a knife, a cutting board and a board to hold it all. Made of sturdy and shiny wood, this is such a cool thing to have out for my upcoming holiday parties. And the salt flavors are so good! I'm planning on trying that chili salt on my Jalapeno Grapefruit cocktail, a secret recipe I've created that gets raves at every party. No, I'm not sharing my recipe here!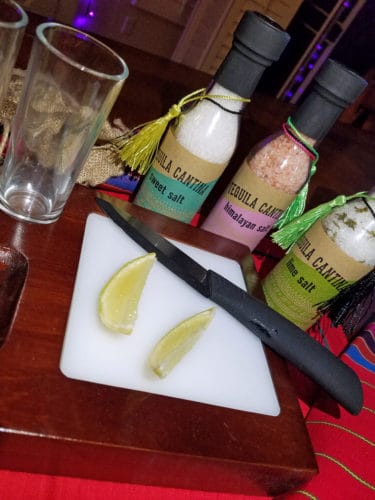 Each gift box gets the same attention and the variety of choices is huge: photo props, holiday ornaments, Moscow mules, birthday treats and so many more. With cute names like Party Props and Pops, Breakfast in Bed, The Steakhouse, Movie Night, and the Tipsy Mermaid, you can gift someone for just about any occasion in their life. Housewarming, promotion, new baby, engagement, Christmas, birthday…the list goes on. Free shipping is included with every order so there's no surprises when you go to check out.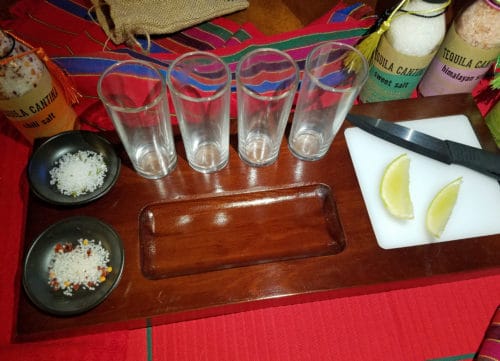 Check out Thoughtfully and maybe you'll find out the answer to my question: how do you gift thoughtfully? It's so much easier than before to make someone smile!