Shark Week may be halfway over, but there's still time to make these easy blue Jell-o cupcakes as a fun family activity! They are as basic a cupcake as they come, not one of my typical dangerous cupcakes, but in times where shopping trips can be difficult and we're reaching to find things to keep us occupied, sometimes basic is the best!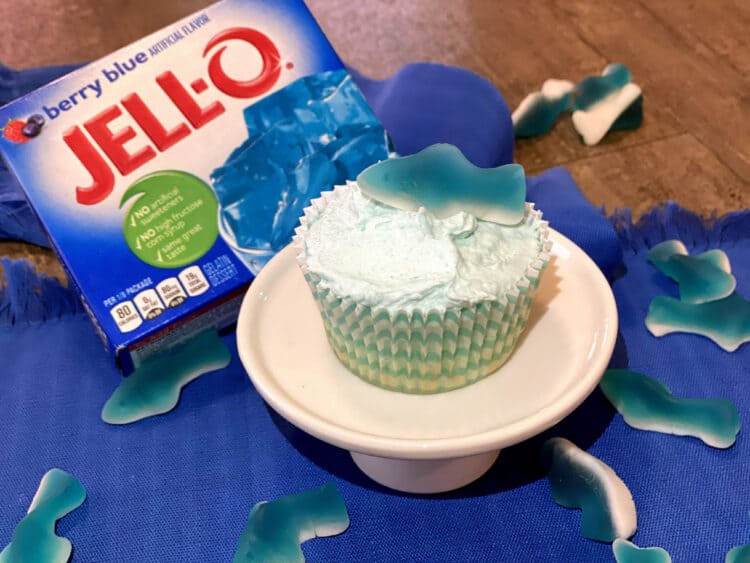 Usually, I create a Shark Week cocktail but this year, time got away from me. We're beginning a major remodel of the house, reaching all rooms, and we've had people in and out of the house for weeks. I'd planned another cocktail recipe, as well as another alcohol-infused cupcake, but let's be real, sometimes motivation is hard to find after five months of lockdown. It can be a struggle just coming up with an idea for dinner.
These jell-o cupcakes aren't fancy. It's pretty much just a new way to color the cupcake, while adding a very mild tinge of flavor. It's basically a 'why didn't I think of that?' idea. Jell-o is used in so many ways, and it is sweet, making it a simple substitute for some of the sugar in a typical white cupcake recipe. Add a little more of the jell-o powder to the plain buttercream frosting, top with a gummy shark, and poof, you're done.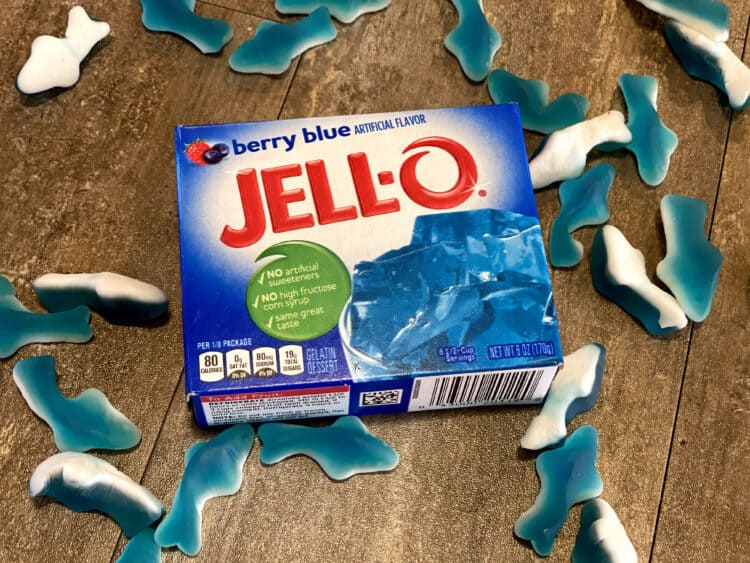 Shark Week Blue Jell-O Cupcakes
2 3/4 cup white baking or all-purpose flour
3 tsps baking powder
1/2 tsp salt
3/4 cup butter, slightly softened
1 1/3 cup sugar
1/2 cup blue Jell-o powder
5 egg whites, room temperature
1 1/4 cup milk
Heat oven to 350 degrees Fahrenheit. Line 24 muffin tins with cupcake liners.
Combine the dry ingredients, set aside.
Whip butter in mixer until fluffy. Slowly add sugar, mixing until well combined. Add Jell-o powder. Mix completely.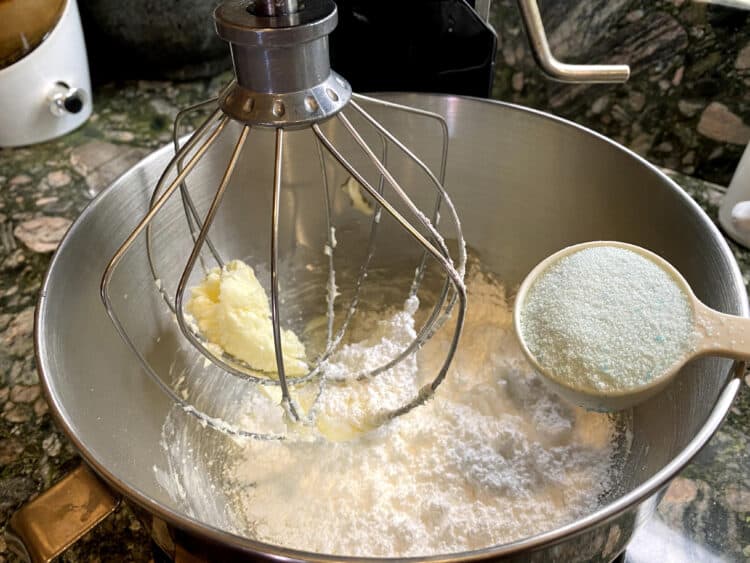 Add egg whites to butter mixture, one at a time until combined thoroughly.
Add dry ingredients and milk, alternating between the two (half at a time) until everything is just combined.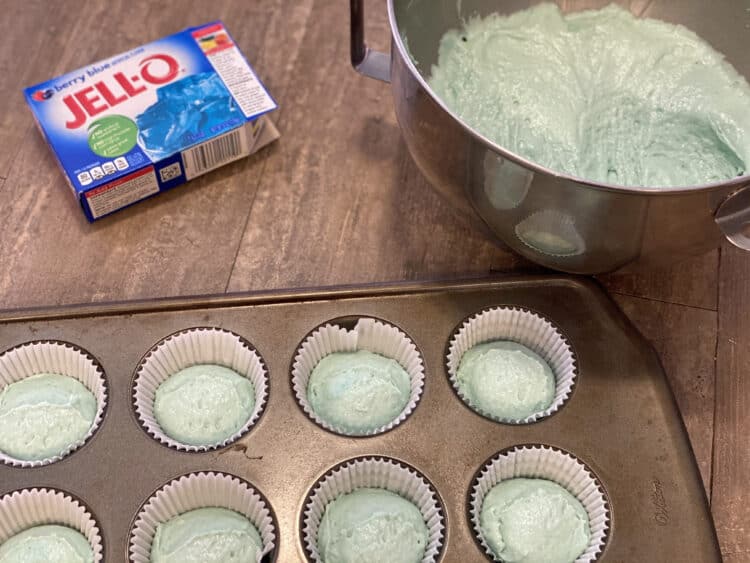 Fill muffin tins halfway. Bake 17-20 minutes, until cake tester or toothpick comes out clean.
Cool entirely, and frost with basic buttercream frosting, recipe below.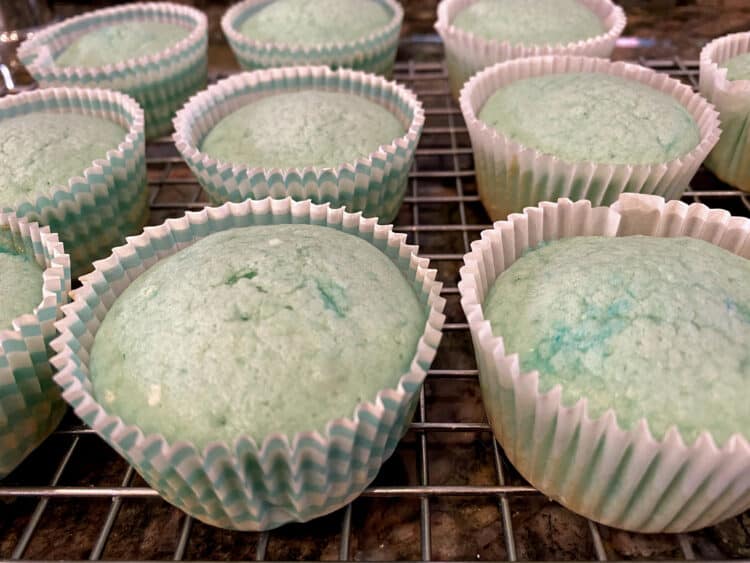 Basic Buttercream Frosting
Two sticks butter, slightly softened
4 cups confectioners/powdered sugar
1/4 cup blue Jell-o powder
3 tbsp milk or half-and-half
Whip butter until fluffy. Slowly add in powdered sugar, mixing continuously. Add in Jell-o powder and liquid. Completely mix. Use quickly as buttercream can lose its perfect consistency if it sits out too long.
For these cupcakes, I just a frosting knife, no fancy piping bag or tips. You can, especially if the kids want to join in, but a simple frosted top, with some blue mountains of frosting, works perfectly.
Add the gummy shark and you're done!