I'm a kitchen gadget geek. If something new comes out, I need to try it, and if it's something that can make my cooking easier or better? I want to own it. When Professional Secrets contacted me to ask me if I'd like a complimentary new digital kitchen thermometer so I can try it and then tell you about it? Resounding yes!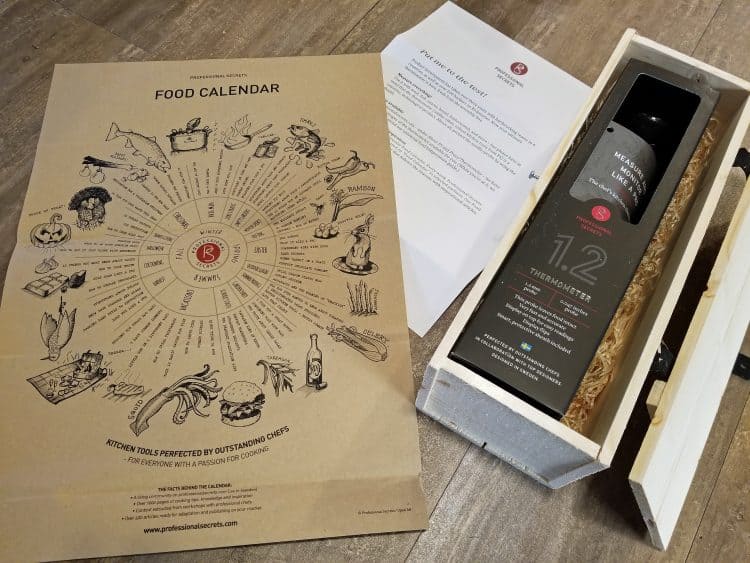 Our holiday season — like everyone else's — came and went so fast, it's hard to believe it's already over. We hosted four parties, one open-house and in the next 10 days, we're hosting a huge baby shower and another birthday party. Then there's one more birthday party in two more weeks, at which point, on the day after, we will flop onto our couch and exhale that we survived it all.
Truth be told, we love every second of it, and we're thankful we're foodies. We've not spent as much time on food creation the last couple of months, but that's changing in 2019. In fact, the last week, we're getting back in our groove. No more rushing into the kitchen to knock out the fastest meal possible, but recipes of depth of flavor, experimenting with different ingredients, is happening. This weekend, we're smoking a turkey for the first time ever! It's going to be much easier (and safer) with the help of the new digital kitchen thermometer!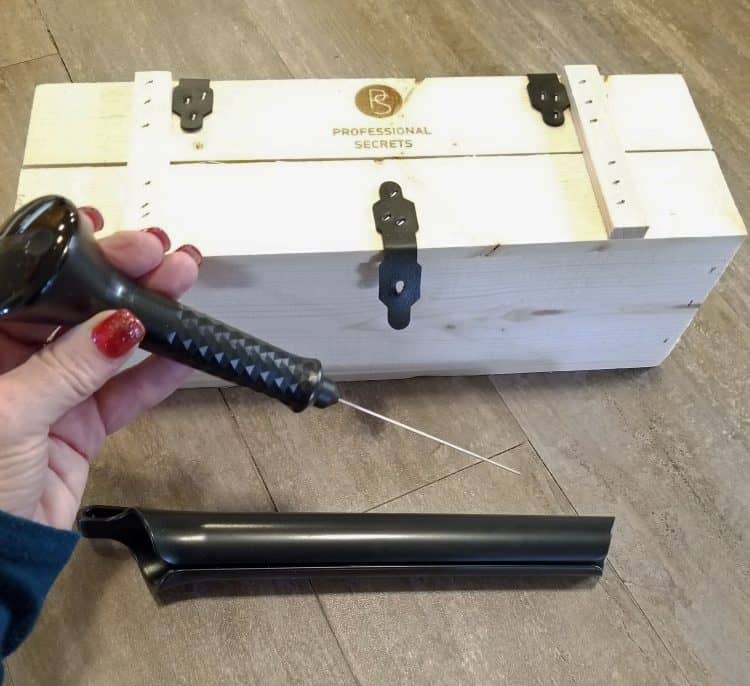 See the probe size? No more poking huge holes in your food so you can tell the temperature, while letting juices and much-needed moisture ooze back out. Steam won't escape nearly as much either, making it safer for you to use.
We tried it out first with a recent meal of marinated chicken breasts, that were then getting shredded into two separate meals. The thermometer works quickly, is light and with the probe being that small, it's easier to find a good place to insert it into the food. I used it again last night on thin filets of tilapia without a hitch!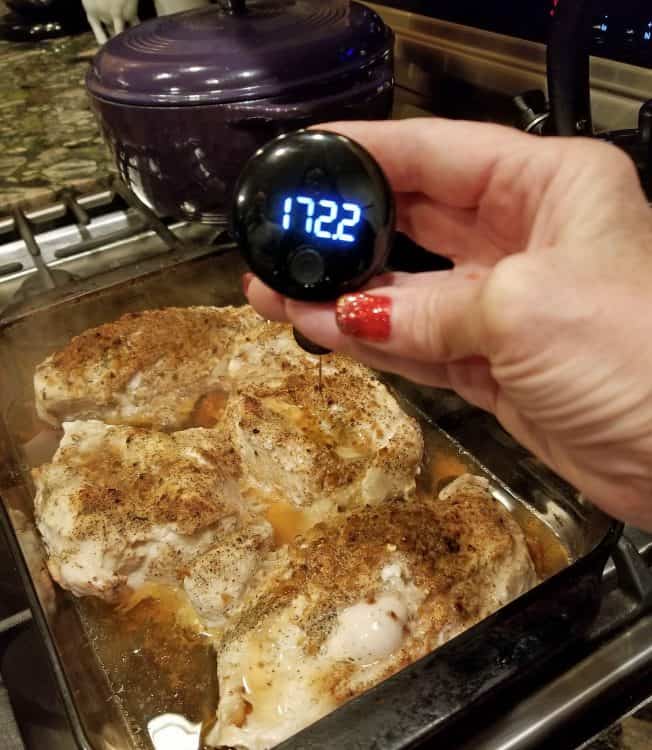 The on-off switch is located on the top, so turning it on and off is simple and fast. The probe is sensitive, so you aren't letting a lot of heat escape from the oven or the food (or the bbq/smoker) while in use. Clean-up is simple, as it is waterproof, and the screen is big enough to see even at full arm's length. It also flips, similar to a cellphone, making it easy to use with all pots and pans. With the shape of the unit, you won't experience unsafe rolling when you set it down on the counter, a huge plus for me, and the storage case protects you from the sharp end of the probe without taking up too much extra space in your drawer. In fact, mine fits in my utensil drawer just to the side of the regular silverware. The case is dishwasher-safe, but the unit itself will need to be hand-washed. Because the probe is so thin, there is less stuck-on food to deal with, too!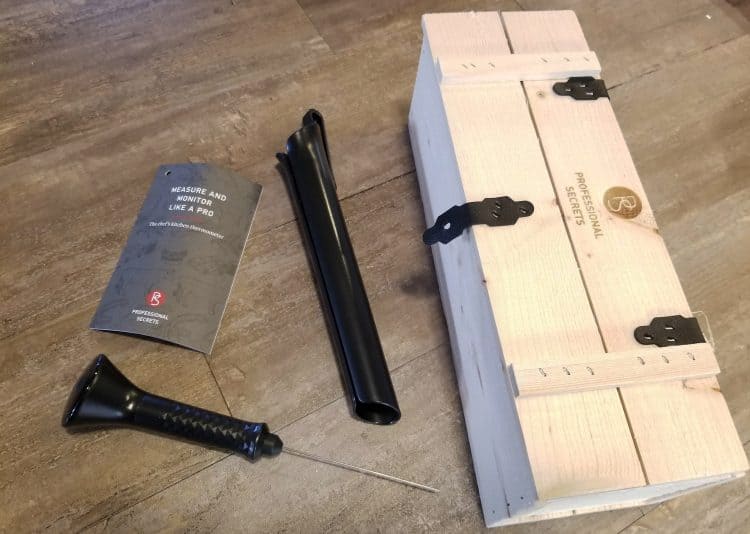 This new digital kitchen thermometer was designed over a period of three years, with over 600 backers on Kickstarter, while designers worked with professional chefs to be sure all needs were met. It even works in both Celsius and Fahrenheit, with ranges from minus-50 to 350 C, and minus-58 to 662 degrees F. An additional bonus is the booklet of tips that comes with the thermometer, including the very important fact that food will continue to cook even for some time after removal from its heat source, something we often forget to consider.
You can find a lot more information on the Professional Secrets website, but don't miss the Universal Temperature Guide, a tool that all chefs and new foodies alike will want to bookmark!
A quality food thermometer is critical to food success, from making candies, sauces, meats and more, so consider this model if you want to buy one for yourself or surprise a food friend with a good kitchen gadget gift. It comes in this adorable handcrafted wooden box, too!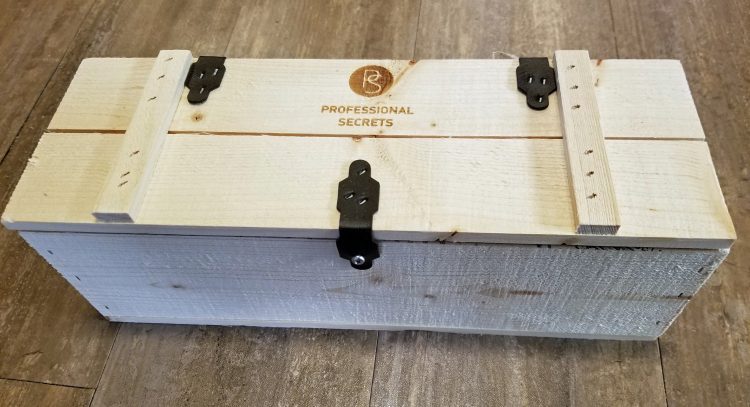 Even if someone already has a food thermometer, this model will be an upgrade that's worth the money!