Have you seen the trailer for ABC's new Stumptown TV show on Wednesday nights yet? If not, let me give you a few details on the new drama series and why you will want to give it a watch!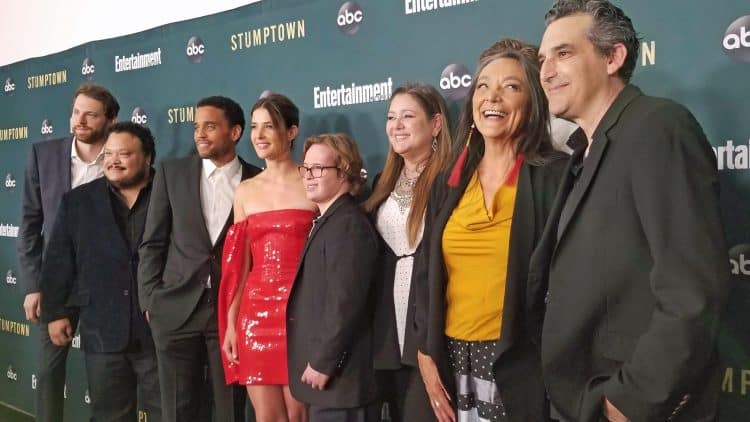 Based on the graphic novel series, "Stumptown" follows Dex Parios – a strong, assertive and sharp-witted army veteran with a complicated love life, gambling debt and a brother to take care of in Portland, Oregon. Her military intelligence skills make her a great PI, but her unapologetic style puts her in the firing line of hardcore criminals and not quite in alliance with the police. Despite her gruff exterior, she's a complex woman with deep feelings that she's just unable to communicate properly as she finds her place in life as a veteran with a history.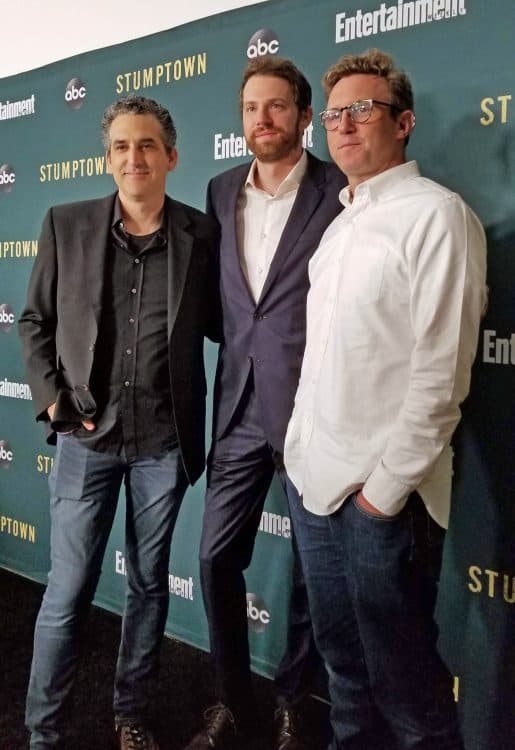 Created by Jason Richman, the series stars Cobie Smulders as Dex Parios, Jake Johnson as Grey McConnell, Tantoo Cardinal as Sue Lynn Blackbird, Cole Sibus as Ansel Parios, Adrian Martinez as Tookie with Camryn Manheim as Lieutenant Cosgrove and Michael Ealy as Detective Miles Hoffman.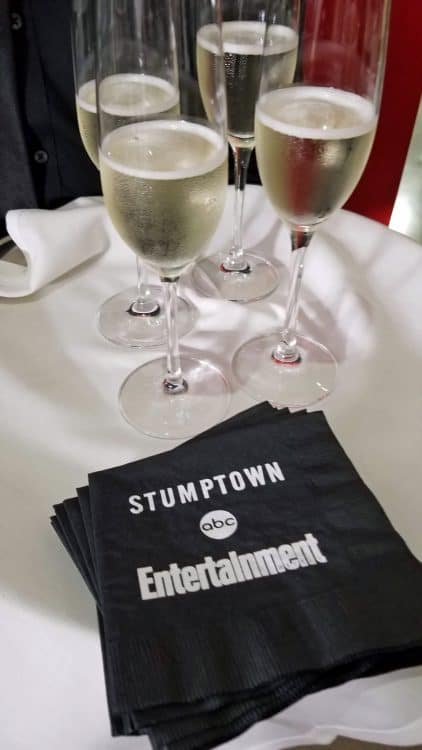 Last week, we were invited to the Petersen Automotive Museum in Los Angeles for the red carpet premiere party. Most of the cast was in attendance and walking the carpet for photo opps. (Missing was Jake Johnson.) Cobie was beautiful as always, shining in a red sequined dress. She will forever be Maria Hill to me, due to her years in the Marvel Avengers franchise, but after watching the show, she does right by her new Stumptown character.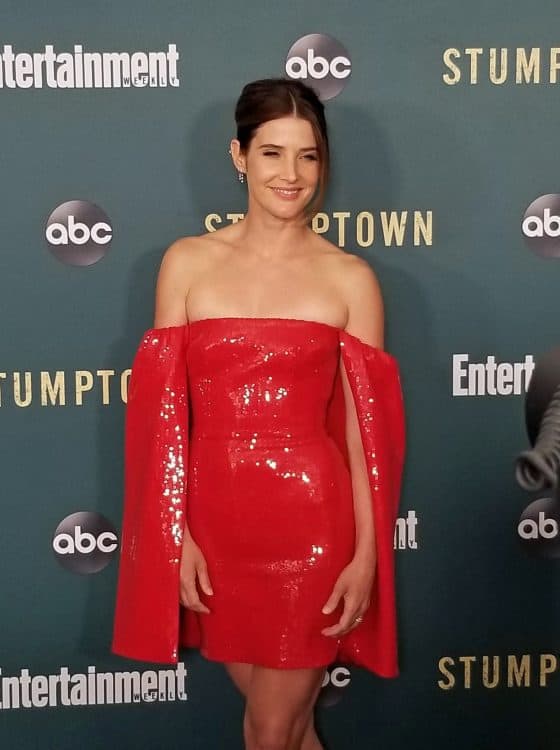 The cast held a brief Q & A, each sharing their feelings about the new female-driven series, but the quote that sticks in my mind as my favorite came from Cole Sibus when he referred to Cobie as a badass. I agree, Cole, I agree.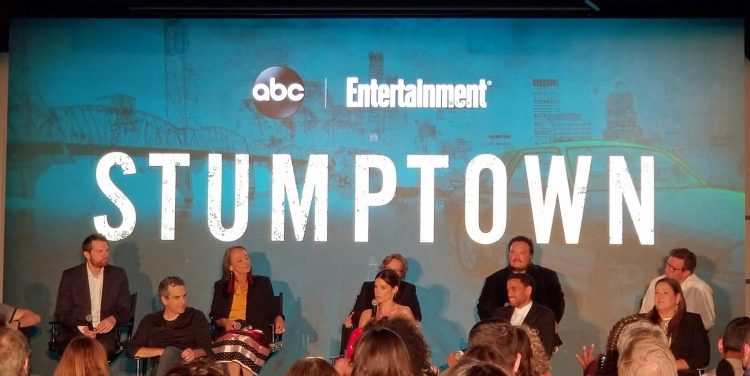 In addition to mingling at a cocktail party in honor of the new show, we screened the first episode and we really enjoyed it. There was surprisingly in-depth character development of Dex, and we immediately learn her back story and why she's in the position she is…but there's so much more to uncover, including her relationship with Grey the new bar owner, why she's the caretaker of her brother and what transpired between Dex and her ex, the son of Sue Lynn, as there's clearly no love lost between those two.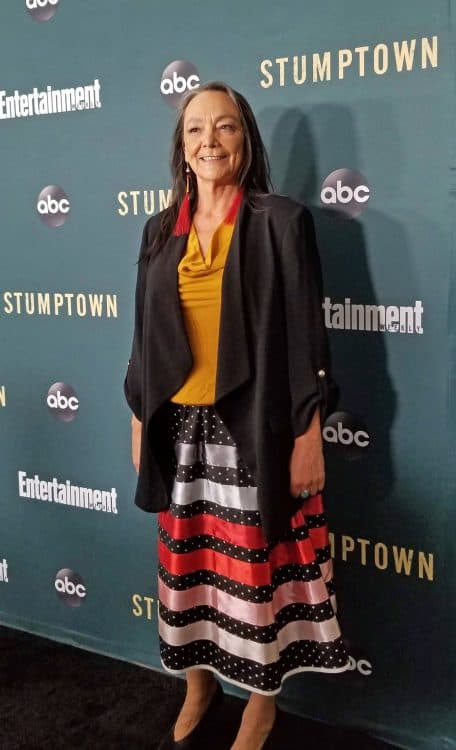 The show is a balanced mix of drama and humor, making it definitely an action show with a little romance just to round it out. I'm curious to see where they take the characters, if Dex and Lieutenant Cosgrove work out their differences and what Grey's story is.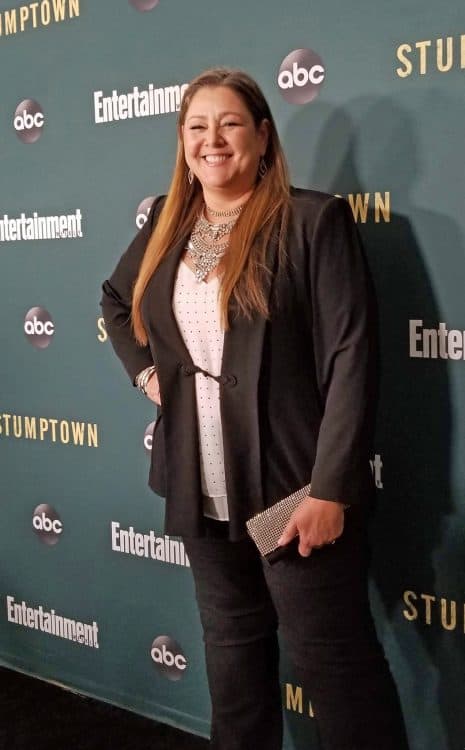 The evening was a lot of fun, exploring the cars on the third floor of the museum while enjoying a glass of champagne and light bites in good company. We were invited as press and we're thankful for the chance to attend! You're going to enjoy the new Stumptown TV show, which you can find on Wednesday nights on ABC.