Just when we're really missing new movies, Disney releases another winner for family movie night. The latest animated movie from Disney Animation, "Raya and the Last Dragon" hit Disney+ on premiere access on March 5. It was also released into some theaters — if you're lucky enough to live in an area where theater are open and it's safe to sit down for a movie night outside of your house! (And if you are, I'm so jealous. I so miss sitting in theater chairs, eating over-buttered, overpriced popcorn. Someday, right?) In the meantime, here are some Raya and the Last Dragon printables to download!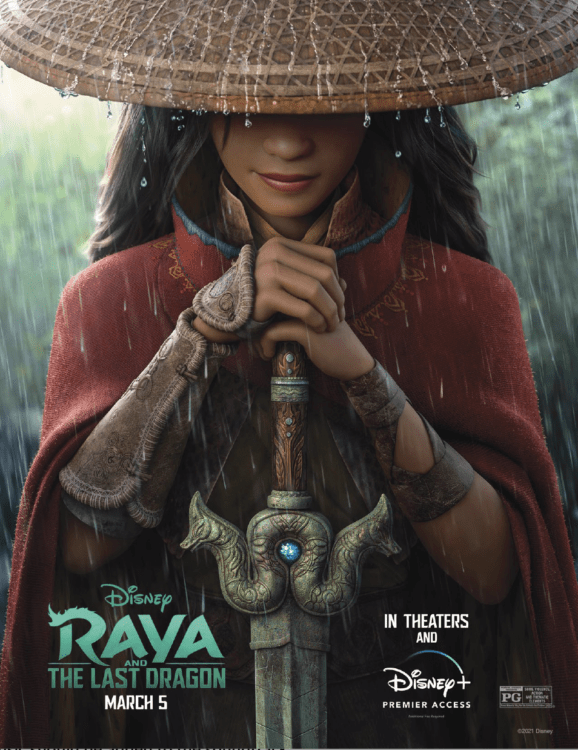 In case you haven't seen one of the many trailers or commercials for this adorable movie, here is a little recap, courtesy of Disney:
Walt Disney Animation Studios' "Raya and the Last Dragon" takes us on an exciting, epic journey to the fantasy world of Kumandra, where Raya, a lone warrior, must track down the legendary last dragon to stop an evil force that has returned after 500 years to once again threaten her homeworld. The film features an outstanding voice cast, including Kelly Marie Tran, Awkwafina, Izaac Wang, Gemma Chan, Daniel Dae Kim, Benedict Wong, Jona Xiao, Sandra Oh, Thalia Tran, Lucille Soong, Alan Tudyk, Gordon Ip, Dichen Lachman, Patti Harrison, Jon "Dumbfoundead" Park, Sung Kang, Sierra Katow, Ross Butler, François Chau and Paul Yen. Don Hall and Carlos López Estrada are directing, with Paul Briggs and John Ripa co-directing. Osnat Shurer and Peter Del Vecho are the producers, and Qui Nguyen and Adele Lim wrote the screenplay.
To go along with the movie, or just for some fun family activities in advance of seeing the movie, here is a free Raya and the Last Dragon printables set. Click the DOWNLOAD button below to get the entire pdf. It's in color and almost as pretty as the movie scenes.
And here's a sneak peek!
If you subscribe to Disney+, you can order the movie for $29.99 HERE. For that 29.99, it is available for you to rewatch as long as you are a Disney+ subscriber. (That's cheaper than three movie tickets here in SoCal, if not two, depending on which theater…and you can make your own popcorn!)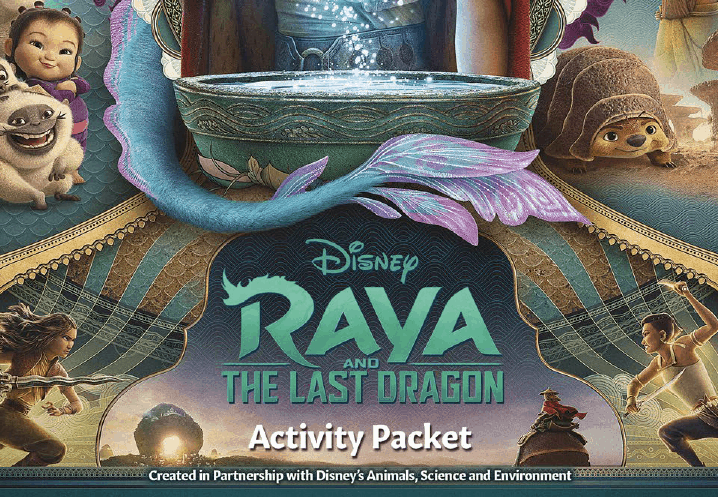 Enjoy the free printable and someday, I'll see you in the movie theater!