Yesterday was one of those days, the kind where you're busy all day and suddenly realize it's late and you've not gotten a lot of things done you need to get done. Work was finished, kids were handled, but I'd forgotten a couple of chores and worse yet….NO DINNER PLANS.
I looked quickly in the fridges and freezer and didn't get really any inspiration, other than seeing there was some broccoli I needed to use. A lot of it. Somehow though, that's not enough for dinner and oddly enough, the fam didn't think so either. The husband came up with the idea of breakfast for dinner, as popular here as it is for any family when you're blanking out on meal plans, and our meal morphed from there. It's not going to win any awards for calorie-reduction but it's also not loaded with fat and sugar. It's good, had no dyes or HFCS, wasn't processed and was easy to make. Sometimes that's enough!
HASH BROWN EGG MUFFINS TO THE RESCUE!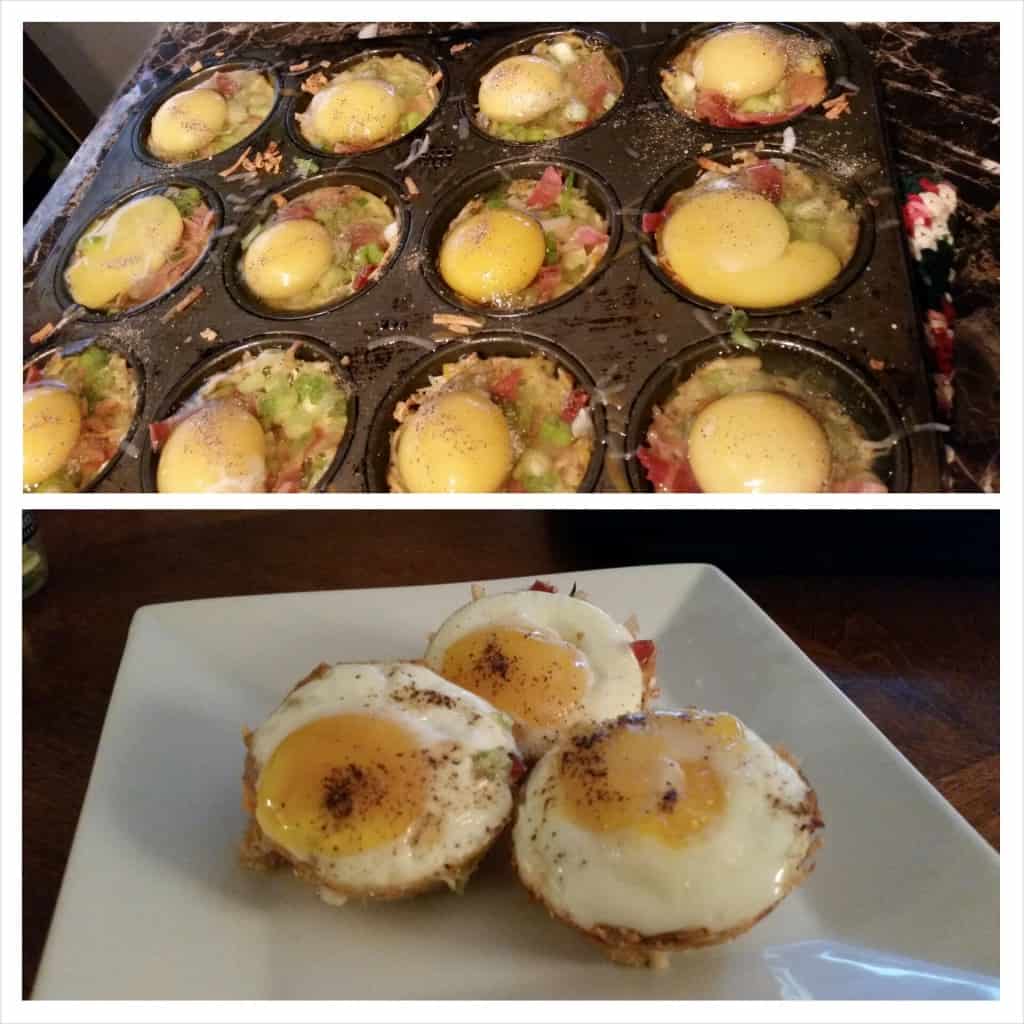 [yumprint-recipe id='2′]Enjoy!
Hash brown egg muffins are easy to make, only take a few ingredients and didn't take very long. Who doesn't love breakfast-ish foods for dinner? Put these babies together in a short period of time and everyone's happy without many pans to clean!