A few years ago, I began to eliminate chemicals in my hair products so I could see if the curly girl method would bring my curls back. Three years later, it doesn't look like I'm ever going to have the head of curls of the old days, so I'm settling for a lot of waves and some random spirals, thanks to sulfate-free products and a silk pillowcase for hair protection. My hair is softer, less tangled, and silk is luxurious to sleep on.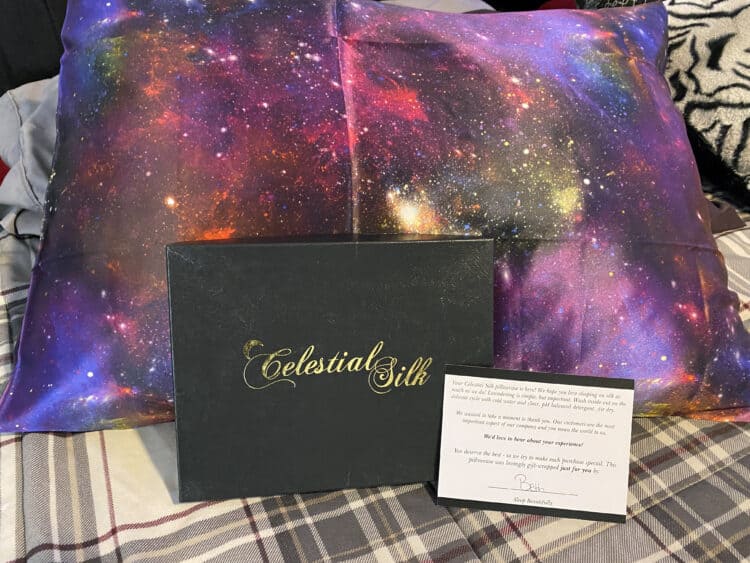 If you aren't currently sleeping on silk materials, you're missing out! My head stays cooler in the summer, and in the winter, I've got a lot less frizz. Same goes for my whole body, but I can really tell the difference between when I use a cotton pillowcase and a silk one. My hair feels less dry and it's a lot more manageable when I remove the scrunchy in the morning. And who doesn't like to feel like they're getting just a little more pampered, right?

Thanks to Celestial Silk, I'm now sleeping on this gorgeous galaxy-themed purple silk pillowcase for hair protection, as well as decor. Our bedroom has a black furniture set, and our duvet and sheets are black and purple, just like our curtains. I can't bring in just any color pillowcase, and extra points if I can find one with some personality that adds to the theme instead of just blending in.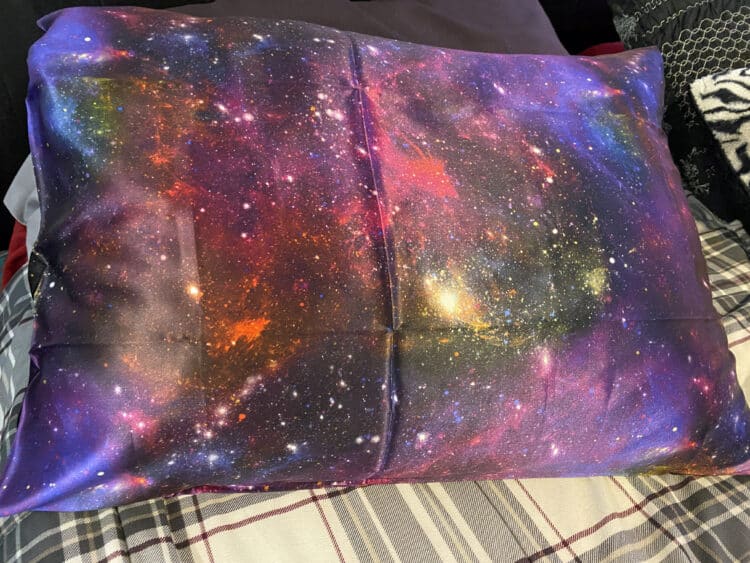 Why Use a Silk Pillowcase?
Celestial Silk pillowcases are made with 100% pure mulberry silk, and they start at $40.99 per case. That may be more than you're used to paying for a pillowcase, but this is quality silk product that will change your mind really fast. You can't go wrong with a product that is not just comfortable to sleep on but helps your hair and skin retain its moisture, resulting in a smoother complexion, less wrinkles, and less frizz in your hair. And bonus: I haven't woken up with pillow wrinkles since! (You know, those wrinkles that give away the fact that you just hopped out of bed, especially bad when you've got an early morning Zoom meeting!)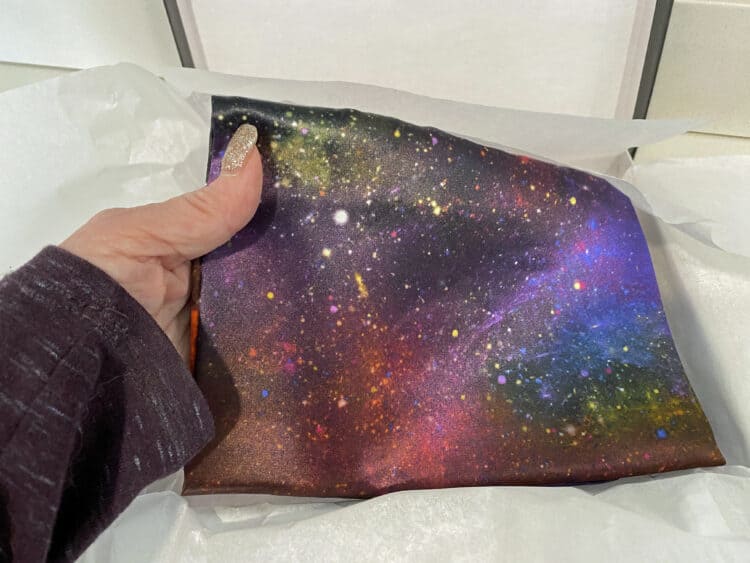 My pillowcase came in this delightful box, individually wrapped in tissue paper with a thank you note. I love it when a company goes out of its way to make it fun to open!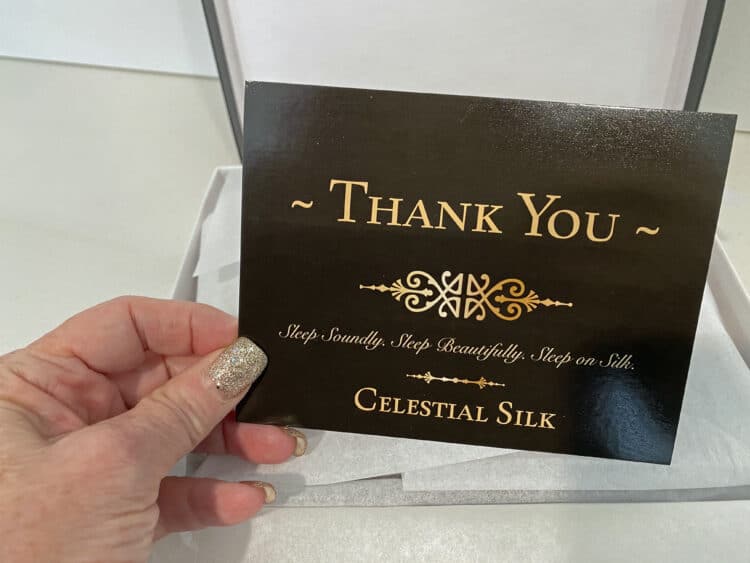 To make it even better, Celestial Silk donates 10% of their profits to charity, so with each purchase, you're helping others while also helping yourself.
Go check out their website to see the large variety of silk pillowcase options. They also sell silk scrunchies, masks, headbands and gift sets. They make wonderful presents and with so many color and pattern options, there's something for everyone. Another bonus? Free shipping when you spend $25.