I love a bite of spice with every meal. Sometimes that means just tiny pickled hot peppers from the jar or a crunchy pepperoncini. I'm also a big fan of pickled cherry peppers, but they're harder to find. Thanks to Melissa's Produce, who sent me a big box of produce recently, I've got a shiny new homemade bottle in my refrigerator waiting for dinner tonight. Spicy pickled cherry peppers are so easy to make and I had them in the jar in under 20 minutes.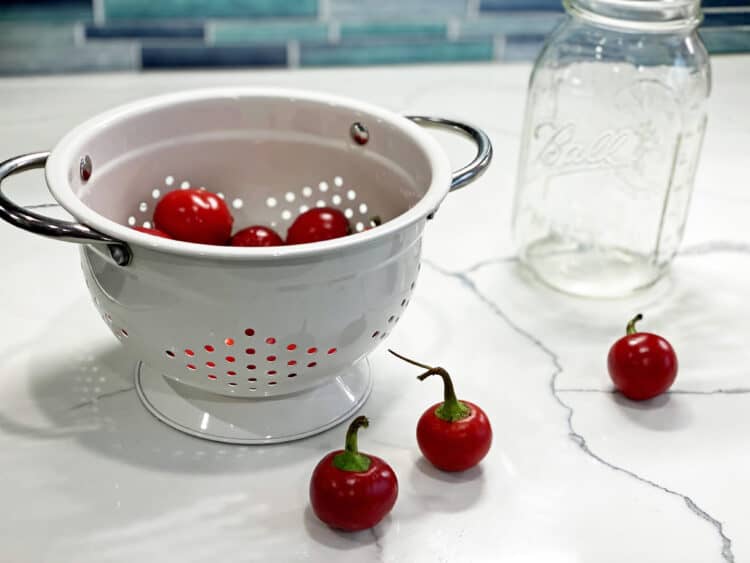 Cherry Bell Peppers are small, with the same crunch as a typical red pepper but much smaller. They range from mild in heat to moderately hot, making them a good snack or salad topper. My favorite way to have them is pickled, but when I can find them, they are more expensive than other condiments. I'm not the only one here that likes them, so they go quick. I'm glad I found a way to make them affordably at home.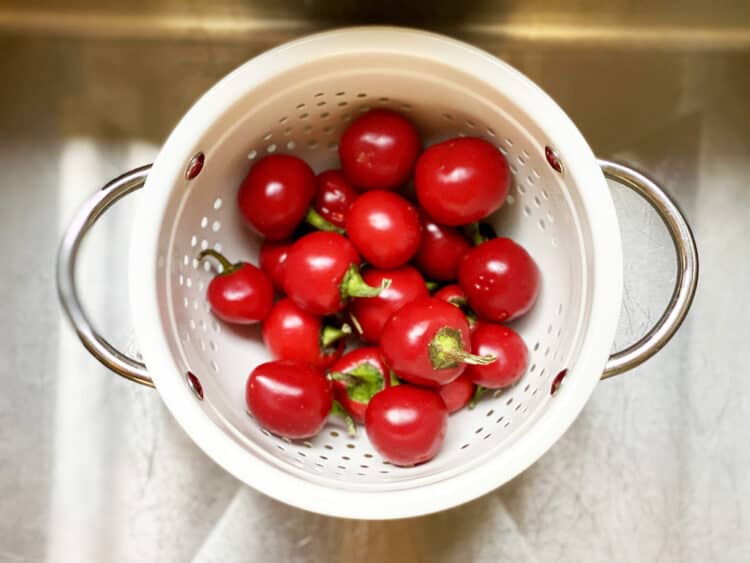 Good thing they're also very easy to make! Wash them, let them dry and they're pretty much ready to go, no chopping necessary. One step I took before putting them in the quart-sized glass jar with the hot liquid was to take the tip of a knife and poke a couple of small holes in the top of each pepper. This allows the liquid to seep inside, pickling them a little more. You can skip this step though, if time is tight or you don't want them as spicy.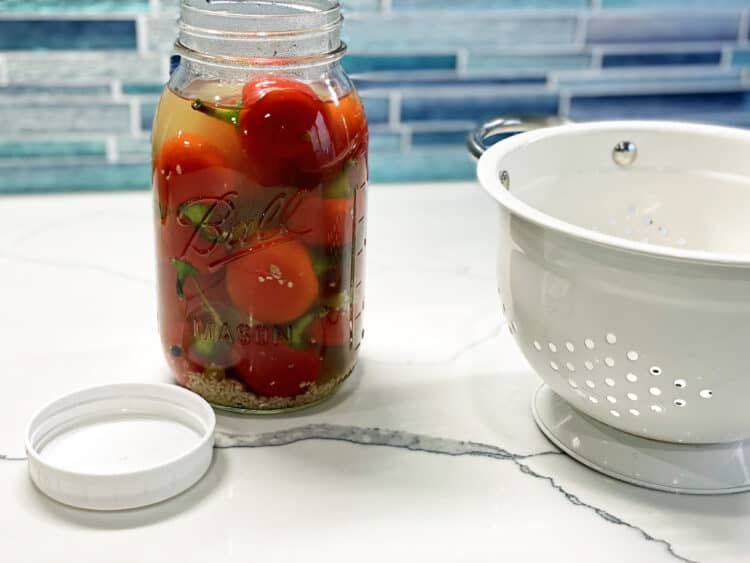 Spicy Pickled Cherry Peppers
Spicy Pickled Cherry Bell Peppers
Ingredients
15-20

small cherry bell peppers

1 1/2

cups

white vinegar

1/2

cup

champagne vinegar (or similar flavor)

3

cloves garlic, chopped

6

slices of pickled jalapenos

1

tbsp

salt

2

tbsp

sugar

6

whole peppercorns
Instructions
Place all the ingredients in a sauce pan EXCEPT the peppers and peppercorns.

Bring to simmer and stir on and off for 1 minute.

While liquid is simmering, place all the cherry bell peppers into a clean and dry quart jar with a tight lid. (I use the white plastic Bell canning jar lids instead of the metal two-piece lids.)

Pour hot liquid into jar, entirely submerging all of the bell peppers. Drop in peppercorns.

Let jar cool significantly on the counter before putting the lid on and putting it into the refrigerator. When it has cooled enough, store in refrigerator. Eat after the peppers have 5-7 days to become pickled. Enjoy!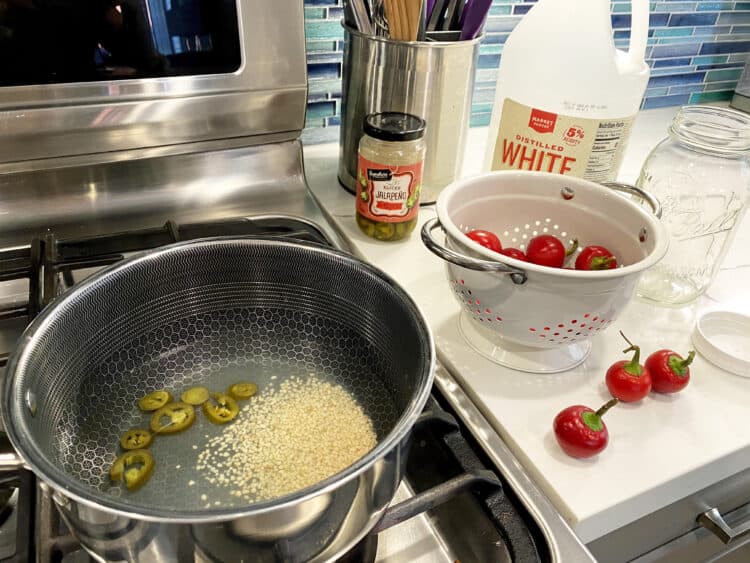 Be ready, everyone in your house will know you're making pickles. The scent of the vinegar can be a little overwhelming if you don't have an air flow. You'll also smell the garlic, so it isn't a bad smell by any means, just strong.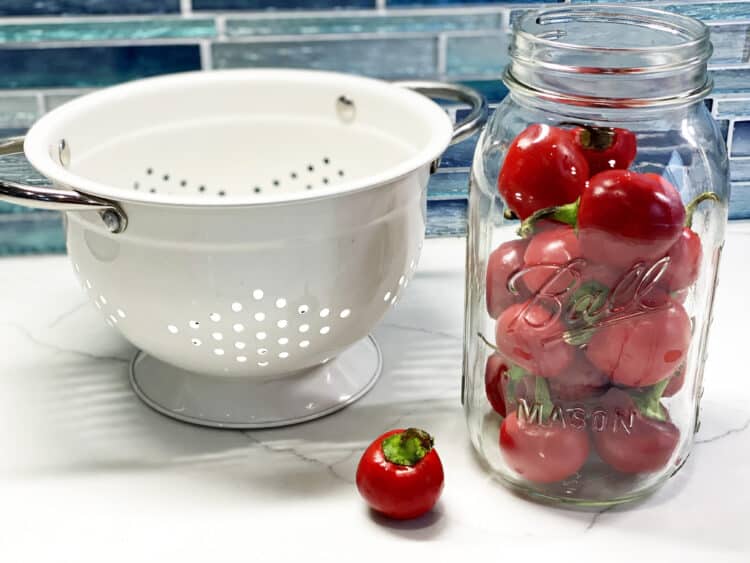 They're so quick though, it won't last for long. One suggestion: place the cooling jar on a trivet so it cools faster with air flow underneath, and do it in an area off to the side. The jar can get very hot until it cools.
Enjoy your homemade pickled cherry peppers with any of your favorite dinner dishes!