I'm giving away tickets to Pasadena Tournament of Roses® Sip & Savor!
Take part of the SoCal food and wine scene December 28-30, over at Arroyo Seco next to the Pasadena Rose Bowl. Enjoy fine foods and wines, hand-crafted beers and exciting entertainment all weekend! (I'll be there with the husband, as we were given complimentary tickets to sip and savor all the things in exchange for this post!) There's even a viewing area for the parade floats, something I've always wanted to do. I've lived in Southern California since I was almost 13, yet I've never once attended the parade, which means I've never seen the floats in person. As much as the husband and I are foodies and we have a large selection of wine at home, I am SO excited to see the floats! Then there's the entertainment, where we can have a good plate of food in one hand, a glass of wine (or craft beer) in the other, while grooving to some wonderful music. It's going to make a great date night!

For more information, head over to the Sip & Savor Pasadena website. It is recommended that you purchase tickets prior to arrival, so research ticket prices on their website. General admission tickets start at $15, and all tickets come with viewing access to the floats from the Pasadena Tournament of Roses® parade. That's worth the cost of admission alone! You can also purchase tasting ticket packages online, so you can save money if you buy in bulk. There is also a VIP option available, including unlimited food and beverage tastings (so you don't need to buy separate tickets), private restrooms and a private VIP tent. VIP tickets will sell out, so buy early if you want to snag some!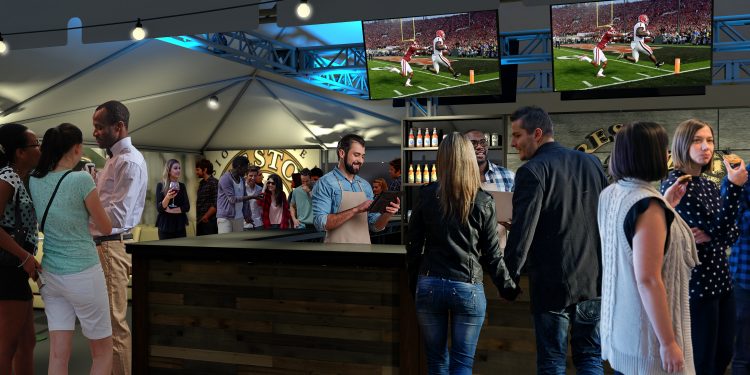 There is a long, impressive list of various entertainment throughout the weekend.  The focal-point main stage plays host to a variety of bands ranging from classic 80s, hip-swinging rock-a-billy, top hits of today, plus daytime performances within the venue by the Grammy Award-winning, Mariachi Divas.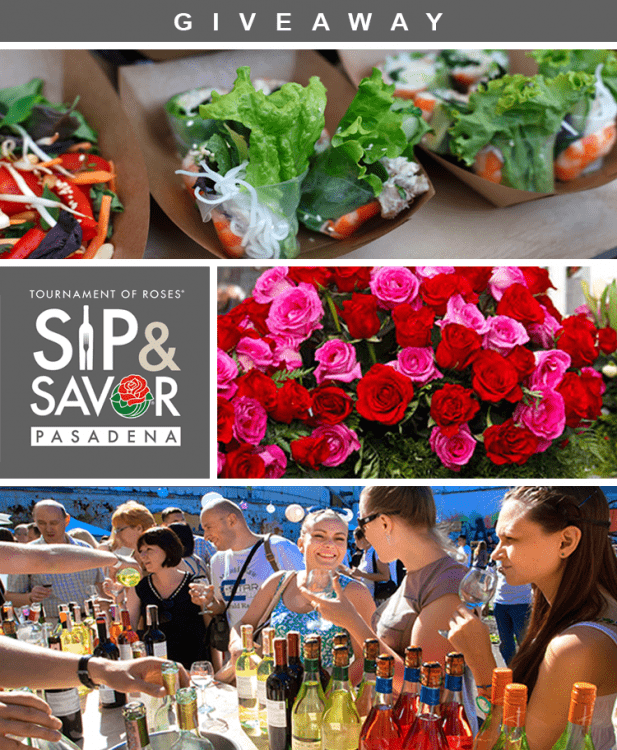 The list of food, wine and craft beer vendors is too long to mention, but trust me, it's a wide array sure to suit everyone. I can't wait to attend!
If you're interested in attending, enter my giveaway for a chance to win the below prizes.
(4) General Admission Tickets
    • Admission into the Pasadena Tournament of Roses® SIP & SAVOR
    • Admission into the Tournament of Roses Float Decorating Place at the Rosemont Pavilion only during specific operating hours.
(4) $20 Tasting Cards
    • Good for 8 Tasting Tickets
Tickets and tasting cards valid on Friday, December 28, 2018 only.
Prize package worth $160.20
Giveaway rules and restrictions apply: winner must be 21 years of age or older, one winner per household, and must reside within the United States. Winner must provide name and address within 24-hours in order to win prize and receive digital tickets; if winner does not respond within time, prize will be forfeited and another winner will be randomly chosen. No purchase necessary, and void where prohibited by law.
Enter the giveaway below!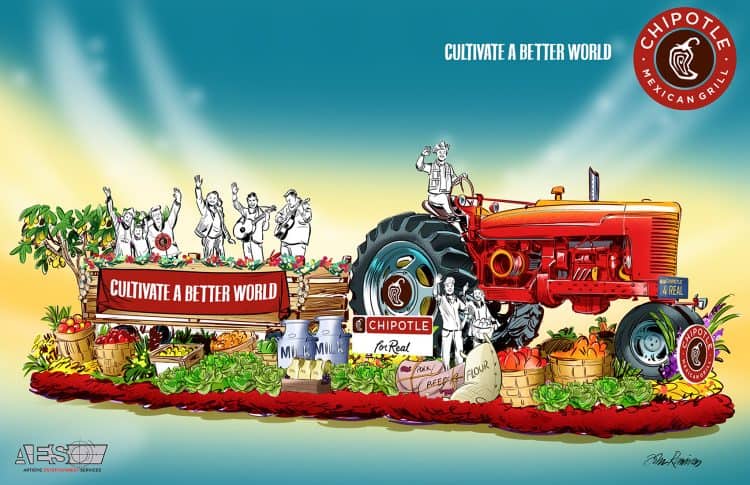 If you want to sip and savor in Pasadena in 2019, keep an eye out on our social feed and blog. We'll be sharing info on how to buy sip and savor tickets and info about this year's event. Let the holiday planning begin!