Walk into my front door…scratch that, just step up to my front door and you'll see what a true Marvel geek I am. Our doormat is the Avengers. Go through the entry way and if you're unaware, you may be startled by the large figures to each side of the door. To your right, you'll find a full-size Thor in all his glory. At his feet is a real Mjolnir. (It also makes great protection when alone or fearful.) To your left, you'll see Loki, glaring down, making it easy to picture him yelling "KNEEL BEFORE ME."
We take our Marvel seriously in this house. As I write this, I'm wearing the old-school logo on a grey t-shirt, sporting my true Marvel geek-ness wherever I go, which happens to be Kaiser Permanente in another hour. A doctor's appointment feels just a little less scary with fun attire, right?
Here's the latest trailer, an expanded version initially released at Disney's D23 Expo last week. If you've already seen the other version, do yourself a favor and watch this full version — it features more Loki, more of the cast and just more Thor, period. And we can all benefit from more Thor….
Joining the cast is Kate Blanchett, Jeff Goldblum and Anthony Hopkins, along with the regulars like Chris Hemsworth, Mark Ruffalo and Tom Hiddleston. I cannot wait for this movie to come out! Release date is scheduled to be November 3, 2017, but here's the official Marvel Cinematic
website
for more details.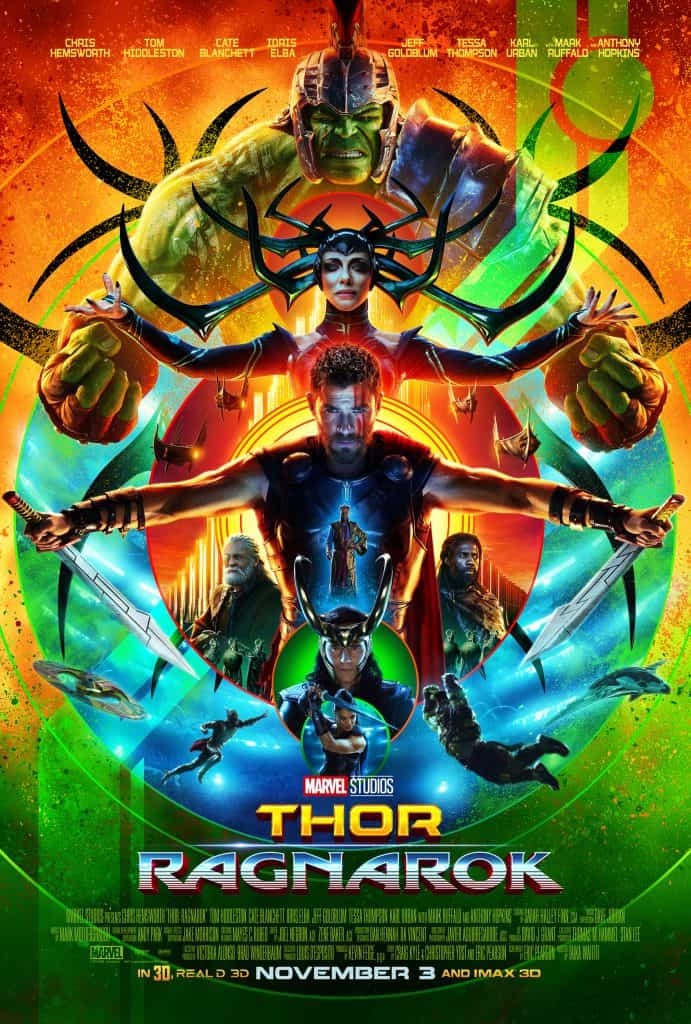 That face. He's the villain you have such a hard time hating!
I'll see you at the movies on November 3!